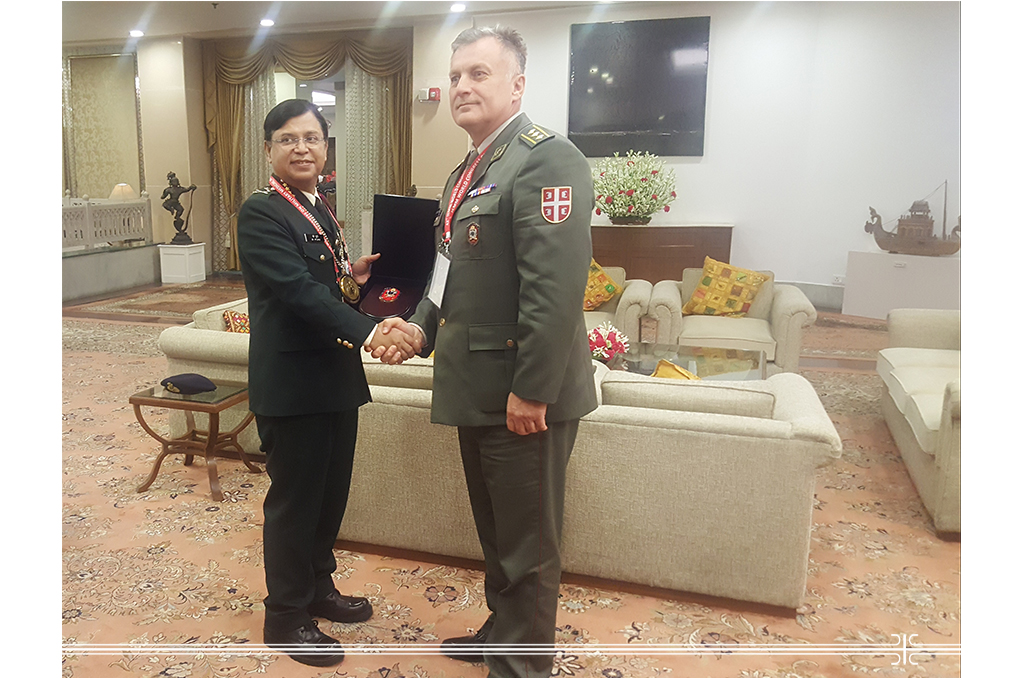 MMA delegation at the World Congress on Military Medicine
29. 11. 2017
Delegation of the Military Healthcare Department of the Ministry of Defense, composed of the Acting Head of the Military Medical Academy Colonel Prof. Dr. Miroslav Vukosavljevic and Head of the National Poison Control Centre MMA Prof. Dr. Slavica Vucinic, participated in the 42nd ICMM World Congress on Military Medicine. The Congress, organized by the International Committee for Military Medicine (MCVM) and the General Assembly of the ICMM, was held from November 19 to 24, 2017 in New Delhi, India.
During the congress and the session of the Assembly, the delegates of the ICMM member states summed up the activities during the past two years and the current issues in the field of military healthcare. The work of the Regional Working Groups was discussed, within which two regional meetings were held in the previous period, and the delegate of France expressed great gratitude to the delegates of Serbia for their assistance in organizing the 4th Pan-European congress held in 2016 in Paris, France. The work of separate commissions, cooperation with other international organizations, as well as the organization of numerous humanitarian medical missions was analyzed during discussions.
MMA delegates had the opportunity to present international courses in the organization of the MMA and the various levels of education in the area of ​​NBC protection, and there is a great interest among the participants from Europe.
The work of the 42nd ICMM World Congress on Military Medicine with the registered 640 participants from 70 Member States took place in the form of plenary sessions,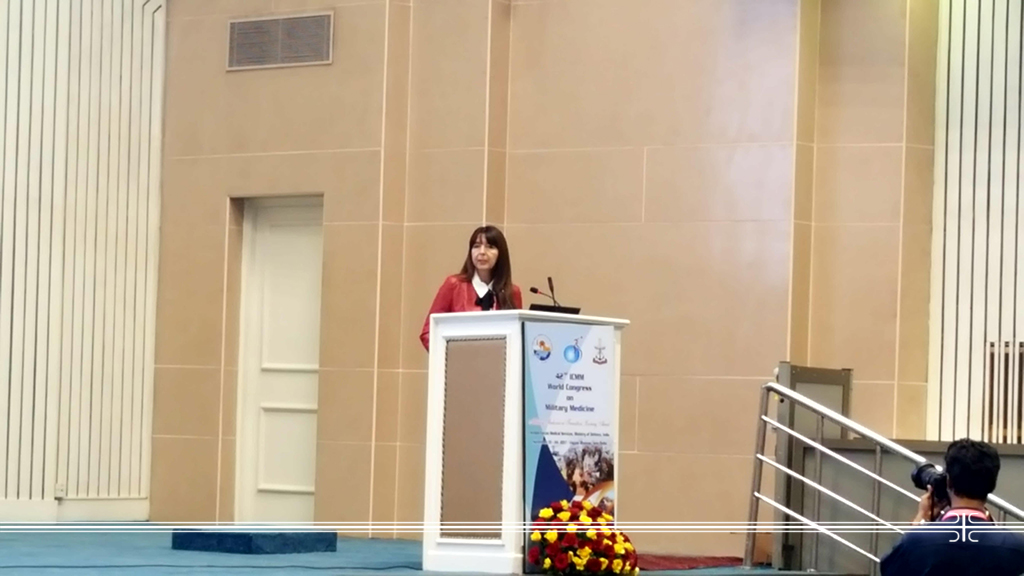 round tables, workshops and poster sessions, and Professor Vucinic had an oral presentation on "Blister agents: Novels in medical management of the military and civilian injured population "that attracted the great interest of the participants. The main topic "Military Medicine in Transition - Looking to the Future" included areas of specific military medical support in the field, best practices in health care in the military environment, medical support in combat activities, humanitarian support in emergency situations, and medical care in mass disasters . The organizers practically demonstrated, in one of their air bases, the management and air evacuation of the injured and ill, along with the India's Air Force parachute and helicopter flying acrobatic unit's demonstration for all the heads of delegations - participants of the ICMMC.