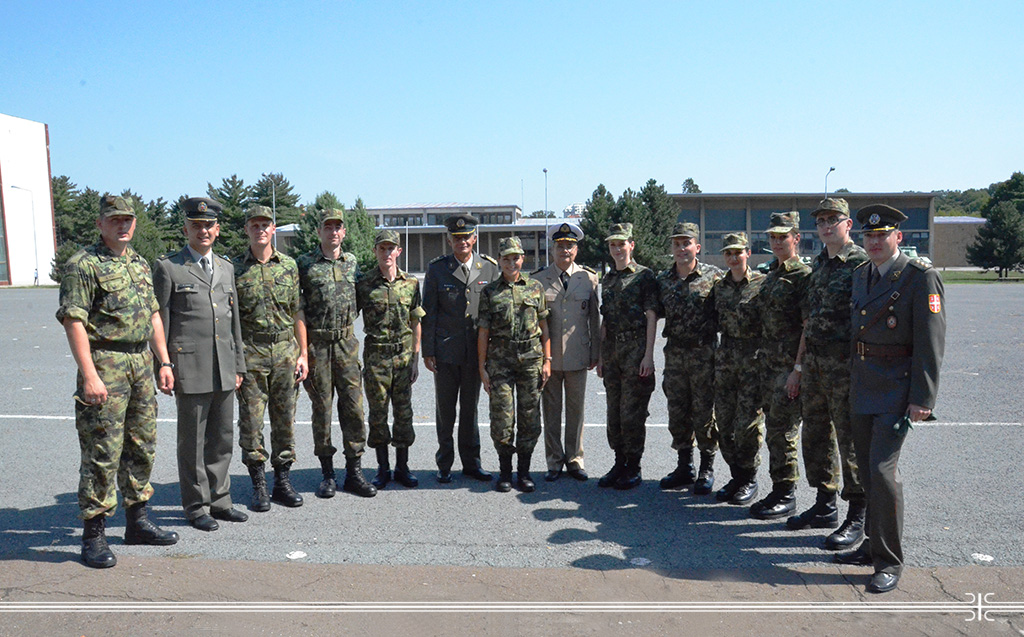 105th Reserve Officers Class of Military Medical Service Promoted
28. 08. 2015
The ceremony marking the completion of schooling for the 105th class of reserve officers of the military medical service attendees organized by the Training Centre of the Military Medical Service of the Sector for Education and Scientific Research of MMA, was held today at the Military Academy.
Nine attendees including six doctors and three dentists successfully completed education began in March 2015. The best success among the attendees achieved dentists Milan Miljkovic and Vlastimir Dimitrijevic, while the third was a medical doctor Vesna Bajkic and the average rating of the 105th class was 9.11.
During the first three months attendees had the lessons in military and professional specialist subjects, and the practical training of six-months education attendees spent in military medical units of the Serbian Armed Forces and the Ministry of Defence.