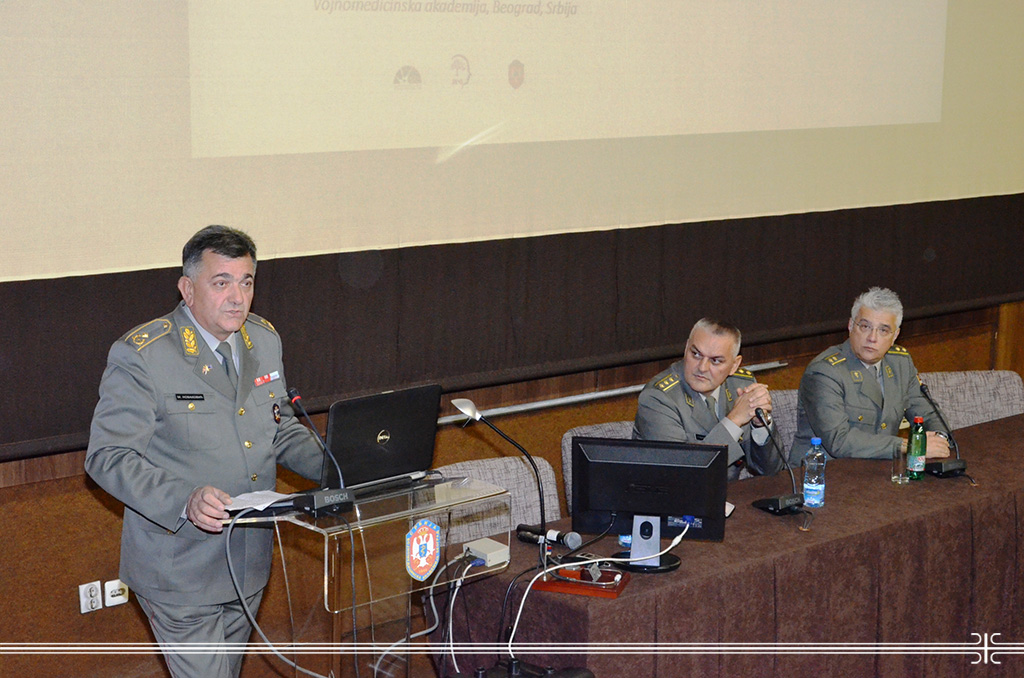 10th Serbian Congress of Clinical Neurophysiology
31. 10. 2014
10th Serbian Congress of Clinical Neurophysiology organized by Serbian Society of Clinical Neurophysiology in cooperation with the Society of Serbian Neurologists and Military Medical Academy was held at the Military Medical Academy.
Welcoming the Congress participants, the Military Medical Academy Head BG Prof. Dr. Marijan Novakovic expressed his pleasure with the fact that this type of international events, supporting equally science and practice, are traditionally held at the MMA. He also made the parallel between jubilee congress of neurophysiology and the year when MMA celebrates 170th anniversary of work and existence, thus making the importance of this event much higher, especially when it has invited eminent lecturers justifying its international character, as Professor Nitsche from Germany and Professor Whittaker from Great Britain. He pointed out the latest importance of noninvasive brain stimulation methods in neurophysiological branch, confirmed by the Congress session carrying that title. A large contribution is the one given by our researchers from the MMA, making us all very proud.
The Head of the MMA Neuropsychiatric Clinics Group Col. Prof. Dr. Ranko Raicevic offered a warm welcome on behalf of the Society of Serbian Neurologists emphasizing that this meeting as in the years before has maintained a high professional level as well as that it has been realized the tendency arising from the past few years, i.e. mutual meetings of all societies which closely cooperate, all aimed at more qualitative and substantial gatherings.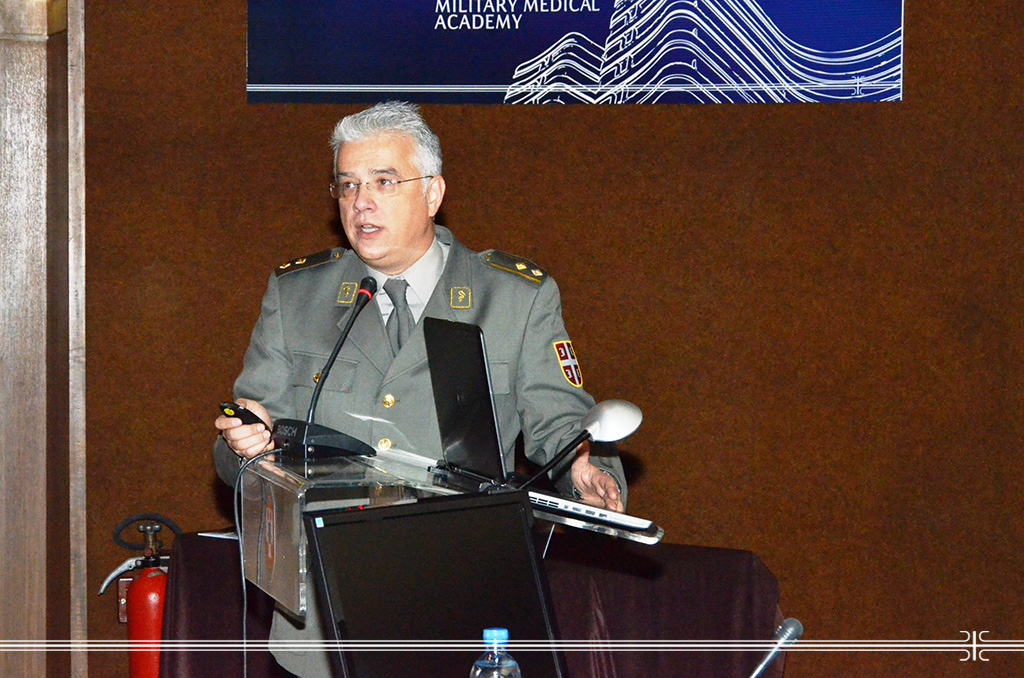 Lt. Col. Prof. Dr. Tihomir Ilic reminded all present that in the last few years clinical neurophysiology has started to collaborate with neurology and physiology, while being open as a profession to numerous colleagues- biologists, psychologists, cognitive scientists, engineers and all the other related scientists whose presence is very welcomed at all future meetings.
In the course of two-day scientific program, physicians and researchers from Serbia and region had the possibility to be introduced with the latest news in the field of neurophysiology in the ICU, epileptic seizures in early childhood and non-epileptic seizures in development stage, idiopathic generalized epilepsies of adults and preoperative neurophysiological assessment of the patients suffering from epilepsy. The other topics covered were the brain MRI and nervous system ultrasound, along with the course in electromyography. A special session was dedicated to noninvasive brain stimulation- an especially relevant field of modern clinical neurophysiology.