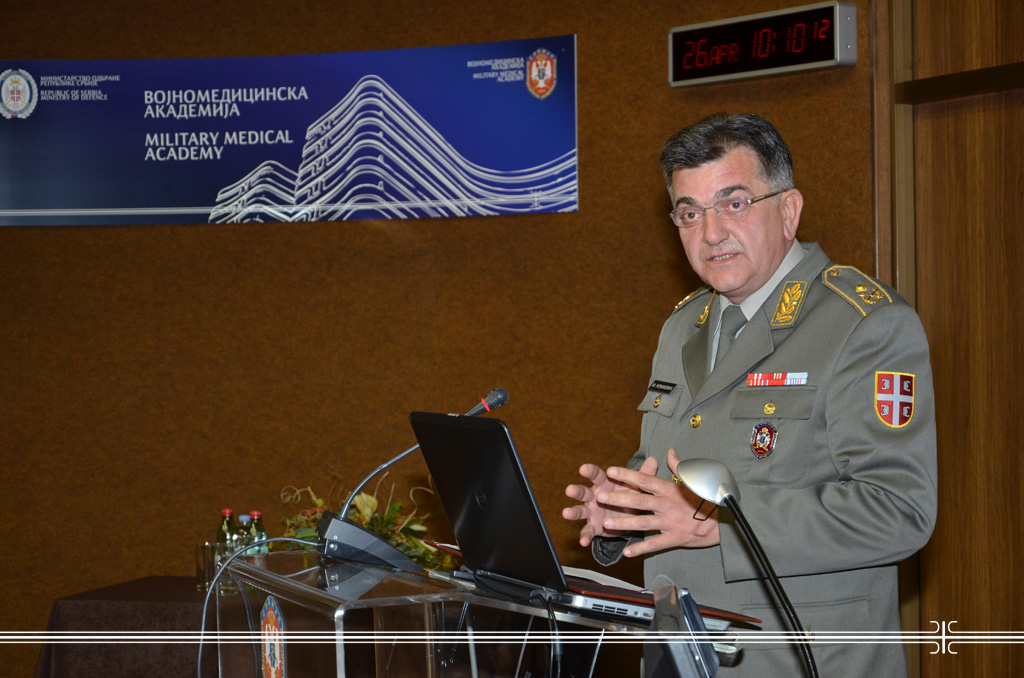 50 Years of Military Nephrology
26. 04. 2013
At the ceremony opening, Brigadier General Prof. Dr. Marijan Novakovic, head of the Military Medical Academy approved MMA nephrology school deserving a great number of eminent experts who contributed to military nephrology reputation in Serbia. The MMA head rewarded former head of the Nephrology Clinic and Serbian Nephrology Section president retired Colonel Prof. Dr. Zoran Kovacevic on his personal contribution to the transplantation program development at the Military Medical Academy. Donor cards registration in Serbia started 11 years ago at the Academy giving civilian medical institutions a necessary incentive to follow this generous idea promotion, said Brigadier General Novakovic.
The solemnity was also attended by the Rector of Belgrade University of Defence Lieutenant Colonel General Prof. Dr. Miodrag Jevtic.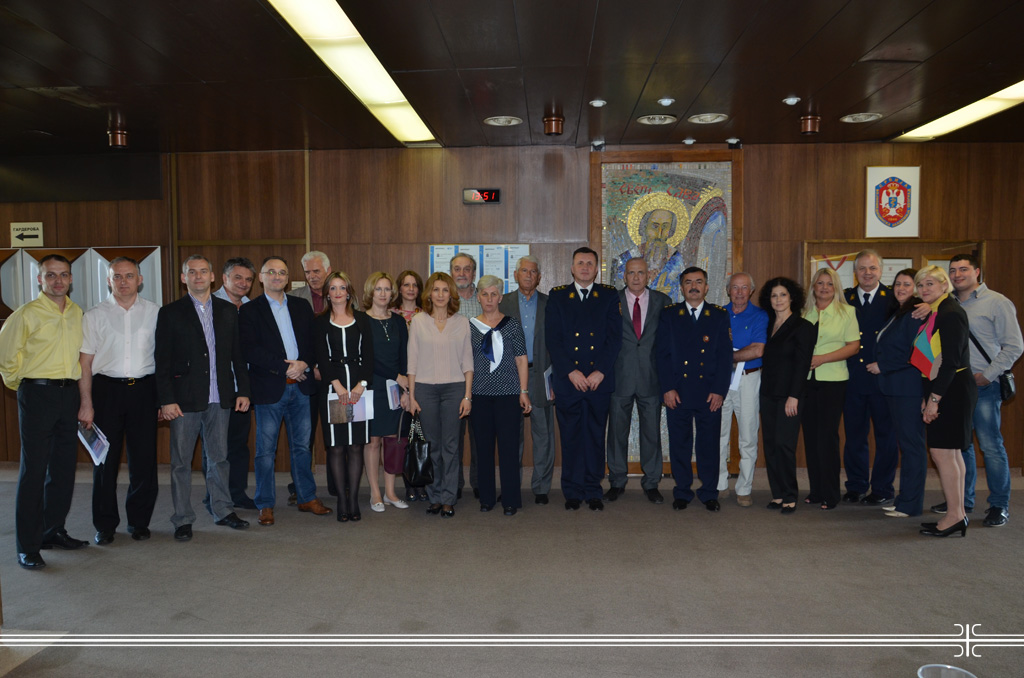 Prof. Dr. Zoran Kovacevic introduced the attendees with historical path of military nephrology, the lecture which was accompanied by the following: "Development of Nephrology and its Contribution to Medical Progress" by Prof. Dr. Ljubica Djukanovic, "Development of Clinical Nephrology in Military Medical Services" by Prof. Dr. Dragan Jovanovic, "Development Hemodialysis Methods in Military Medical Services" by Lieutenant Colonel Dr. Ljubisa Veljancic, "Peritoneal Dialysis Development in Military Medical Services-Further Development Perspective" by Colonel Prof. Dr. Djoko Maksic and "Kidney Transplantation at the Military Medical Academy, Modalities and Results" by Colonel Dr. Neven Vavic.
All presents gave a minute's silence for deceased Academician Prof. Dr. Stevo Susa, a pioneer in the field of military nephrology and former head of the MMA Clinic for Nephrology until the year 1989.