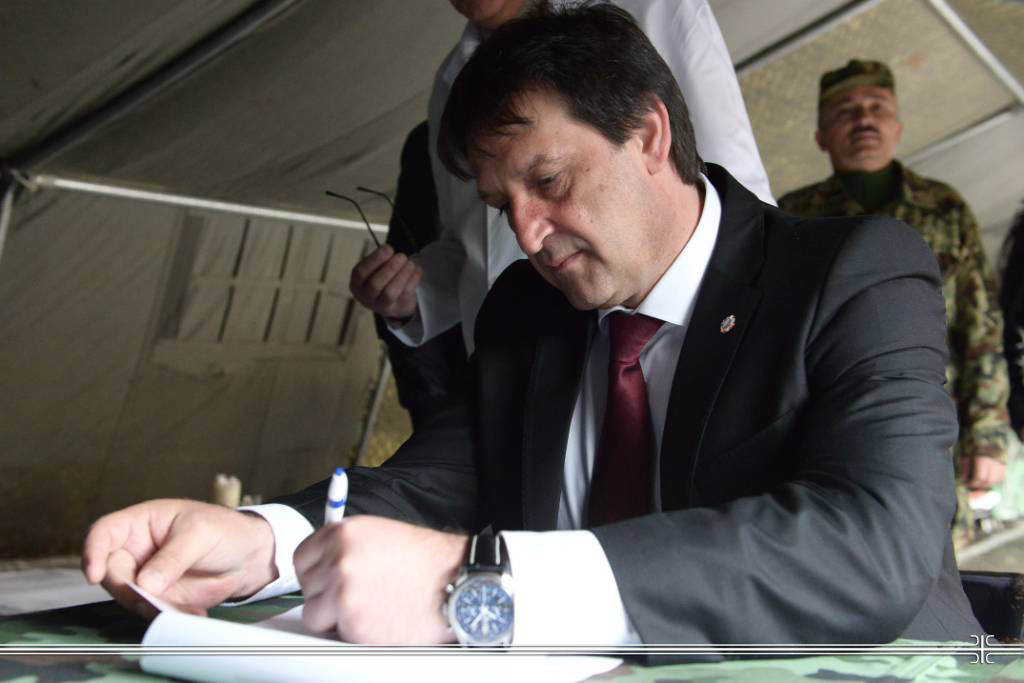 62 Donor Cards Signed in Krusevac
28. 04. 2015
The Military Medical Academy organized, within the "Open Day" event, signing of donor cards for organ donation in the barrack "Car Lazar" in Krusevac, which are part of the Republican campaign for organ transplantation program "Prolong Life".
During the event, citizens had the opportunity to find out more about the organ donation procedure from the MMA medical staff, as well as to get accurate information regarding the misconceptions about the procedure.
62 donor cards were signed, and among the first who signed was the Defence Minister Bratislav Gasic. The signing was attended by the Acting Head of the MMA Prof. Colonel Dr. Zoran Segrt.