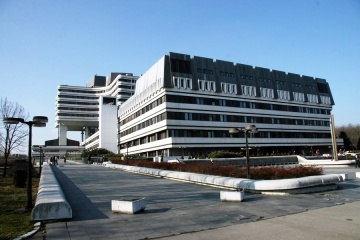 A patient's condition stable after transplanted liver
07. 07. 2008
Belgrade, July 7 - The patient Goran Kozić who had undergone liver transplantation at the Military Medical Academy was released from the MMA Transplantaion Center on July 1, 2008, and sent home for further home care. Postoperative recovery is normal without any complications observed and the patient is feeling well. He would be controlled by the MMA expert team on regular scheduled basis..

The previous, fifth in turn liver transplantaion was performed at the Military Medical Academy on June 27, 2008. After 10 days of operation, the patient Mirjana Kostadinov is feeling well and is making a good postoperative recovery without any problems. If such a recovery trend continues, she would be discharged from the hospital and sent home for further home care.

Liver transplantation is one of the most complex surgical procedures. Those two last procedures performed by our doctor are the proof that MMA has organizational, personnel and technological capabilities of carrying out transplantation procedures on a routine basis. However, such a small number of transplantations are performed at MMA only due to the deficiency in organs and legal regulations as well.