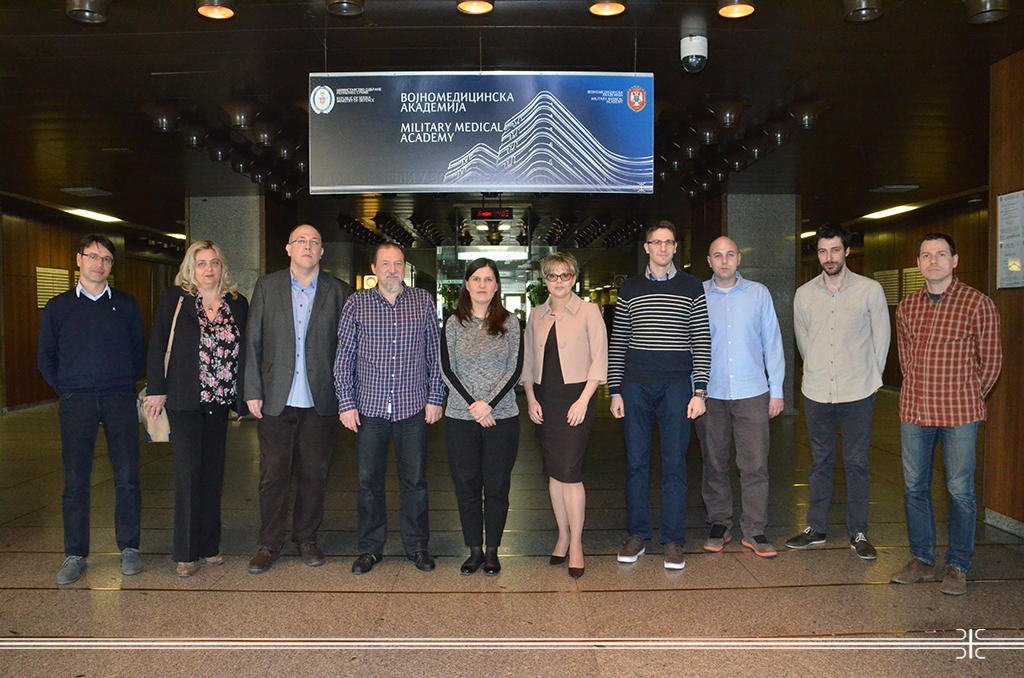 About New Drugs for Metastatic Melanoma Treatment
17. 03. 2017
The meeting on the implementation of new, targeted therapies for the treatment of metastatic melanoma in the organization of the Clinic for skin and venereal diseases of the Military Medical Academy was held at the Military Medical Academy.
Head of the Clinic for Skin and Venereal Diseases MMA Prof. Dr. Lidija Kandolf Sekulovic said in her opening statement that the aim of the meeting was to establish better cooperation and reduce the administrative process from the moment a patient is diagnosed with metastatic melanoma to the start of a treatment at an institution. She added that metastatic melanoma is an aggressive malignant oncological disease with a very low survival rate if the disease is diagnosed too late and one to two months in treatment could mean a lot.
Considering that as of 2017, the insured with the Social Insurance Fund of Military Insured and with the Republic Fund for Healthcare Insurance ill with metastatic melanoma have the possibility to receive the new targeted and immcno-oncological therapy, Professor Kandolf Sekulovic and Prof. Dr. Zeljko Mijuskovic from MMA held a lecture on the implementation and effectiveness of new targeted therapies, safety and side effects of this type of treatment, as well as the adequate preparation of documentation for the Commission for melanoma.
The meeting, in addition to MMA's doctors, was attended by doctors from regional centers, oncologists from Bor, Kladovo, Pozarevac and Smederevo, who presented the treatment of five clinical cases of patients with metastatic melanoma.