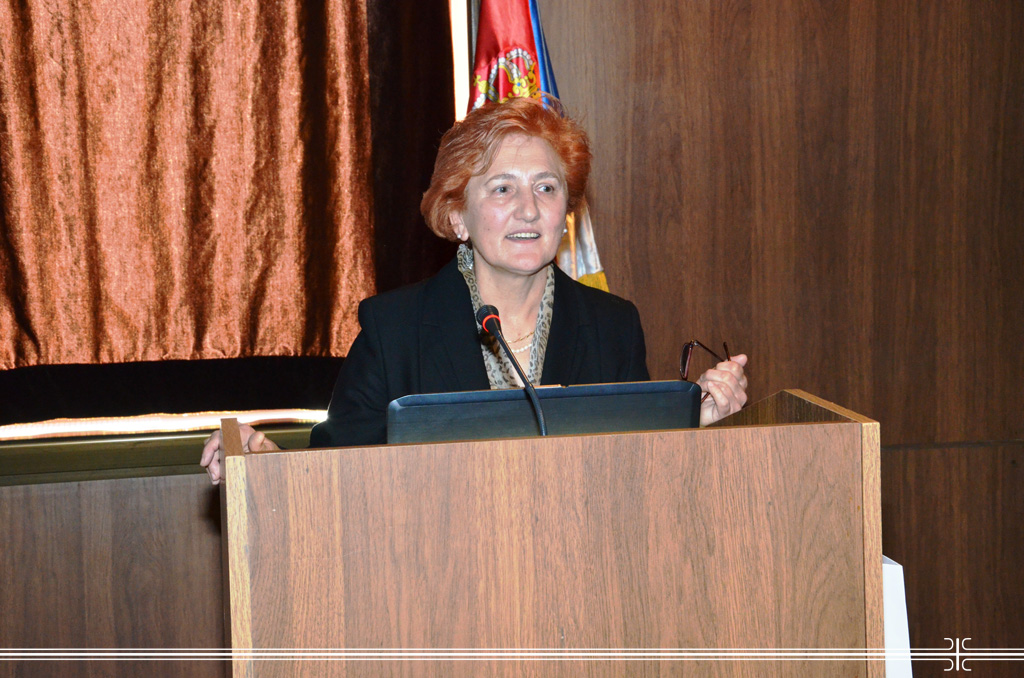 About Stem Cell Transplantation Hematopoiesis
02. 11. 2012
A Symposium dedicated to the stem cell transplantation organized by the MMA's Clinic for Hematology took place at the Military Medical Academy on November 2, 2012.
The head of the Clinic for Hematology Prof. Dr. Ljiljana Tukic during her introducing speech presented the history and programs realized by now at the Military Medical Academy in the field of stem cell transplantation whilst her lecture within the Symposium described the modern approach in acute lymphoblast leukemia treatment.
The attendees had the possibility to hear a noticed lecture delivered by the Prof. Dr. Nicolaus Kröger from the University Hospital of Hamburg. This world eminent expert spoke about prevention graft versus host disease – GvHD for related and unrelated donors and presented the results of the same name study.
In course of the event, Prof. Dr. Bela Balint delivered the lecture on hemobiology, sources and ex-vivo stem cell manipulation while the topic on second allogeneic hematopoietic stem cell transplantation as a therapeutic option was exposed by Prof. Dr. Dragan Stamatovic. Dr. Marija Elez took this occasion to spoke about different types of stem cell transplantations in the treatment of acute myeloid leukemia.
The meeting dedicated to the stem cell treatment, which has been applying in wide array of malignant diseases treatment, has been enriched by numerous quality presentations of the physicians from the MMA's Clinic for Hematology.