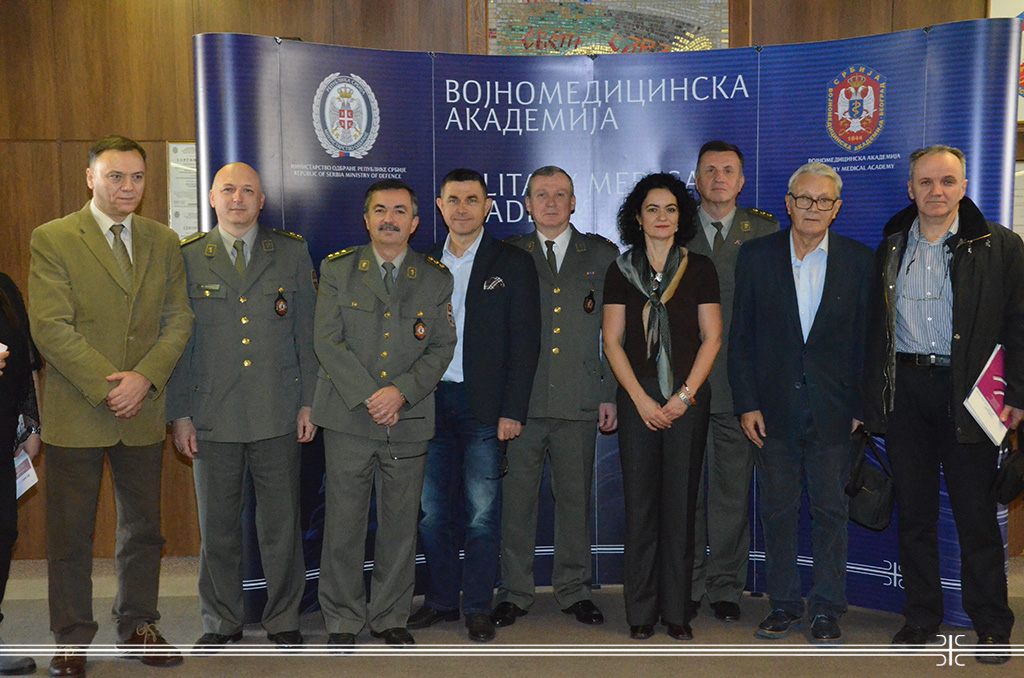 About Vascular Access for Hemodialysis at MMA
12. 12. 2016
Symposium on vascular hemodialysis approaches in the organization of the Nephrology Clinic and the Clinic for Vascular and Endovascular Surgery, Military Medical Academy was held at the Military Medical Academy.
The latest clinical experience in the field of planning and placement of temporary and permanent vascular access for hemodialysis, their advantages and disadvantages were presented during the Symposium, and it was discussed about the most common dilemmas in the treatment of patients with chronic kidney issues. Participants had the opportunity to hear more about the preparation of a patient, patients' selection, certain accesses for hemodialysis, the solutions and the prevention of the most common complications such as infection and thrombosis, but also about the importance of ultrasound diagnostic methods.
Lectures were given by vascular surgeons, nephrologists, radiologists, and physicians from other specialties and in addition to members of the Military Medical Academy doctors from clinical centers in Kragujevac and Zemun also took an active part during the Symposium.