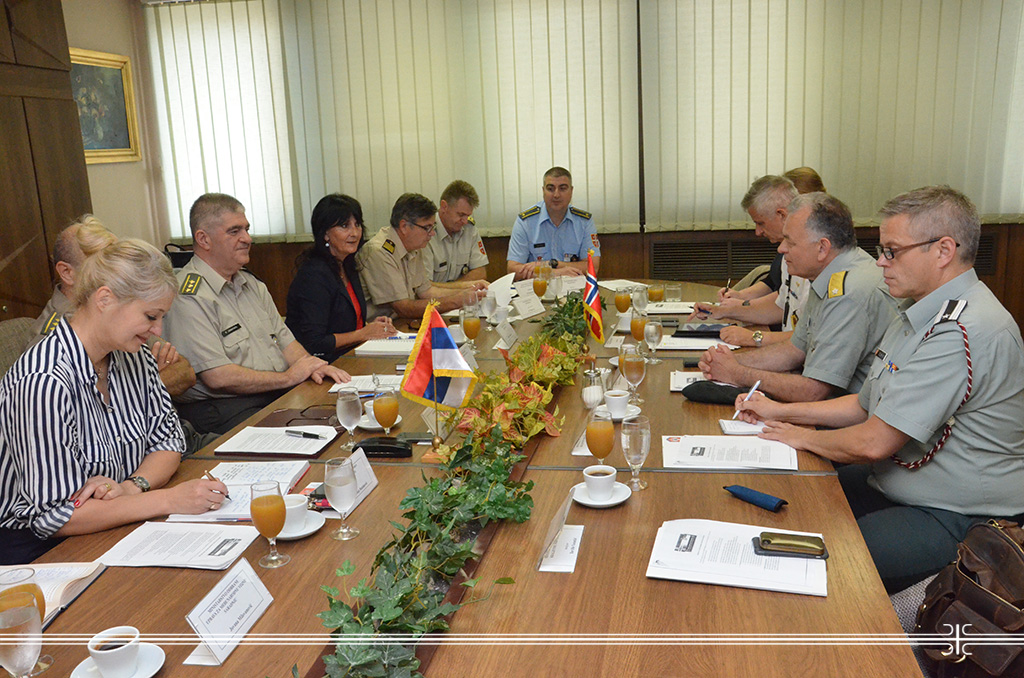 About continuation of military medical cooperation with the Kingdom of Norway
09. 06. 2017
The meeting of the Joint Working Group and the Steering Committee within the military medical cooperation of the Kingdom of Norway and the Republic of Serbia was held at the Military Medical Academy.
After summarizing the conclusions of the previous meeting, suggestions for next steps were given and the topics of common interest in the progress of bilateral military medical cooperation were analyzed. In particular, the importance of the adoption of the Law on Ratification of the Agreement between the Council of Ministers of the Republic of Albania, the Council of Ministers of Bosnia and Herzegovina, the Government of the Republic of Macedonia, the Government of Montenegro, the Government of the Republic of Serbia and the Republic of Slovenia on the establishment of the Balkan Medical Task Forces for the exercise Saber Guardian 2017 was highlighted. In addition to talks about preparations for participation in the upcoming medical exercises, capacity and upgrading of equipment for the MMA's light field hospital, it was also discussed about the engagement of the military medical corps of the Republic of Serbia in the field of preventive medicine in the peacekeeping mission in the Central African Republic.
Part of the discussion was related to the training and education of medical personnel for which there is an interest on both sides, primarily in the field of preventive medicine, distant learning medical courses, as well as programs in the field of traumatology - ATLS (Advanced Trauma Life Support).