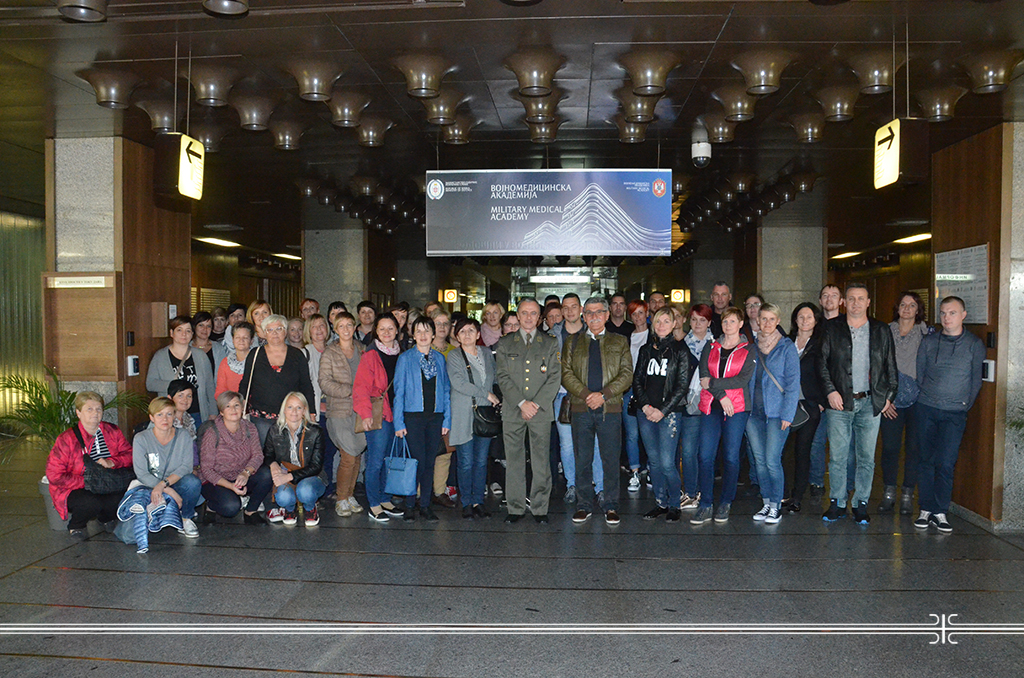 About the treatment of chronic wounds with Slovenian doctors
23. 10. 2017
Healthcare workers from the Republic of Slovenia, in order to exchange experiences in the field of chronic wound treatment, were on a professional visit to the Military Medical Academy.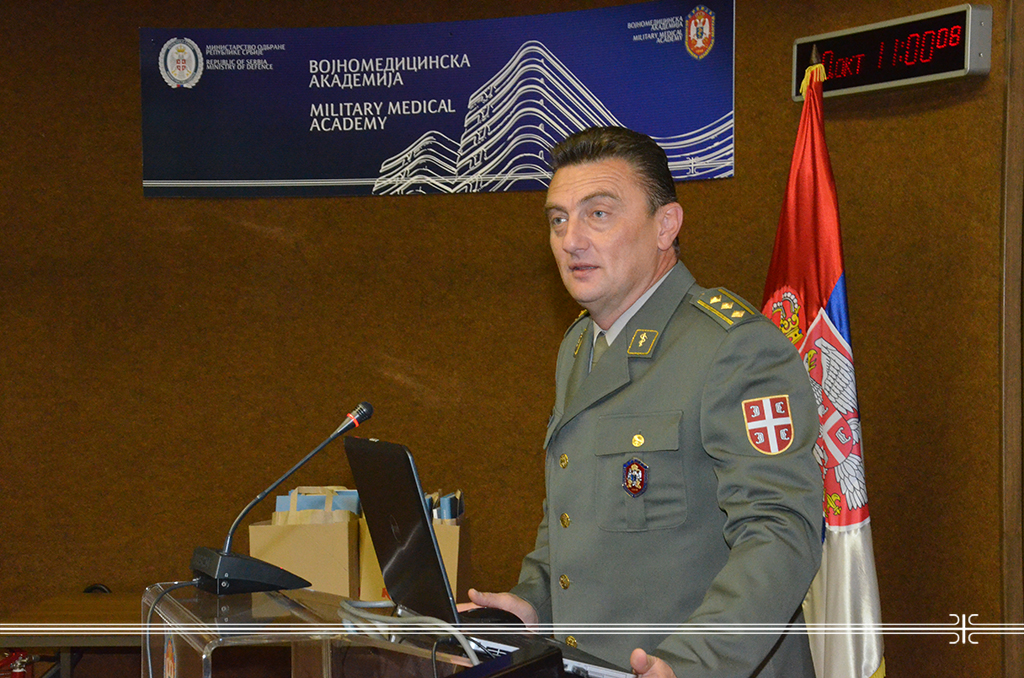 Head of the Clinic for Plastic Surgery and Burns of the MMA Colonel Prof. Dr Nenad Stepic, in his introductory address, thanked for the interest in visiting the Military Medical Academy and said that the area of chronic wounds ​​prevention and treatment has been frequently banalized without any reason, because, from the aspect of social and economic problems of this type of patients, it is about a serious pathology that gains in importance in the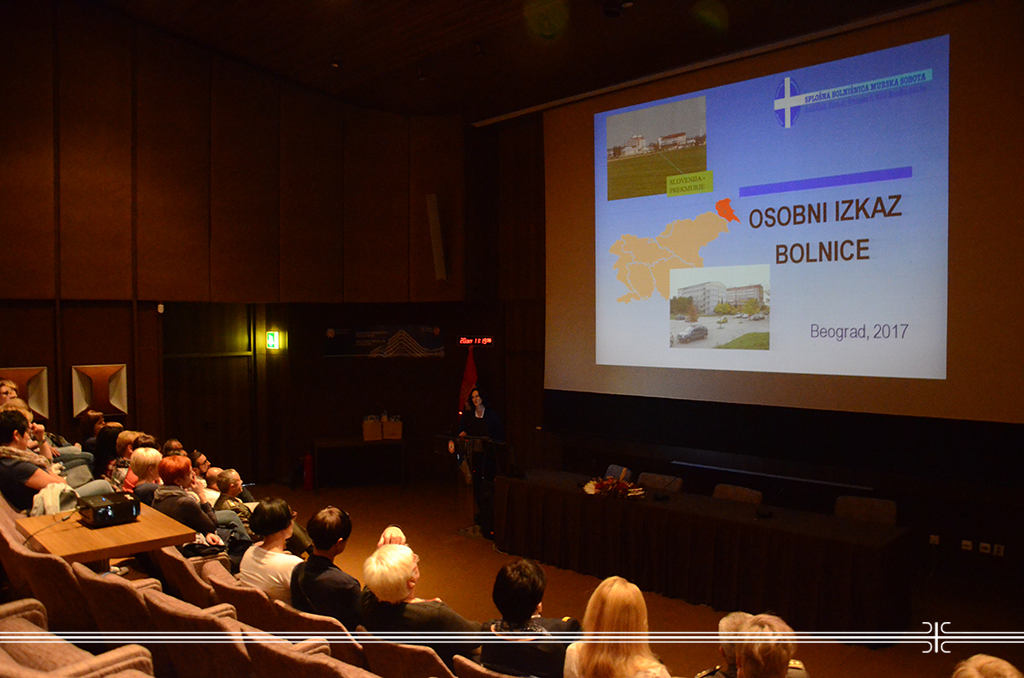 modern world. He also emphasized that all modalities of treatment of chronic wounds cannot be solved by just one specialty, although they are mainly assigned to the plastic surgery. He said that a functional multidisciplinary team consisting of doctors of various specialties including the necessary nursing staff is necessary for this specific treatment, and that is the basic postulate that the MMA adheres to in treating chronic wounds.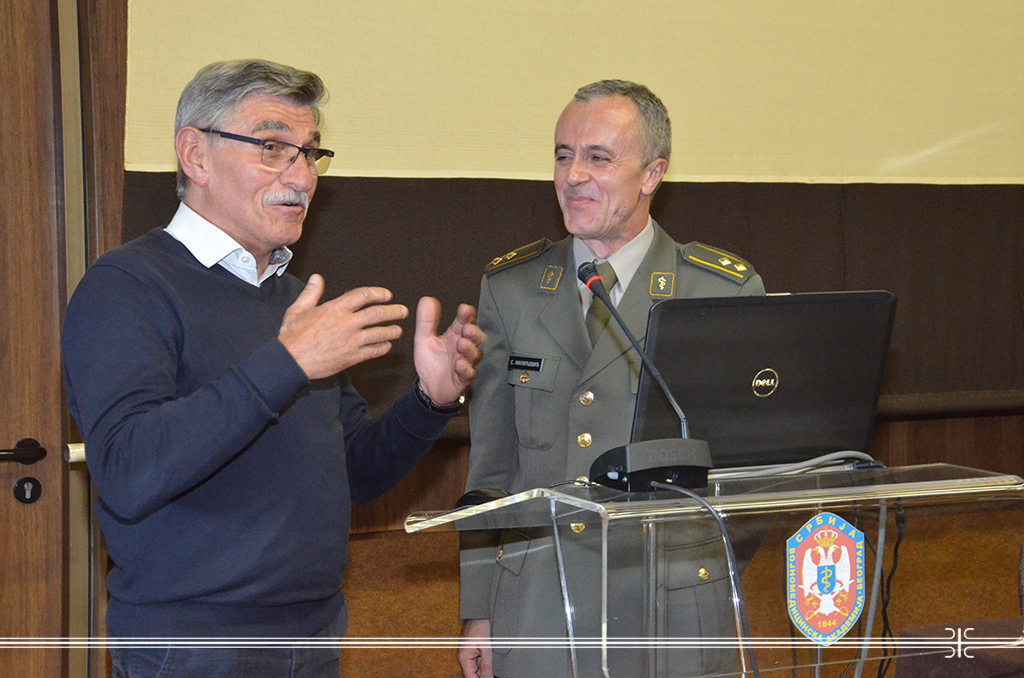 The organization and part of the previous results and activities in the treatment of chronic wounds at the Military Medical Academy were presented during lecturers delivered by doctors of the Center for Hyperbaric Medicine, the Clinic for Plastic Surgery and Burns, and the Clinic for Chest and Cardiac Surgery. Representatives of Slovenian hospitals had the opportunity to present their results in this field of medicine in order to establish the interclinical cooperation and exchange of professional experience.