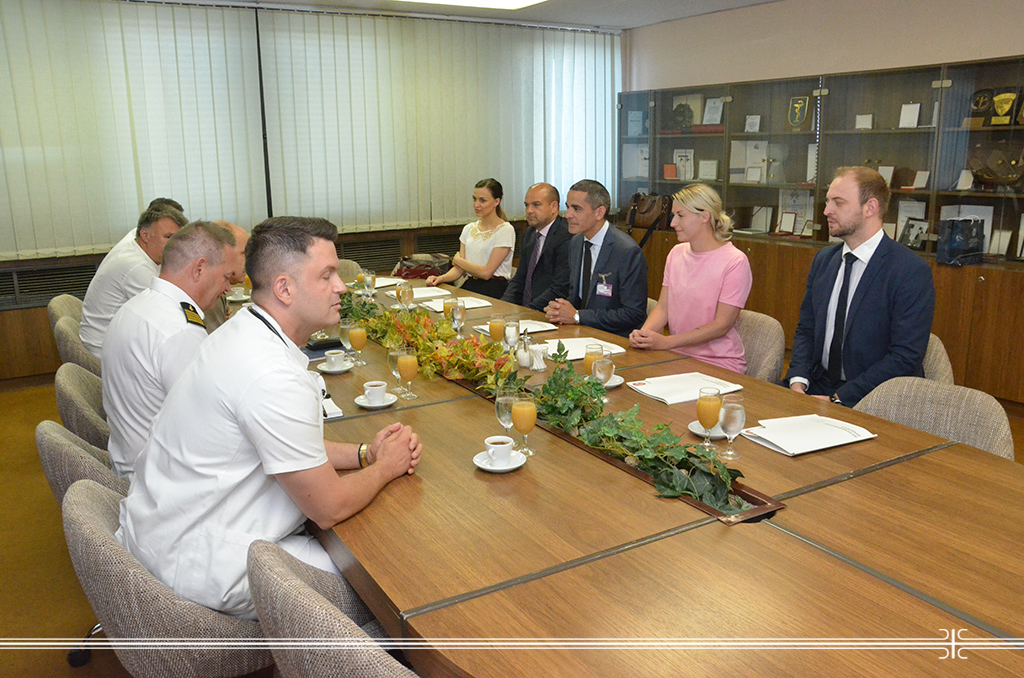 About the continuation of successful cooperation
21. 07. 2017
Representatives of Medtronic, led by Mr. William Colon, visited the Military Medical Academy in order to see the recent results and opportunities for further cooperation in various fields of business.
At a meeting held by the Deputy Head of the MMA, Colonel Prof. Dr. Dragan Dincic presented the scope of work of the Military Medical Academy with an emphasis on the previous experience in the treatment of cardiac patients. Head of the Department of Electrophysiology and Arithmology,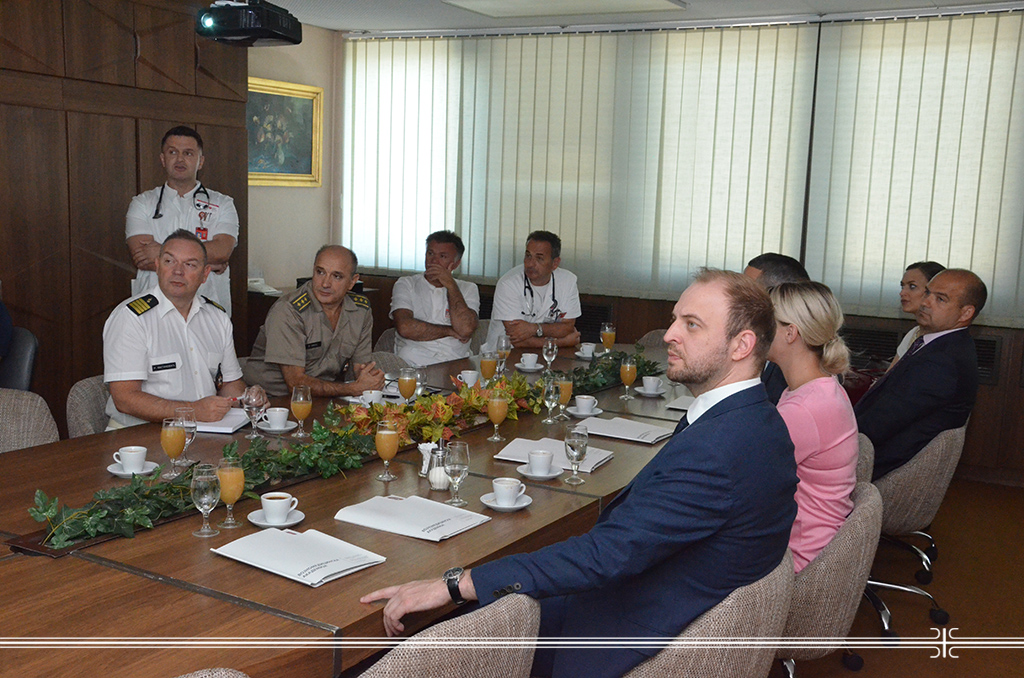 Major Dr. Ognjen Gudelj presented the results from the clinical practice. The discussion was also focused on planning the cooperation improvement for which there was a mutual interest. As emphasized, the special role of the Military Medical Academy would be in the education of medical personnel in the field of cardiology while improving the work of organizational units by technical modernization.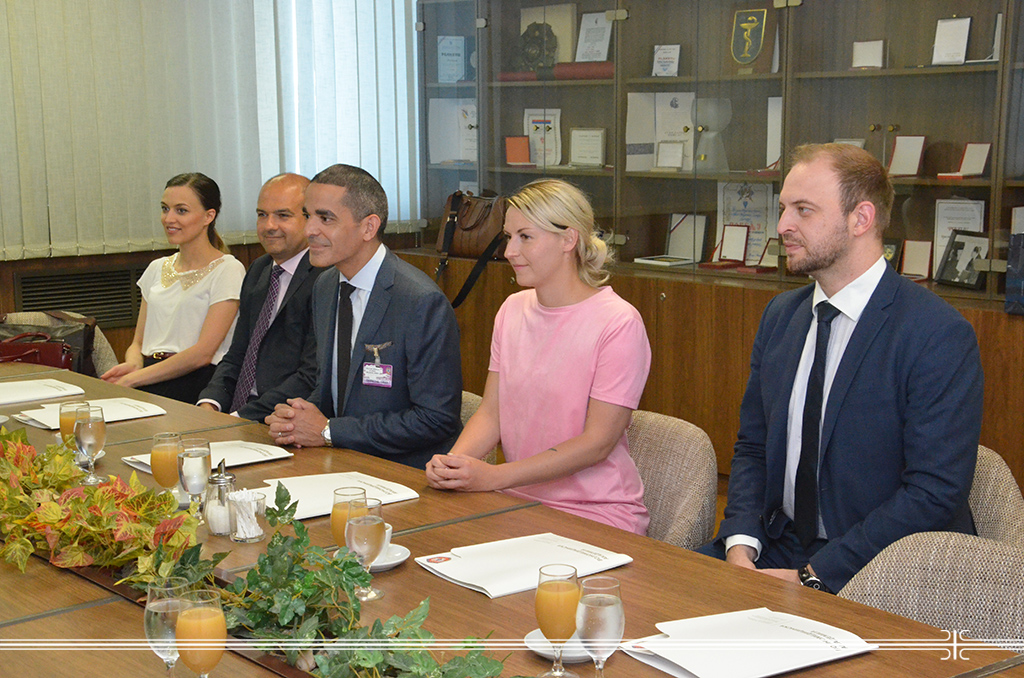 The quality of long-term cooperation was mutually stressed and confirmed that it greatly helps in the treatment of cardiac diseases, as well as the improvement of diagnostic technology using medical equipment. As concluded, there is a significant influence of both sides on the entire process from a diagnosis, through treatment to prediction and prevention of newly born cardiovascular problems.
After the meeting, a tour of the Cardiology and Clinic for Emergency Internal Medicine of the Military Medical Academy was organized for the guests in order to see the technical equipment and the organization of the cardiac services' work.