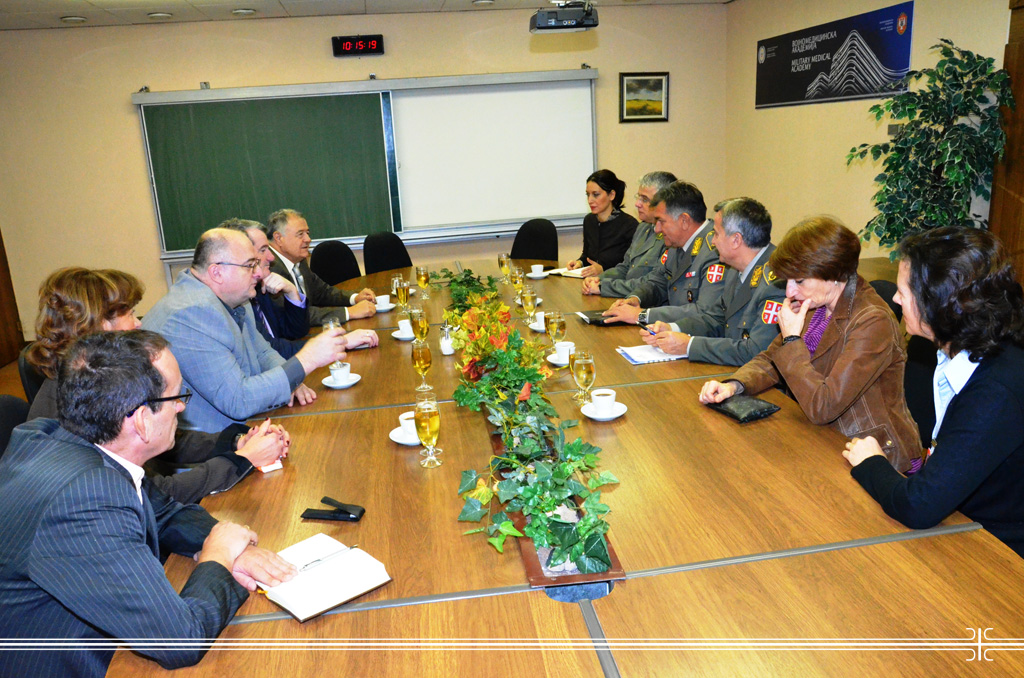 Activities of the MMA Medical Faculty
28. 10. 2013
Head of the Military Medical Academy Brigadier General Prof. Dr. Marijan Novakovic and Dean of the MMA Medical Faculty of Belgrade Defense University Brigadier General Academician Prof. Dr. Miodrag Colic met on October 25, 2013 with the Rector of Novi Pazar State University Prof. Dr. Miladin Kostic and Dean of the Medical Faculty, Pristina University, temporary situated in Kosovska Mitrovica, Prof. Dr. Rade Grbic.
The reason of the visit was the contract, signed between Military Medical Academy, Novi Pazar State University and Medical Faculty of Pristina University as continuation of successful collaborative relations in the field of education, scientific research and medical and publishing activities.
Cooperation improvement is to include future scientific-research projects, engagement of MMA teaching staff in professional and scientific training as well as the other areas of academic activities.