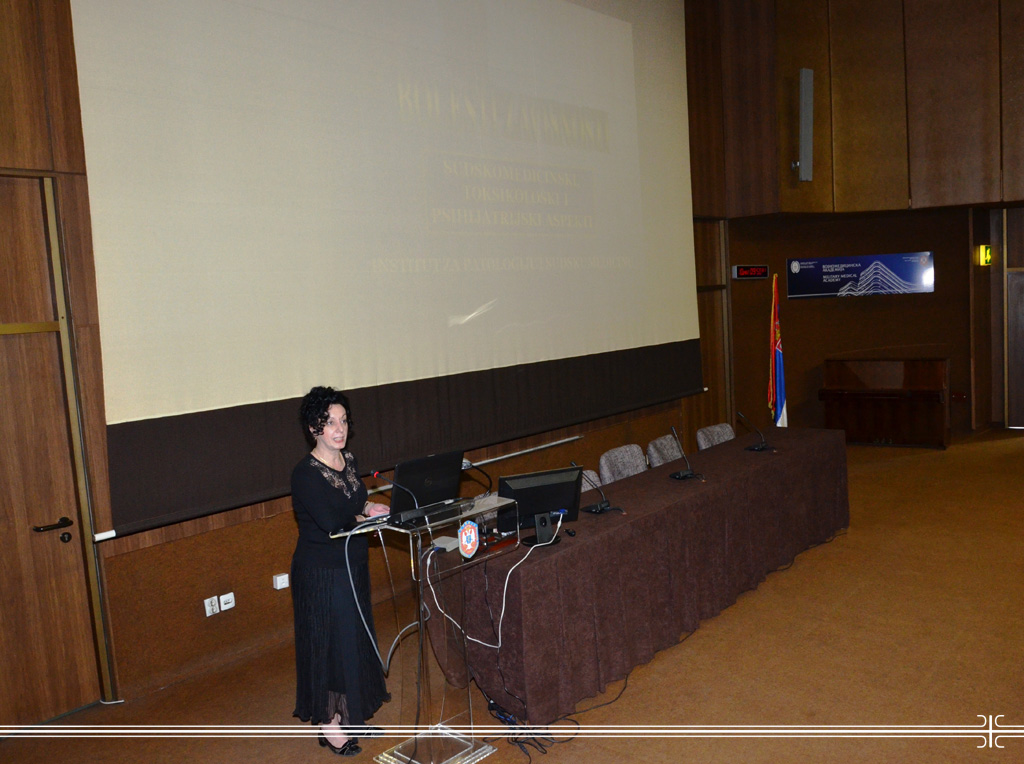 Addiction Diseases
13. 05. 2013
A Course demonstrating forensic-medical, toxicological and psychiatric aspects of addiction diseases organized by the MMA Center of Pathology and Forensic Medicine took place at the Military Medical Academy.
With the opening speech of the Center's head Prof. Dr. Snezana Cerovic, course attendees had the opportunity to be introduced with the content of "an extremely rich chapter which is not possible to be analyzed only from one aspect, assuring that way a characteristic of multidisciplinary in forensic finding, i.e. direct collaboration between the MMA Center of Pathology and Forensic Medicine, National Poison Control Center (NPCC) and the MMA Clinic for Psychiatry as something indispensable".
Professor Dr. Jamina Jovic-Stosic, head of the MMA Clinic for Urgent and Clinical Toxicology spoke about effects evaluation of abuse substances, the substances consumed the most, complexity of their effects, antidote therapies, clinical image of the patients and the most common complications of drug consummations including specially the acute myocardial infarct. According to the data obtained from the MMA National Poison Control Center, from 300 to 400 severely overdosed patients examined per year the majority represents heroin addicts, as well as the methadone consummates.
Following lectures included modern methods and forensic analysis simple types aimed at examination of alcohol or the other abuse substances presence in blood, demanding not only toxicological screening but also the combination of multiple techniques helping specially in difference determination between the consummation of narcotics and medicaments.
The second part of the course was dedicated to psychobiological and psychosocial aspects of addiction disease, combination of opiates, drugs and alcohol in the organisms subdued to postmortem examination, in addition to the cases demonstrating alcohol poisoning with a death outcome.