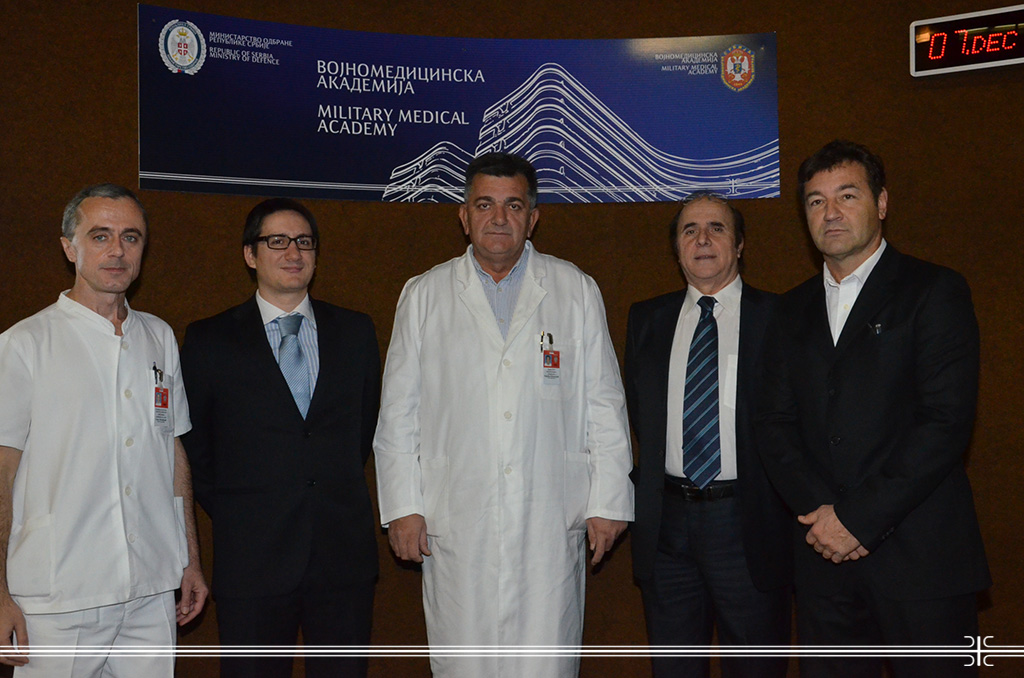 Aesthetic Surgery Course
09. 12. 2013
Educative training in the area of plastic, reconstructive and esthetic surgery organized by the MMA Clinic for Plastic Surgery and Burns was held at the Military Medical Academy.
Some of the most advanced techniques have been presented in operating block via direct video link which included rejuvenation of different body parts using barbed threads and platelet-rich plasma. All surgical procedures were carried out by Italian specialist in plastic and reconstructive surgery Dr. Ciro Accardo with the professional support of MMA doctors.
The Course on state-of-the-art world procedures gathered 190 medical workers coming from different parts of Serbia, Montenegro, Bosnia and Herzegovina, Croatia and Italy.