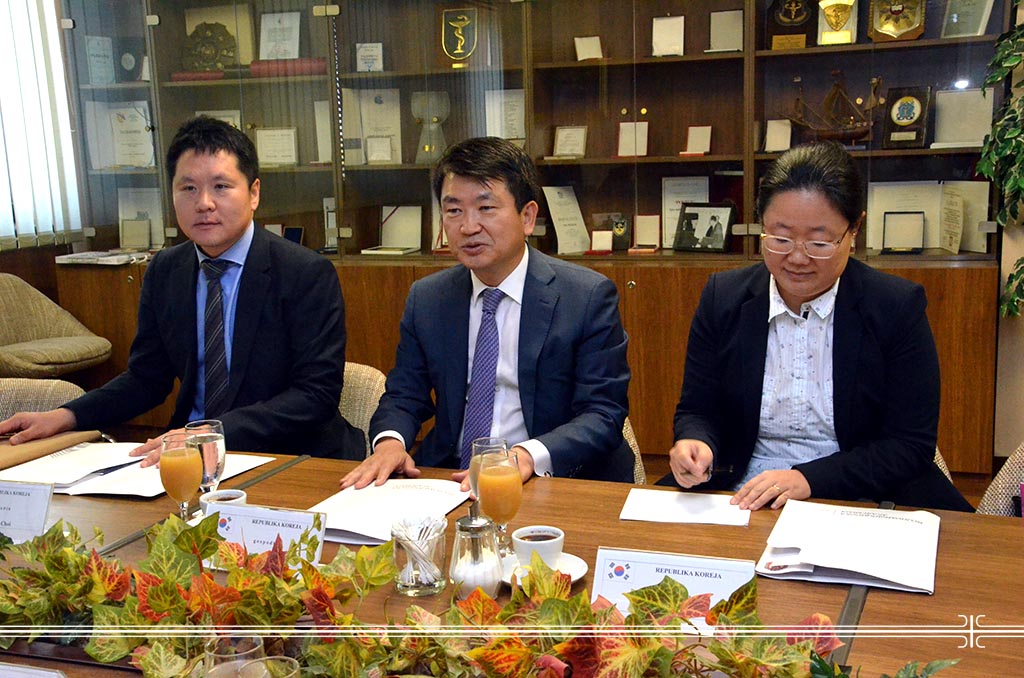 Ambassador of Korea visited the Military Medical Academy
20. 10. 2017
The Ambassador of the Republic of Korea to Belgrade Dae Jong Yoo with his associates visited the Military Medical Academy in order to get acquainted with the organization, work and international activities of this institution.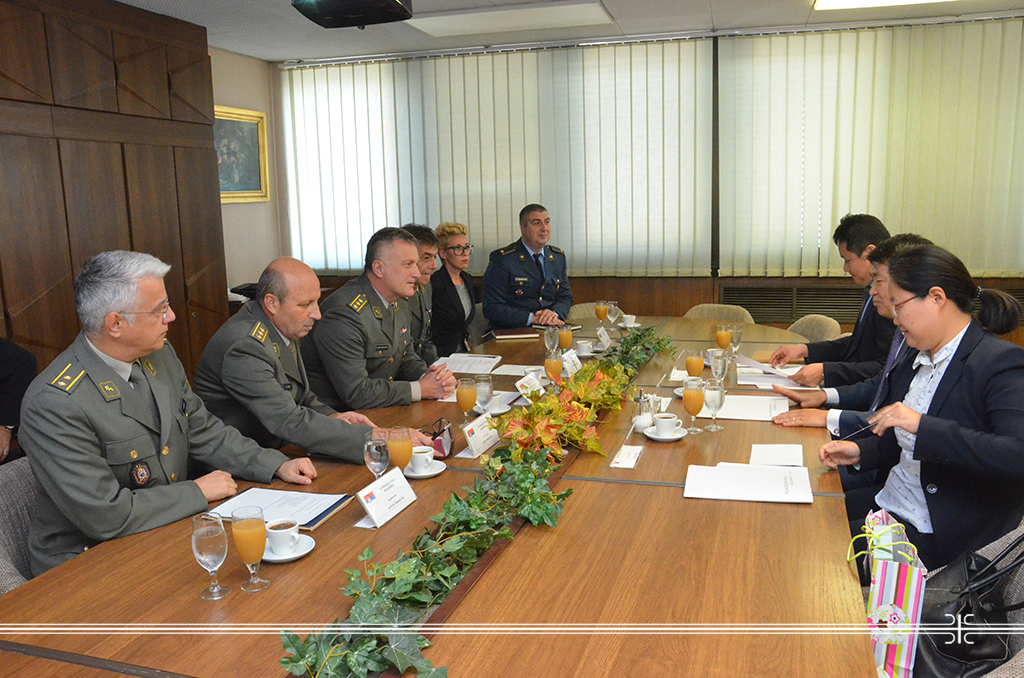 The host of the meeting was the Acting Head of the MMA Colonel Prof. Dr. Miroslav Vukosavljevic and he welcomed the guests to the institution with a 173-year-long tradition that combines the treatment, education and scientific research under one roof. As a particularly important aspect of work in terms of results and experience, he highlighted the field of transplantation, treatment of traumatic injuries and toxicology. Ambassador Dae Jong Yoo expressed his satisfaction with the opportunity to visit the Military Medical Academy and emphasized the successful cooperation of the two countries so far.
Head of the Group of Surgical Clinics of MMA Colonel Prof. Dr Radoje Ilic, Head of the Sector for Education and Scientific Research of the MMA, Col. Dr. Miroslav Brocic and Vice Dean for scientific research work and cooperation of the Medical Faculty of the Military Academy, the University of Defense in Belgrade Lt. Col.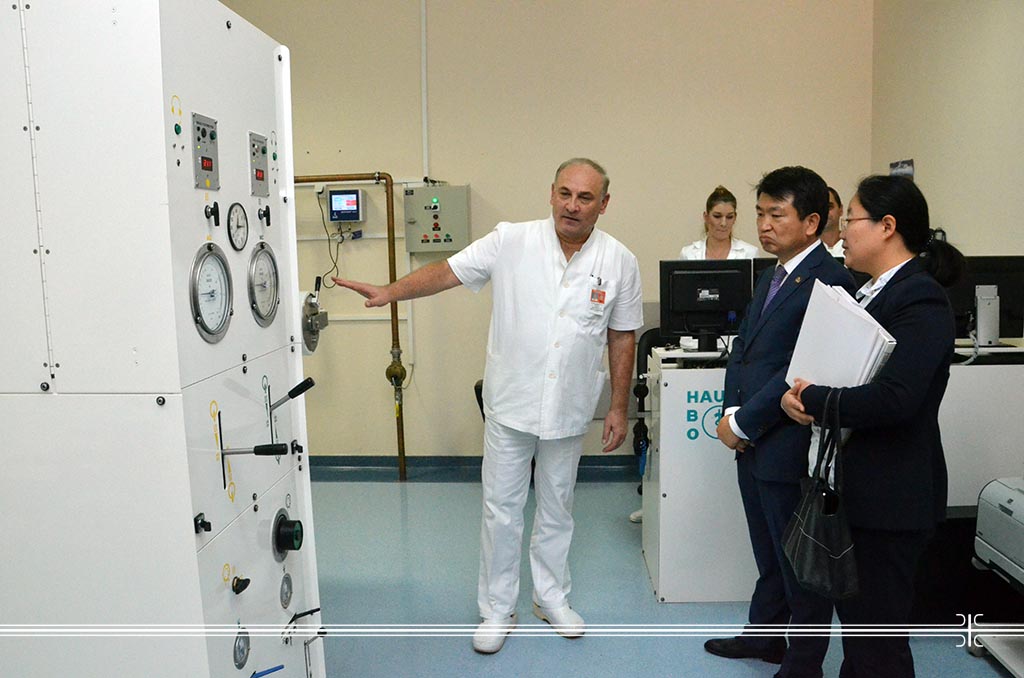 Prof. Dr. Tihomir Ilic introduced the guests with their scope of work. Guests were especially interested in the international activities of the MMA with emphasis on the participation of medical teams in peacekeeping operations.
After the meeting, a visit to the MMA's Center for Hyperbaric Medicine was organized.