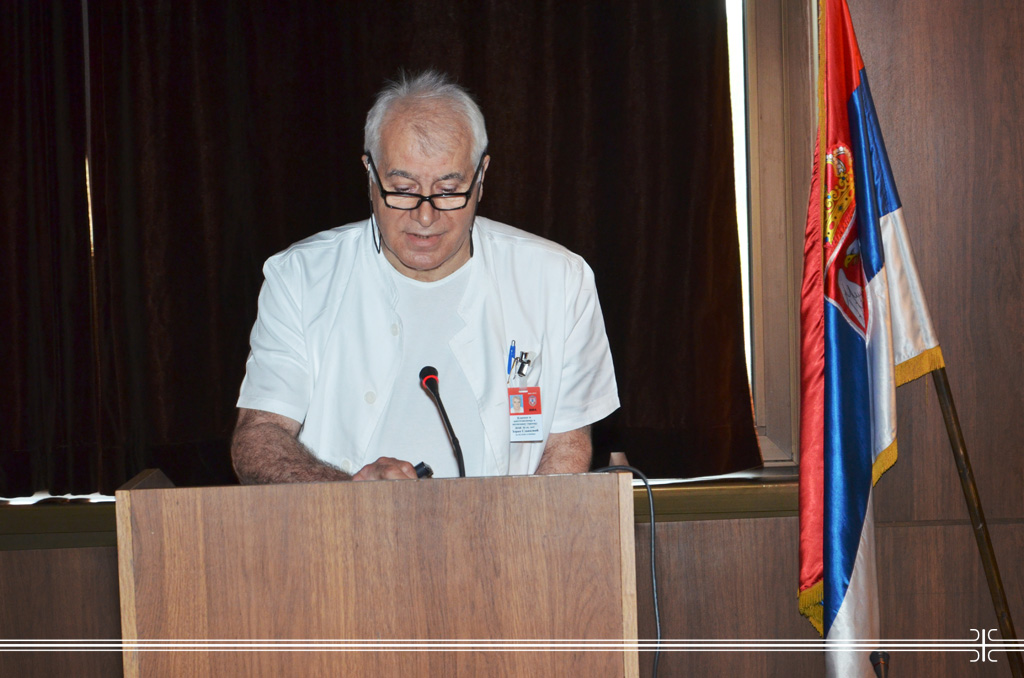 Anesthesiology School at MMA
13. 05. 2013
Two-day seminar titled "Anesthesiology and Intensive Care School" presented the news in neuromuscular blockade reversion and infection treatment. The event which took place at the Military Medical Academy was organized by the MMA Clinic for Anesthesiology and Critical Care.
Offering the introducing lecture dedicated to the history of Military Medical Academy and military anesthesiology, Head of the MMA Clinic for Anesthesiology and Critical Care Prof. Dr. Zoran Slavkovic pointed out that during the decades this Clinic represents regional education center for large number of young anesthesiologists. He also announced the other lectures of the Clinic for Anesthesiology and Critical Care, Clinic for Infectious and Tropical Diseases and the MMA Sector for Pharmacy representing the innovative practice actual news, necessary for the treatment improvement.
Following the theoretical part during the first day of the meeting, Head of the MMA Sector for Education and Scientific Research Prof. Dr. Predrag Romic spoke about technological improvement and medical discover, i.e. their connection, whilst Dr. Zdravko Brkan and Dr. Dusica Stamenkovic presented the significance and new concept of neuromuscular block. The attendees also had the opportunity to hear all about the most common infections and patient therapy in the intensive care units by Prof. Dr. Maja Surbatovic, Prof. Dr. Mirjana Antunovic, Head of the MMA Sector for Pharmacy, added by Prof. Dr. Dragan Mikic and Asst. Prof. Dr. Milic Veljovic.
Second day was dedicated to practical training where students, young specialists of anesthesiology and intensive care coming mostly from Serbia, and region, had the possibility to be convinced in operation theaters and intensive care units of all neuromuscular blockade and new reversion concept advantages, as well as to see antibiotics rational application and new principles of systemic antifungal therapy.
Beside its education activities and sharing experiences, the School was aimed at connecting national and regional doctors and improving their mutual cooperation.