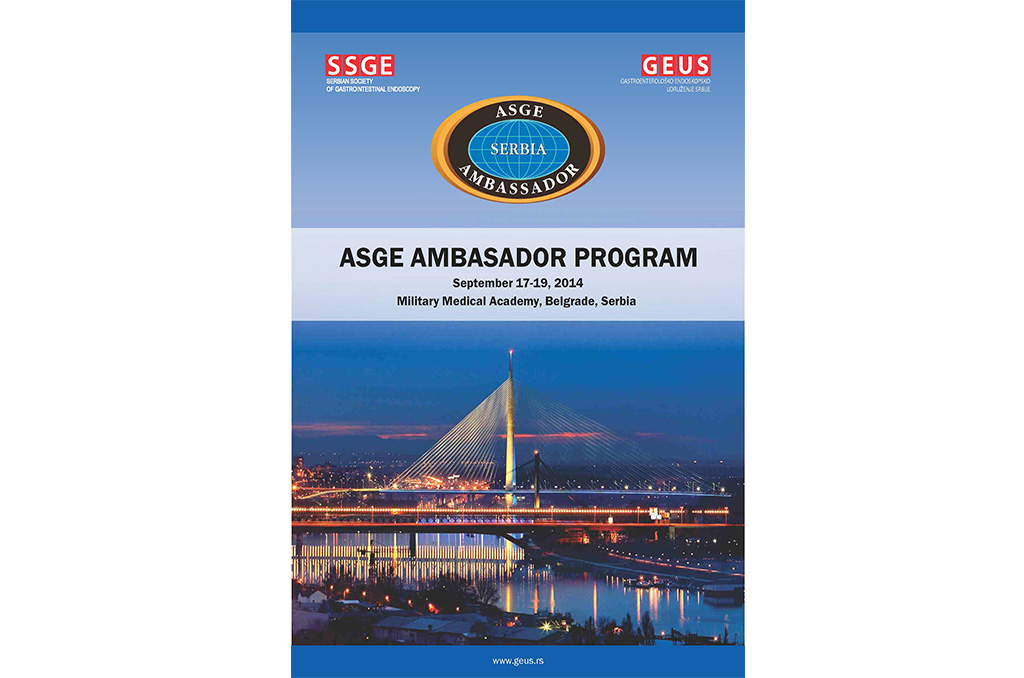 Announcing the International Gastroenterology Meeting at the MMA
12. 09. 2014
The International Gastroenterology Meeting known as ASGE Ambassador Program organized by American Society for Gastrointestinal Endoscopy, Serbian Society of Gastrointestinal Endoscopy and MMA Clinic for Gastroenterology and Hepathology will be held at the Military Medical Academy during September 17-19, 2014.
Three-day Symposium is aimed at promoting the highest standards in the field of gastrointestinal endoscopy realized through various theoretical and practical trainings. Its topics will cover the specific approach to diagnostic and therapy endoscopy problems as well as pharmacotherapy for the most frequent digestive tract diseases.
For more information about schedule and lecturers visit the page Symposium program. Media representatives interested to take a part in this event should send the accreditation data via e-mail at
vma@mod.gov.rs
by September 17th, 2014 at 08.00 a.m.