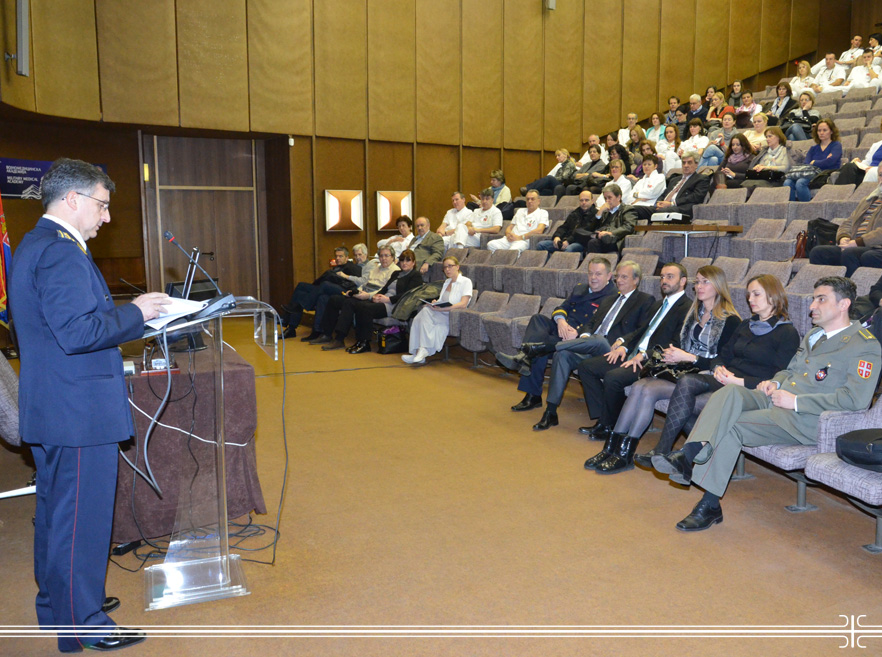 Asthma and Its Treatment
25. 03. 2013
Continuous Medical Education Course and Inter-Clinical Seminary carrying the title "Modern Approach in Bronchial Asthma Treatment" organized by the MMA Clinic for Pulmonology has been delivered at the Military Medical Academy on March 22, 2013.
At the event opening, Colonel Prof. Dr. Predrag Romic, head of the MMA Sector for Education and Scientific Research and Colonel Dr. Slobodan Acimovic, Msc. addressed the guests, pointing them out the significance of issues as the medical staff education and continuous improvement of medical practice.
The lectures presented on this occasion by MMA physicians covered the following topics: contemporary medical practice in the field of pulmonary diseases, therapy and prevention of bronchial asthma as well as pulmonary obstruction treatment.