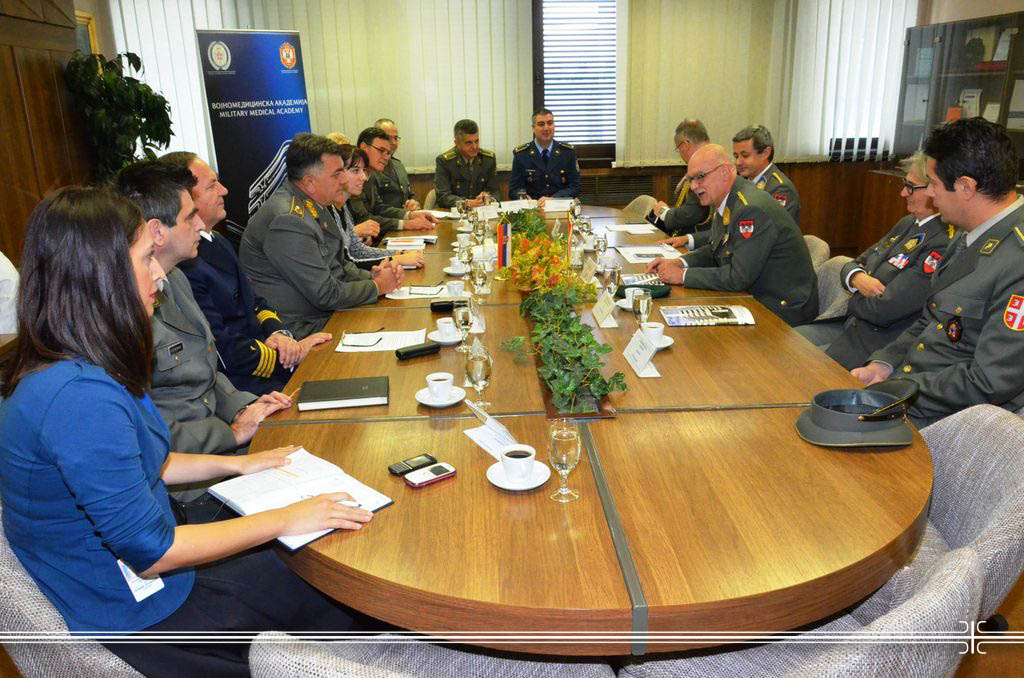 Austrian Armed Forces Medical Service Visited MMA
28. 10. 2014
High ranking Medical Service delegation operating within the Ministry of Defence and Sports of the Republic of Austria was paying an official visit to the Military Medical Academy.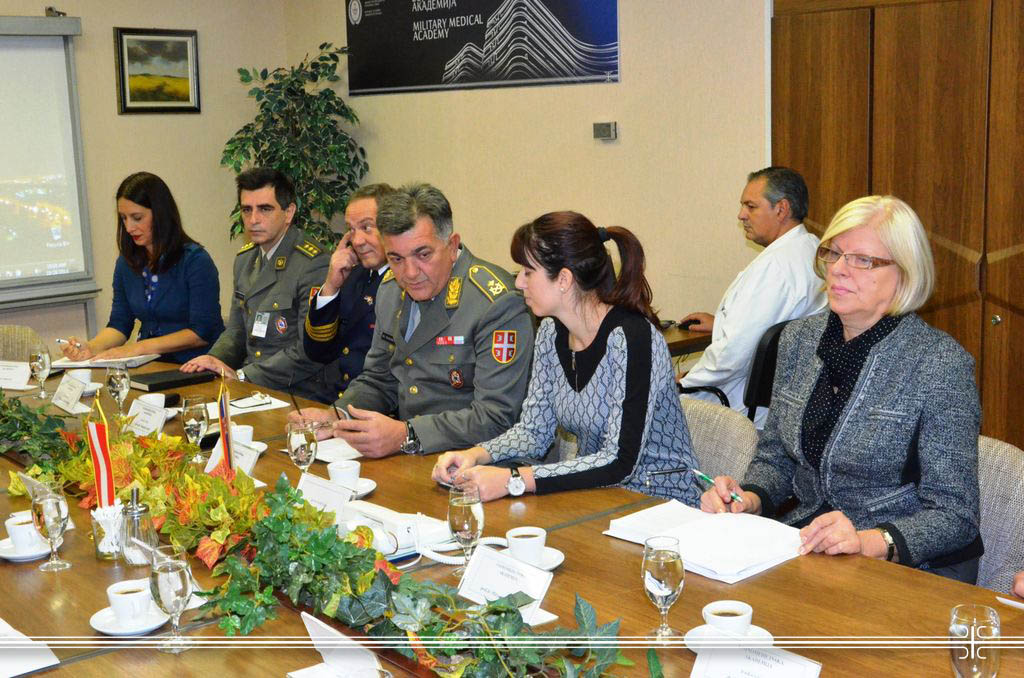 The MMA Head Brig. Gen. Prof. Dr. Marijan Novakovic and the Head of Austrian Armed Forces Medical Service Brig. Gen. Dr. Robert Hofmann leaded the conversation about further collaboration, especially marked by course in the field of war surgery, successfully completed by Austrian military doctors at the MMA two years ago. Participants took this opportunity to share the experiences that both medical teams have achieved in peace-keeping operations.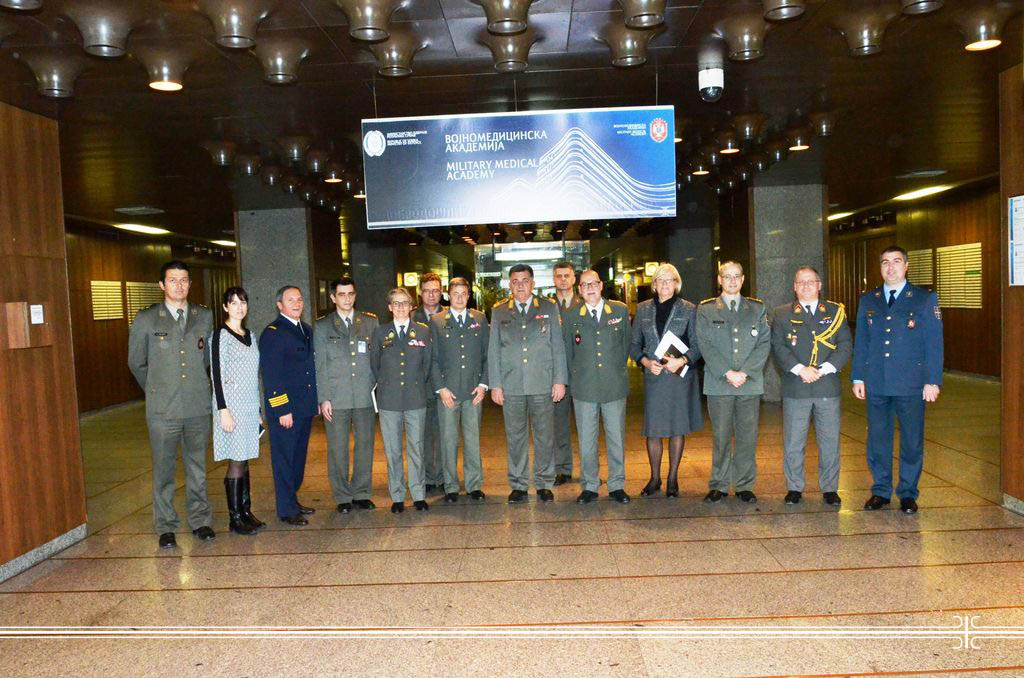 General Novakovic pointed out the importance of this visit in the year when MMA celebrates its 170th anniversary whilst General Hofmann expressed his special interest for schooling system at the MMA Medical Faculty, marking that there is a lot in common with the system in his country.
In further course of the visit, Austrian delegation took a tour to numerous organizational units, among them the Institute of Radiology, Institute of Medical Research and Pharmacy Sector.