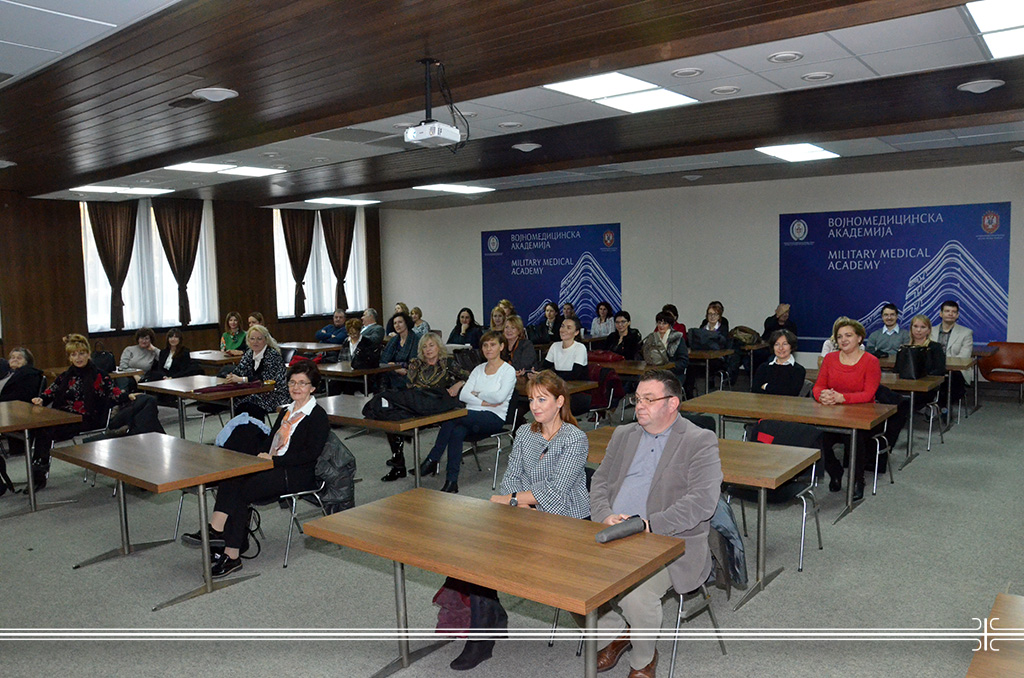 Awards in the field of nuclear medicine
20. 11. 2017
The awarding of the "Milovan Antic" and "Vladimir Bosnjakovic, organized by the Serbian Association of Nuclear Medicine and the Institute of Nuclear Medicine of the Military Medical Academy, was held at the Military Academy.
At the regular annual meeting, the Association awards a prize bearing the name Milovan Antic, a founder and the first nuclear medicine doctor in the Serbian Armed Forces. This year's 21st award was given for the best work published in an international journal in the previous year, based on the votes of members of the Association and the impact factors in the journal in which the work was published. The award was given to prof. Dr. Dragana Sobic Saranovic from the Center for Nuclear Medicine of the Clinical Center of Serbia published in the journal Clinical and Experimental Oncology "Neoplasm".
The second part of the meeting was devoted to the award, which has the prominent name of Serbia's nuclear medicine "Vladimir Bosnjakovic". The award for merits in the field of nuclear medicine during the entire career was handed over for the second time. According to the votes of the members of the jury, consisting of the heads and directors of all nuclear medicine institutions in Serbia, the prize went to Dr. Nebojsa Paunkovic from the Health Center in Zajecar.