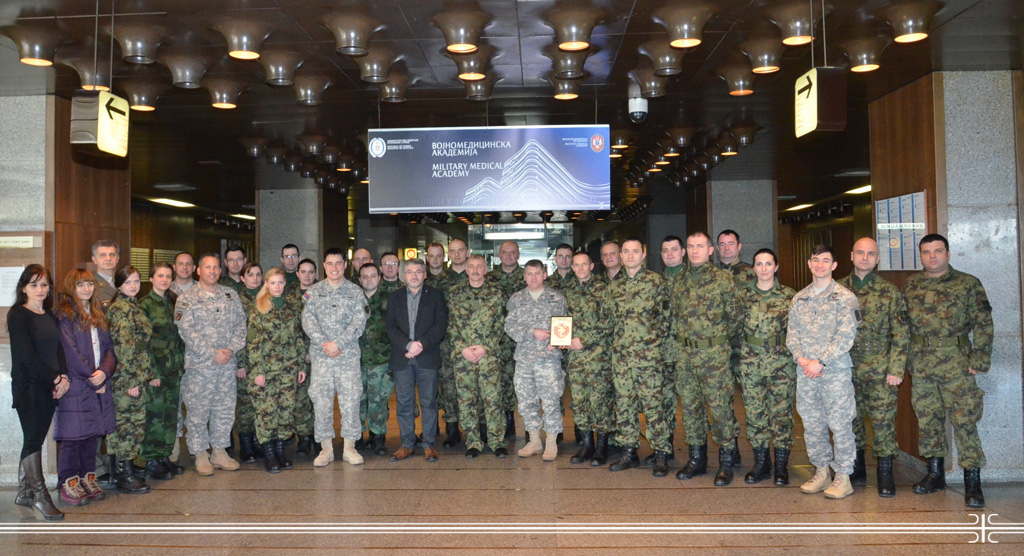 Bilateral Military Collaboration with USA, Education Topic: Patient Evacuation
07. 02. 2014
The Course covering the topics of evacuation and patient medical treatment, organized by Military Medical Training Center, the MMA Sector for Education and Scientific Research, was held during February 4-6, 2014.
Lecturers of the course, as a part of the bilateral collaboration between Ministry of Defence of the Republic of Serbia and European Command of US Armed Forces, were Captain Christopher W. Drake, Lieutenant Luke W. Saavedra and Ensign Marc M. Selby from 421. Sanitary Battalion. The presentations under the title Patient Evacuation and Field Sanitation were attended by 23 officers and noncommissioned officers of the Defence Ministry and Serbian Armed Forces.
Sharing the experiences and latest knowledge in the field of sanitary support organization within the United States military operations, represent the modules of fruitful military medical cooperative relations, the topic with mutual interest for further improvement.