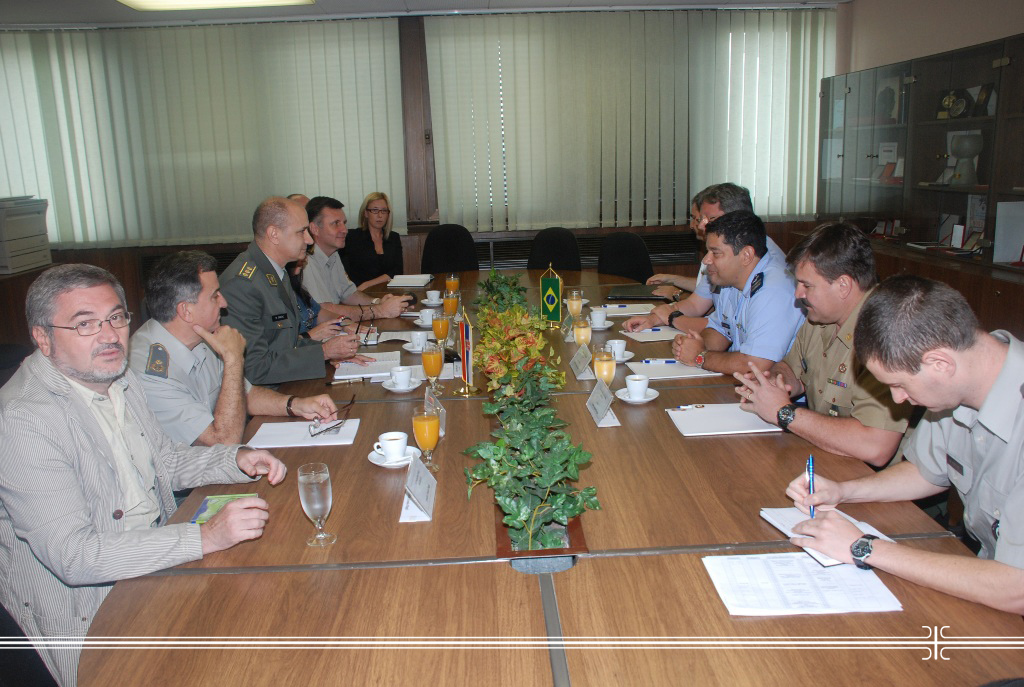 Brazilian Delegation in the Visit to Military Medical Academy
13. 06. 2012
The expert group of the Federal Republic of Brazil which is paying a several days visit to the Serbian Ministry of Defence visited the Military Medical Academy in June 12, 2012.
The delegation led by Colonel Roberto Simões Ferreira has been hosted by the MMA Deputy Head Colonel Prof. Dr. Dragan Dinčić, Dean of the MMA Medical School Brigadier General Academician Prof. Dr. Miodrag Čolić and the Head of the MMA Institute of Medical Research Prof. Dr. Zvonko Magić and Colonel Prof. Dr. Đoko Maksić.
During the visit the conversation covered the topics concerning the international cooperation entamed in 2010, principally the professional knowledge and experiences sharing possibilities. After the presentation of MMA organizational structure, basic activities and the most significant results in the field of treatment, education and scientific-research, the guests paid a brief visit to the respective organizational units operating within the framework of Military Medical Academy.
In the course of the meeting and working lunch, the attendees agreed on MMA's preparation of concrete offers about course and education related information, as well as its proposal on responsive visit to the Brazilian Ministry of Defence prior to the realization of practical activities.