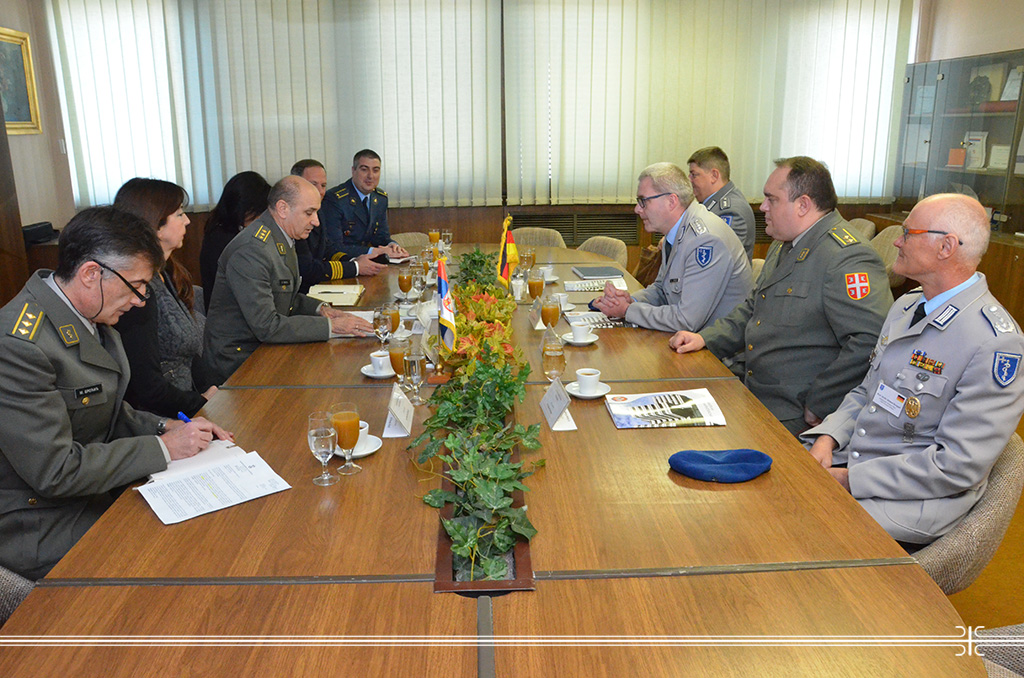 Bundeswehr Delegation Visited MMA
21. 03. 2016
A three-member delegation of the Bundeswehr Medical Corps, led by Deputy Head of the Bundeswehr Central Hospital in Koblenz Colonel Dr. Christoph Rubert (Christoph Rubbert), visited the Military Medical Academy. The German delegation's visit to MMA was organized within multi-day visit to the Department of Military Health Care of the Ministry of Defence of the Republic of Serbia.
Main topics of the meeting, which was led by MMA's Deputy Head Col. Prof. Dr. Dragan Dincic related to the continuation of successful international cooperation in the field of military health care. Guests were introduced with levels of education and types of training within the MMA and MMA Faculty of Medicine of the University of Defence in Belgrade, as well as capacity and operation of the National Poison Control Center.
One of the main topics of the meeting was the possibility of professional training of medical staff in the form of study visits. It was also discussed about the exchange of experts in various branches of medicine in order to get familiar with the methodology of work and technological capacity of medical institutions. Sharing experiences of medical staff between the two countries and the improvement of many years of cooperation in multinational operations of the European Union was highlighted.
After the meeting, guests had the opportunity to visit the Clinic for Anesthesiology and Intensive Care and Emergency Internal Medicine, Center for Hyperbaric Medicine and the National Poison Control Center.