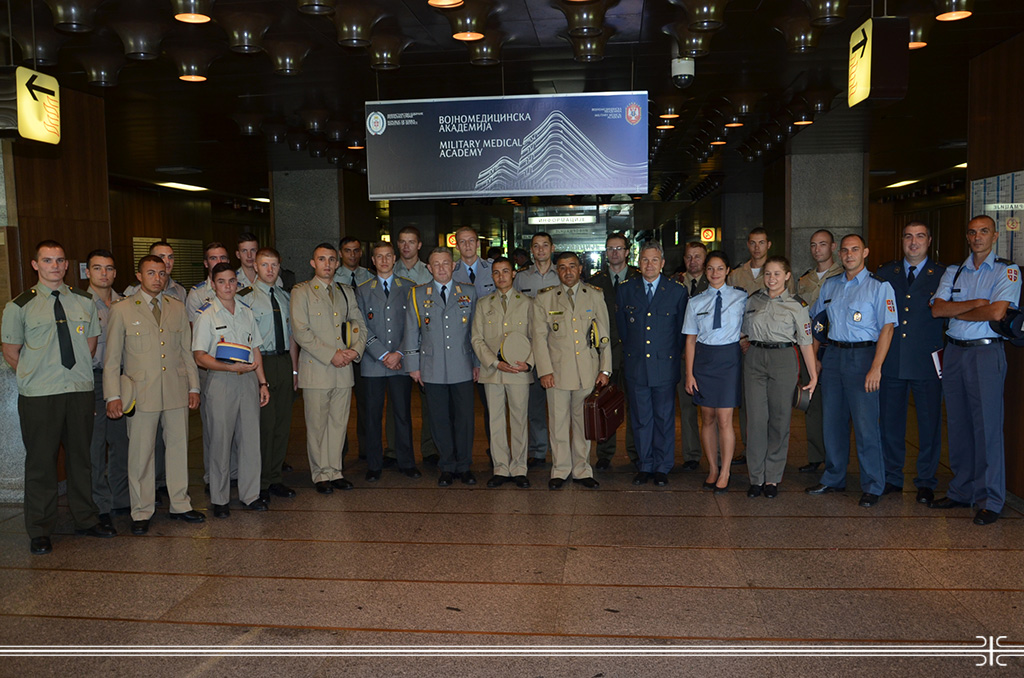 Cadets from Foreign Military Academies Visiting MMA
12. 09. 2014
Cadets from the respective military academies of the French Republic, German Federal Republic, Slovak Republic, Czech Republic, Republic of Bulgaria and People's Democratic Republic of Algeria paid a visit to the Military Medical Academy.
The aim of the twenty-member delegation visit was the promotion of the Serbian Armed Forces youngest officers which will be held tomorrow, September 13th, 2014 in front of the National Assembly of the Republic of Serbia with the beginning at 05.30 p.m.
Subdean for integrated medical studies of the MMA Medical Faculty, Belgrade Defence University Prof. Dr. Milica Ninkovic introduced the guests with the Faculty organizational chart and its particularities, as well as with the levels of study programs. Guests then took a tour around the Institute of Scientific Information of the MMA Sector for Education and Scientific Research where cadets had the opportunity to see Institute's basic activities and funds of the specific medical library.