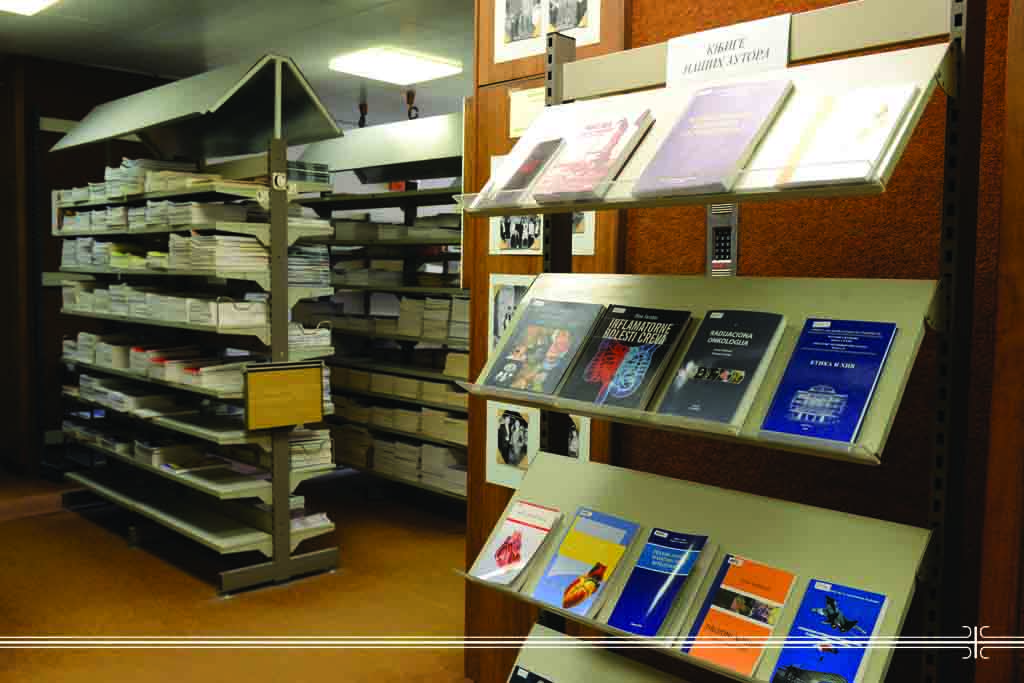 Celebrated 54 Years of MMA's Institute of Scientific Information
20. 04. 2015
The ceremony marking the 54th anniversary of the founding of the Institute of Scientific Information, Military Medical Academy was held on 15 April 2015 at the MMA.
In her opening remarks, the Head of the Institute prof. Dr. Silva Dobric emphasized that the priority task of the Institute remains the introduction of novelty in the work that will enable all MMA's employees to obtain in a simpler and faster way the required technical and scientific information in the field of biomedicine. She added that in this way the Institute continues the vision of Major General Academician Dr. Gojko Nikolic who first recognized the need for an organized and systematic way to search, collect, process and disseminate scientific information in the field of medicine.
During the ceremony, a film about the development of the Institute and its professional library was shown, and then novelties in work were presented. The improved version of the electronic catalog of the library fund was presented by Aleksandar Arsenovic , a graduate electro technical engineer, from the the Department of Maintenance Sector for Logistics MMA, having pointed out all the possibilities for directory searches through the internal network of the MMA. Possibilities of submitting requests for the purchase of books electronically and process of user notifications of incoming books were presented. Senior librarian Ljiljana Simic presented a selective bibliography of texts "Pomenik" published in the journals "Vojnosanitetski pregled" and "Vojnosanitetski glasnik". The texts are dedicated to famous personalities in the field of medicine and related sciences whose work has significantly contributed to the development of health services in our region, and military health care, and the electronic edition of the bibliography will be available on the website of "Vojnosanitetski pregled".
The Institute of Scientific Information was established on 15 April 1961, and since then the editorial board of "Vojnosanitetski pregled" and the professional library of MMA are incorporated into.