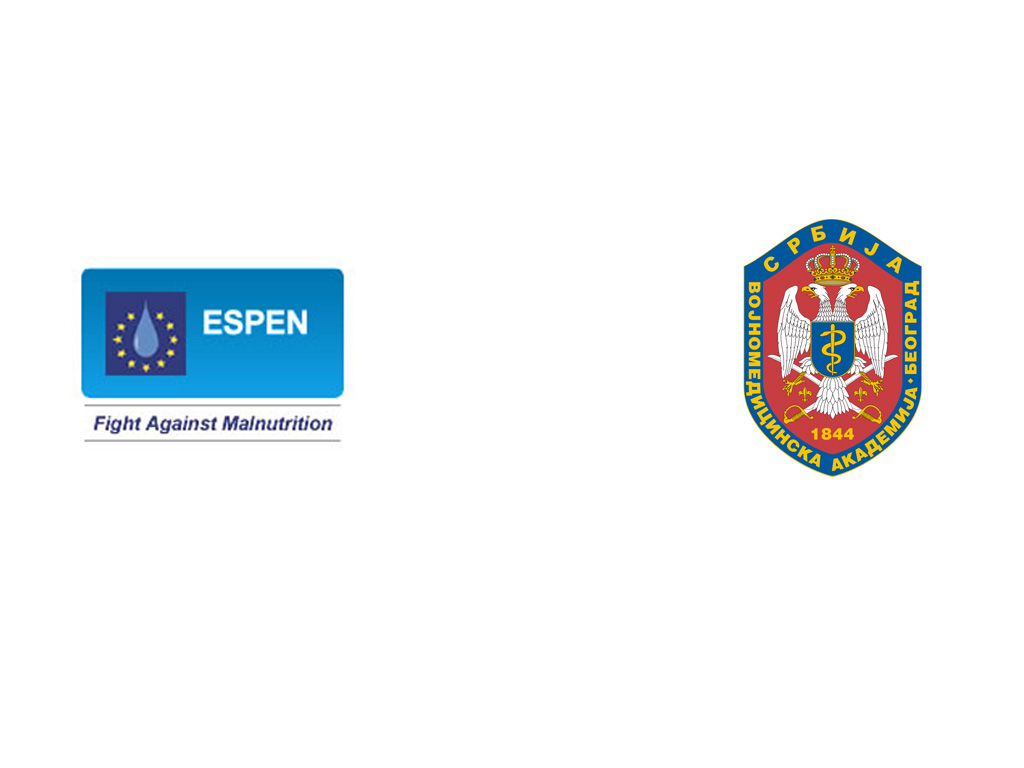 Clinical Nutrition in Thessaloniki
17. 04. 2013
MMA physicians from the Clinic for General Surgery participated in the work of 9th Clinical Nutrition School of European Society for Clinical Nutrition and Metabolism-ESPEN, 1st Congress of Clinical Nutrition in Greece and 5th International Conference within the European project "Fight against Malnutrition". These events took place in Thessaloniki, Greece during the period April 12-14, 2013.
Military Medical Academy presented at the Congress and School activities with Prim. Dr. Marina Panisic, as the lecturer on call, Lt. Col. Dr. Zoran Kostic, Dr. Damjan Slavkovic, Major Dr. Vladimir Neskovic and Captain Dr. Branimir Neskovic.
Having in mind that course of illness and its treatment mostly depends on the patient's nutritional status as well as from the nutrition modality and quality during his hospital stay, clinical nutrition becomes very important and significant on the global level. The attendees had opportunity to be introduced with the latest research and early diagnostics concerning this medical problem, in addition with surgical treatment and necessary prevention of complications which could appear in patients who had operative procedures. The event gathered ten eminent lecturers coming from Europe, particularly licensed for clinical nutrition.
School for Clinical Nutrition offered the opportunity for our participants to improve their scientific and practical knowledge and to continue the improvement in this area. At the Congress, there was favorable occasion to establish future scientific collaboration with foreign colleagues.