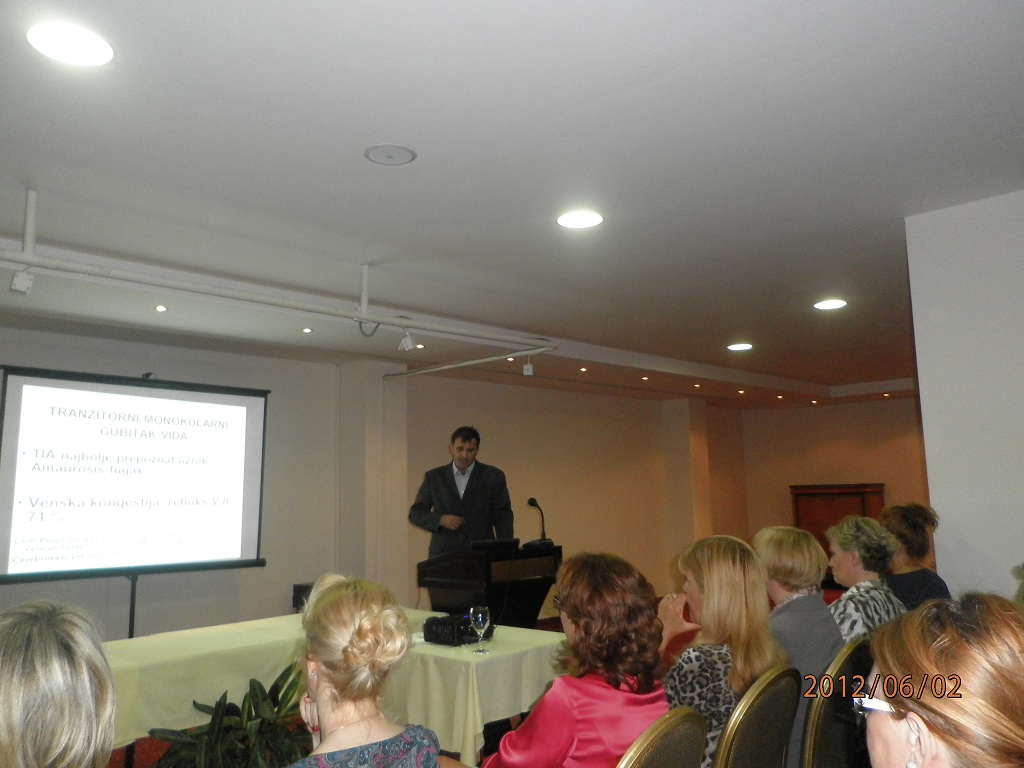 Collaboration of Serbian and Montenegrin Neurologists
04. 06. 2012
A mutual Meeting of both Serbia and Montenegro neurologistswith international participation, opened by Minister of Health of the Republic of Montenegro Miodrag Radunović, was held in Bečići, Montenegro from May 31 to June 2, 2012. The event brought together about 110 neurologists coming from Serbia, Montenegro, Bosnia and Herzegovina, Republic of Srpska, Slovenia and Macedonia. This was one of the most important regional gathering in the field of neurology. Since its very beginning it has international character and participation of the leading regional authorities in the field of neurology and neurosciences, European Union and USA.
During these traditionally annually meetings held in Montenegro the last week of May the MMA's Neurology has one of the leading role concerning organization as well as participation in meeting scientific part.  
The Head of the MMA Clinic for Neurology Colonel Prof. Dr. Ranko Raičević, founder and co-president of Mutual Meeting Organizational and Scientific Board delivered plenary introducing lecture. Asst. Prof. Dr. Evica Dinčić and Major Dr. Željko Krsmanović had the oral presentations as well as physicians on residence programs Dr. Nenad Komatina and Dr. Nenad Hodžić mentored by Dr. Snežana Čolić M. Sc. and Dr. Željko Krsmanović.
The large number of the young neurologists gave a special value to the meeting with very remarkable poster presentations presented on the session "My most severe patient" by the MMA's residence holders.