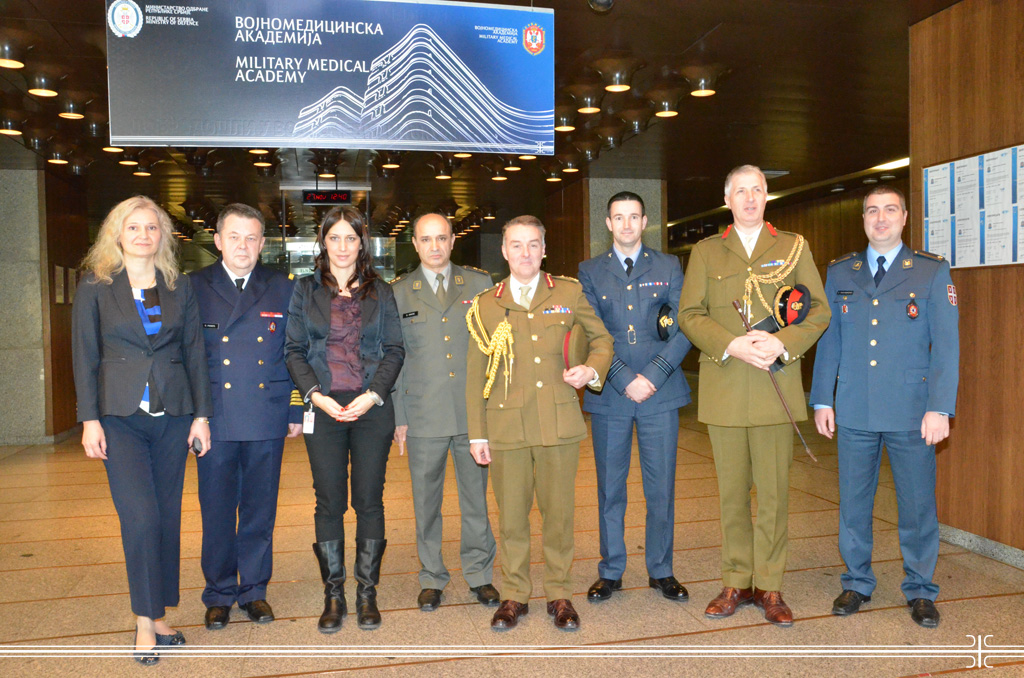 Collaboration with Great Britain in the field of Military Healthcare
28. 11. 2012
Major General Jeremy Rowan, Assistant Chief of Defence Staff (Health) of Great Britain Armed Forces paid a visit to the Military Medical Academy on November 27, 2012. He met with the MMA's Deputy Head Colonel Prof. Dr. Dragan Dincic who introduced him with the MMA's capacities related to the treatment, education and scientific-research work.
The attendees considered the questions of bilateral military medical cooperation, while General Rowan expressed a special interest for the MMA's scientific-research work as well as for the possibilities of mutual training, education and professional improvement.
After the meeting, the guests took a short tour of the MMA's Center for Hyperbaric Medicine.