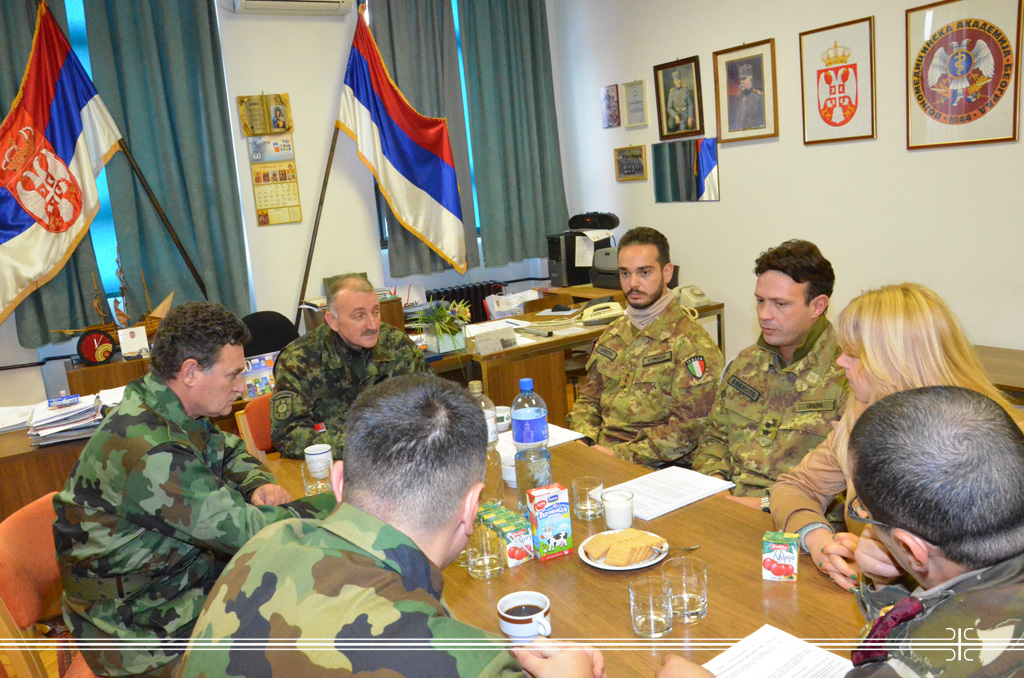 Collaboration with Italy Continued
23. 11. 2012
Working group of the Ministry of Defence of the Republic of Italy composed of two military general surgeons visited Military Medical Academy in the period November 19-22, 2012. This visit was realized within the framework of the regular yearly activity defined by the bilateral military cooperation plan with the Republic of Italy, having the aim of sharing necessary knowledge and experiences through the direct operations between Serbian and Italian military doctors in the different fields of medicine.
In course of the visit, the Italian guests were introduced with the organization and work of the Military Medical Academy. Especially fulfilling the work of the Institute of Medical Research, they followed a microsurgical femoral artery reconstruction on the rat, performed under the microscope in experimental operation room. They positively estimated the MMA's scientific and experimental surgery possibilities and showed their interest for further collaboration in these areas.
Italian doctors participated as observers at the demonstration exercise of the third class of medical and veterinary service reserve officers at voluntary military service titled "Fall 2012", delivered at the Military Medical Academy on November 22, 2012.