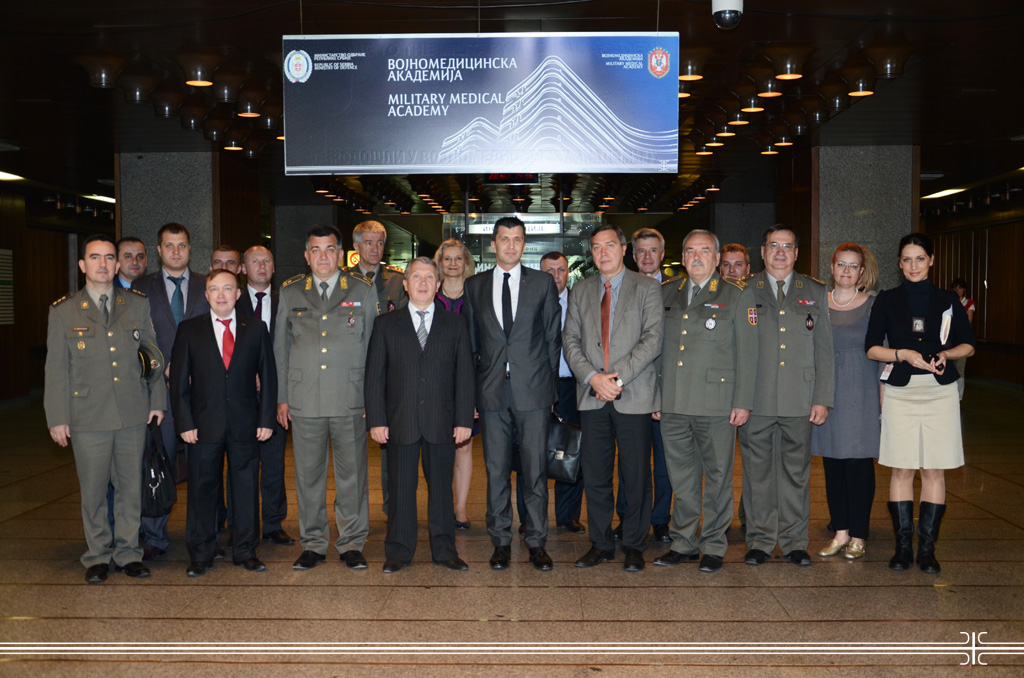 Collaboration with Russia Continues
29. 05. 2013
Delegation of the Russian Federation Ministry of Defence, headed by RF Deputy Defence Minister Mikhail Dmitriev paid a visit to the Military Medical Academy. At the meeting hosted by MMA Head Brigadier General Prof. Dr. Marijan Novakovic, the attendees were also Serbian State Secretary Zoran Djordjevic and Head of the Military Health Department Brigadier General Prof. Dr. Zoran Popovic. Head of the MMA Treatment Sector Colonel Dr. Stevan Sikimic presented the MMA work method, results and plans for the future.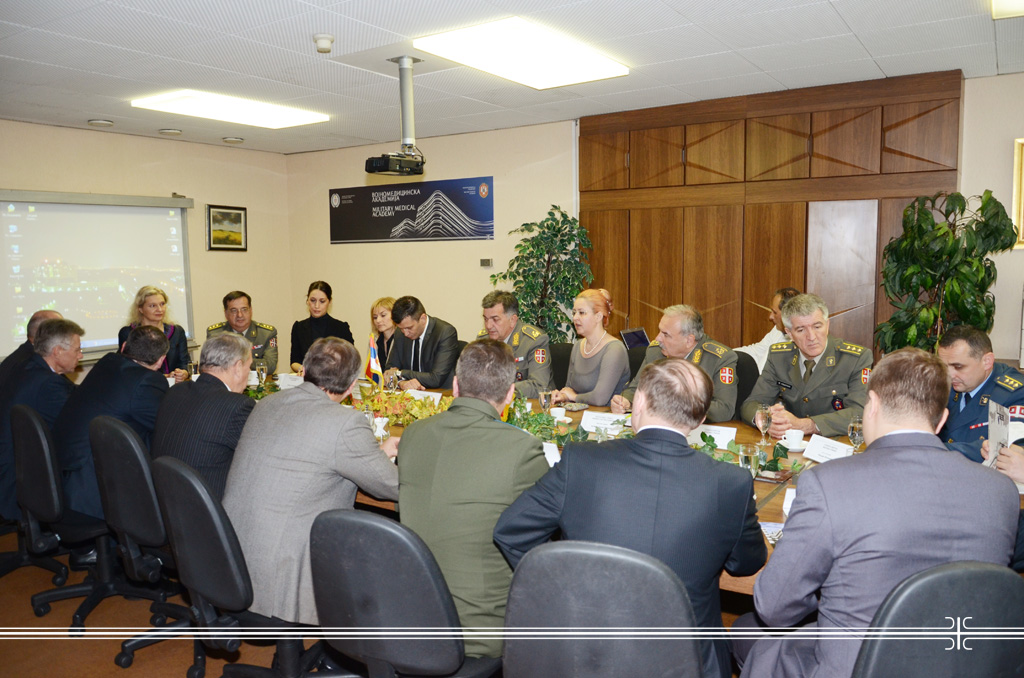 Cooperation step up according to the conclusions brought at the previous visit of the Russian Military Healthcare High Delegation, in April 2013, was the discussion main topic. A realized collaboration between Military Medical Academy and Russian Ilizarov Scientific Center for Restorative Traumatology and Orthopedics from Kurgan represents the best example of cooperation with Russian medical centers.
Beside the exchange programs tailored made for physicians and cadets as planed forms of partnership, the delegates also spoke about publishing papers of eminent Russian doctors in Military Medical Review (Vojnosanitetski pregled-VSP). VSP is the international medical magazine of the Serbian Armed Forces physicians and pharmacists, whose papers are indexed in best-known world databases of biomedical scientific journalism.
In further course of the visit, Russian delegates were successfully introduced with the capacities of MMA Center for Hyperbaric Medicine.