Congress of DermatoVenereologists
16. 06. 2013
City of Belgrade hosted the Congress of the Serbian Association of Dermatovenerologists held during June 12-15, 2013. Organization Committee was headed by Prof. Dr. Rados Zecevic, Scientific Committee by Prof. Dr. Lidija Kandolf Sekulovic while the Congress Secretary General was Asst. Prof. Dr. Zeljko Mijuskovic, all from the Clinic for Dermatovenereology, Military Medical Academy, Belgrade.
Congress gathered about 400 participants coming from Serbia as well as from different surrounding countries-Macedonia, Bulgaria, Bosnia and Herzegovina, Montenegro, Slovenia and Hungary. The attendees had the opportunity to hear 28 invited speakers from region, Europe and United States, sharing on this occasion the knowledge and experiences with the best Serbian dermatovenereologists about melanoma, skin tumors, psoriasis, autoimmune and inflammatory skin diseases, sexually transmitted diseases and esthetic dermatology.
Day before the Congress, Prof. Dr. Giuseppe Argenziano and Prof. Dr. Iris Zalaudek, leading experts in early detection of skin cancer delivered the Course "Dermoscopy Update".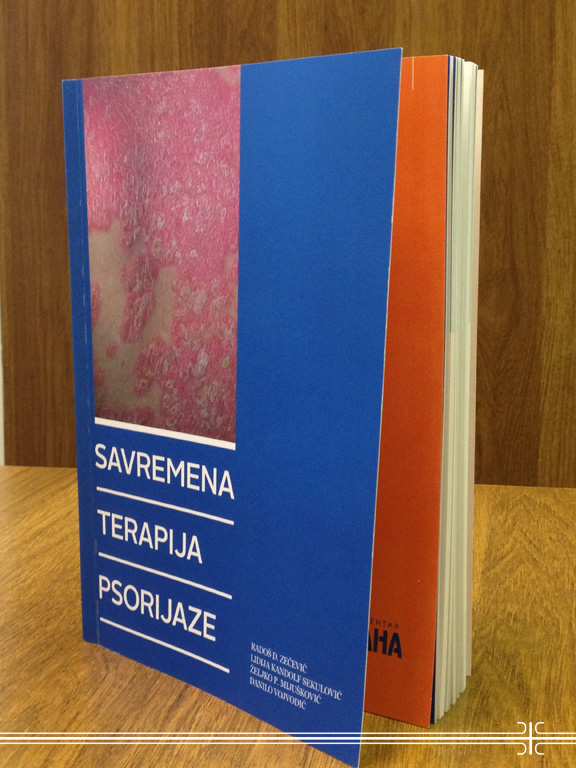 Within the work of the Congress, Sava Center was the venue of the book promotion "Modern Psoriasis Treatment" by the group of authors Prof. Dr. Rados Zecevic, Prof. Dr. Lidija Kandolf Sekulovic, Prof. Dr. Danilo Vojvodic and Asst. Prof. Dr. Zeljko Mijuskovic. The book reviewers Prof. Dr. Marina Jovanovic from the Medical School, University of Novi Sad and Prof. Dr. Ivana Binic from the Medical School, University of Nis as well as its authors spoke about the publication. The one of the cited reasons for publishing this monography is the lack of literature presenting psoriasis written in Serbian language. The said publication presents modern attitudes on psoriasis treatment thus incorporating the international guides and treatment recommendations intended for all physicians carrying out the treatment of this disease. It can also serve all physicians working in the primary health care thus introducing them with modern options of psoriasis treatment. They will also be able to address the patient to the relevant specialist of dermatology or carry out the therapy indicated by dermatologist.
According to the number of participants, topics and invited lecturers, this Congress is one of the most significant regional reunions of dermatologists in 2013.