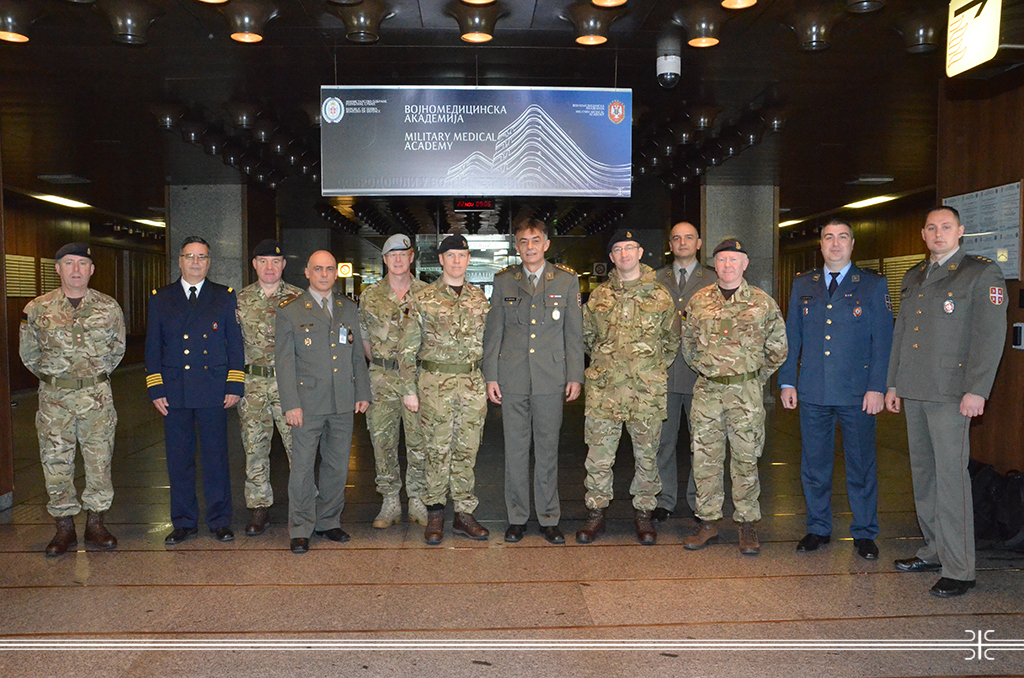 Continuation of Cooperation with Great Britain
22. 11. 2016
Head of Sector for Education and Scientific Research Col. Dr. Miroslav Brocic with his associates met today with the five-member delegation from the Second medical brigade of the United Kingdom, led by Lt. Col. David Wilson.
In addition to presenting military medical services, also the structure of the light field hospitals and training centers, as well as the results so far achieved in various engagements were presented by both sides. A special focus during the talks was on interoperability and modalities of future cooperation.
Guests had the opportunity to visit the Emergency Center, Clinic for Anesthesiology and Intensive Care, OR and the Center for Hyperbaric Medicine of MMA.