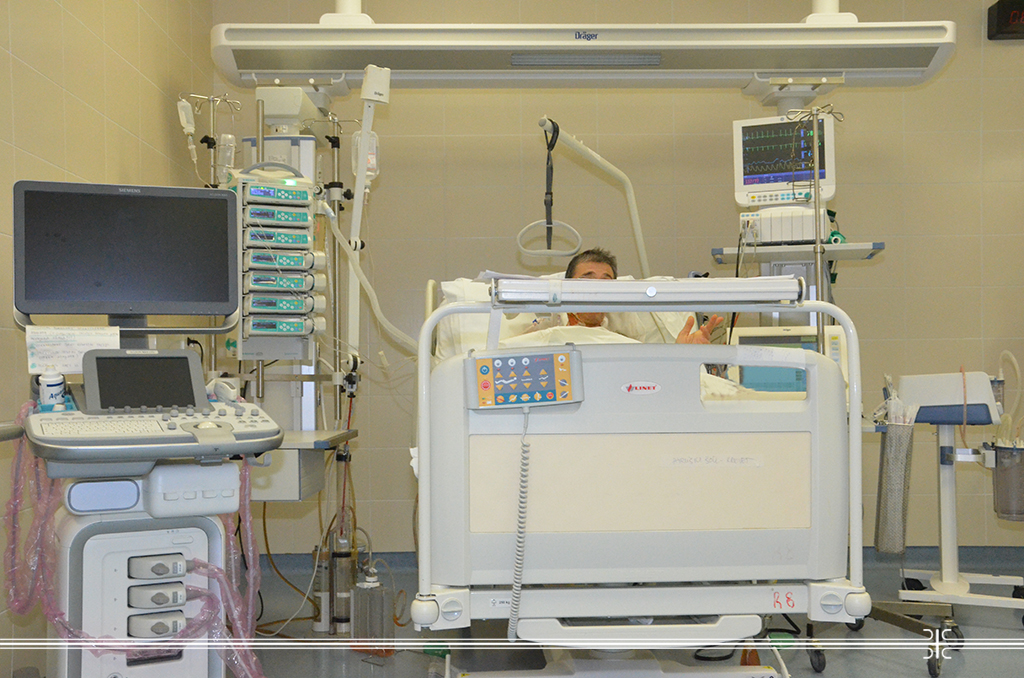 Continuation of the transplant program at the MMA
05. 10. 2017
The surgical team of the Military Medical Academy continues the solid organs transplant program with successful liver transplantation in the patient G.G. (60) during the night between 29th and 30th September 2017, as well as good cooperation between the transplant centers of Serbia - the Clinical Center of Vojvodina, the Clinical Center of Serbia and the Military Medical Academy.
Owing to the human gesture of the family of the deceased donor from Novi Sad, the patient, also from Novi Sad, is in good health. A successful initial treatment after a demanding surgical intervention has been performed at the Department of Intensive Therapy of the Clinic for Anesthesiology and Intensive Care of the MMA. The surgical procedure has passed without complications with a regular postoperative course, and the recovery of the patient will continue in cooperation with the consultant team of the MMA's doctors.
The MMA surgical team led by Prof. Dr. Darko Mirkovic included also general surgeons Lt Col Dr. Miroslav Mitrovic and Lt Col Assist. Dr. Milan Jovanovic, a vascular surgeon Lt Col Assist. Dr. Momir Sarac, anesthesiologists Dr. Miodrag Stevovic and Major Dr. Goran Rondovis, as well as medical technicians of the MMA.