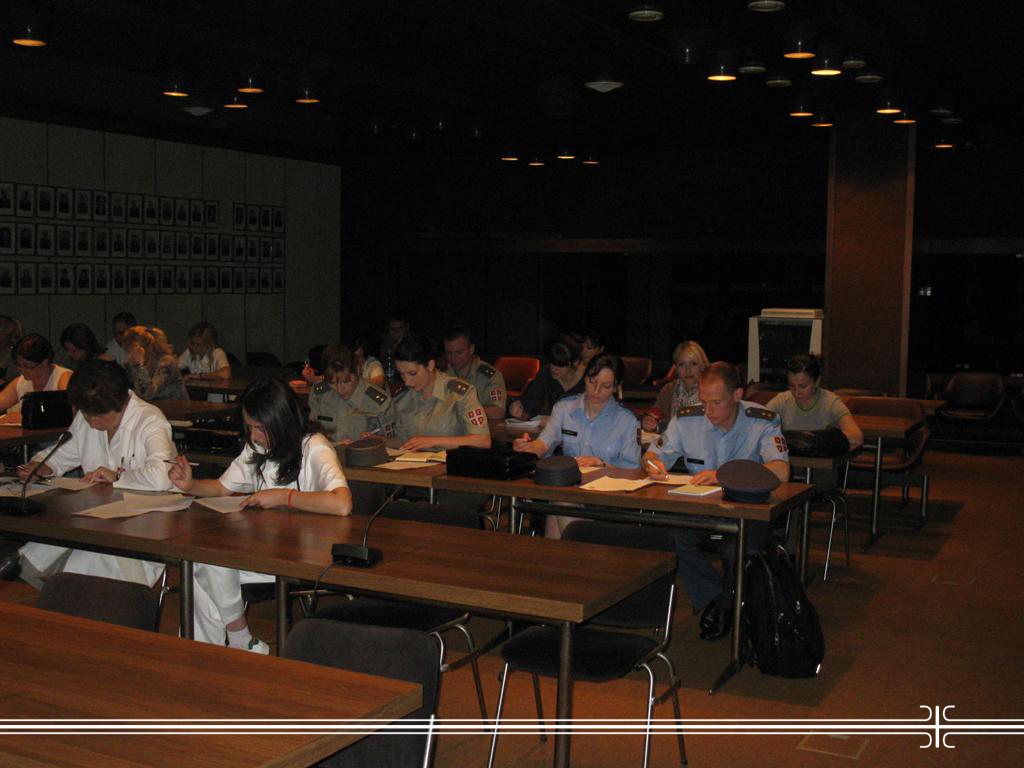 Continuing Medical Education Courses Delivered
15. 06. 2012
Two courses of continuing medical education titled "Emergencies in Internal Medicine" organized by Military Medical Training Center of the MMA Sector for Education and Scientific Research took place in period June 4-9, 2012 at Military Medical Academy.
The MMA's teaching staff delivered the lectures covering the latest achievements in internal medicine in the following medical fields: gastroenterology, nephrology, hematology, toxicology, endocrinology, dermatovenerology, neurology, infectious and pulmonary diseases. The attendees had the opportunity to resume current knowledge and accept new theoretical and practical competences from the said branches.
The courses have been visited by 140 physicians, dentists and pharmacists of all profiles, members of both Ministry of Defence and Serbian Armed Forces.