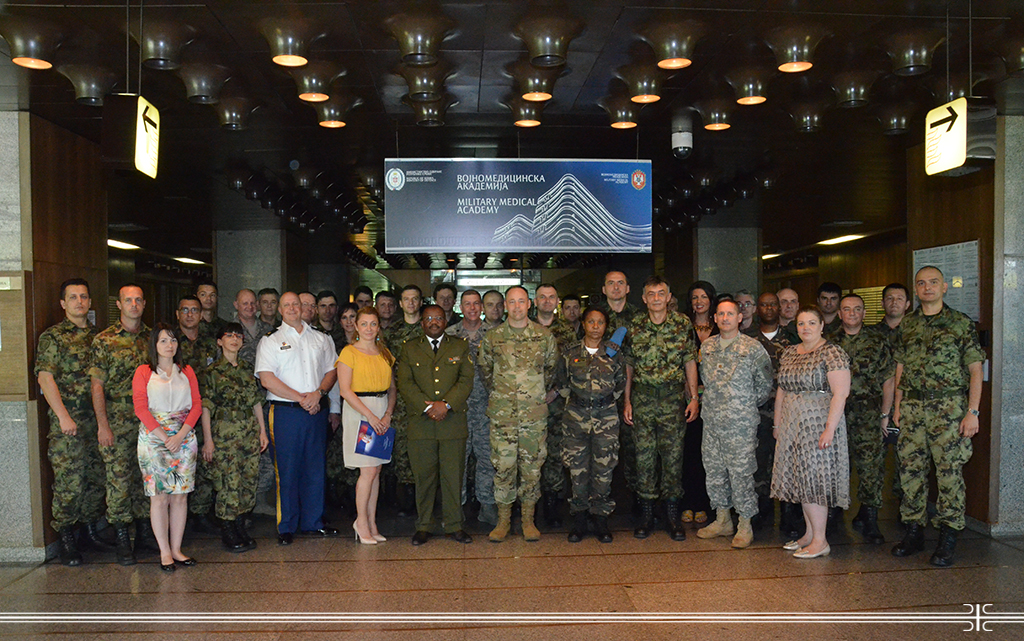 Cooperation Results between Serbia and Ohio in the Field of Military Medicine
24. 06. 2016
The Final Planning Conference for the joint engagement of medical teams of the Ministry of Defence, the Serbian Armed Forces, Ohio National Guard and the Armed Forces of the Republic of Angola was held at the Military Medical Academy.
The conference was attended by Deputy Head Col. Prof. Dr. Dragan Dincic with his associates, members of the Ohio National Guard working group, members of the Armed Forces of the Republic of Angola, the Ministry of Public Administration and Local Self-Government and the Coordination Body of the Serbian Government for Presevo, Bujanovac and Medvedja, as well as defence attaches of the United States of America and the Republic of Angola in Serbia.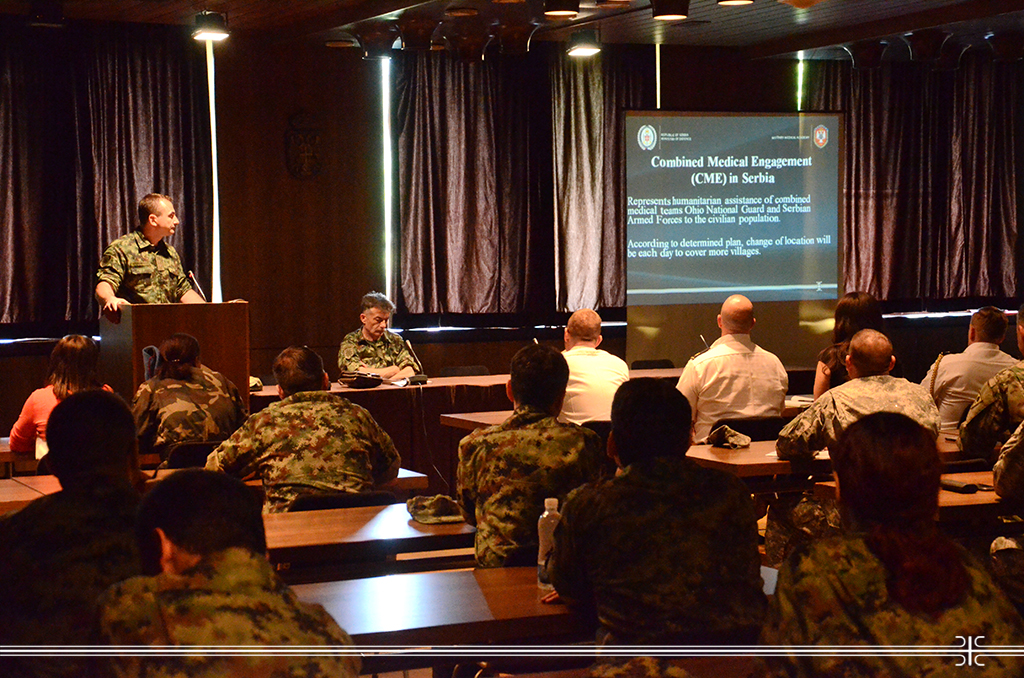 The final analysis focused on key aspects of the future engagement of joint teams aiming to provide medical assistance to the population in Pcinjski district, because the medical assistance is not available on a daily basis. In addition to specialist examinations in different locations, the engagement of mobile medical teams, as well as education of the population and local medical staff are planned. Medical teams will be consisted of 31 members of the Ministry of Defense and the Serbian Armed Forces, 26 members of the Ohio NG, while four members of the Armed Forces of the Republic of Angola are about to participate as observers.
This joint humanitarian action planned for September 2016, is the result of long -term military medical cooperation between Serbia and Ohio National Guard within the State Partnership Program.