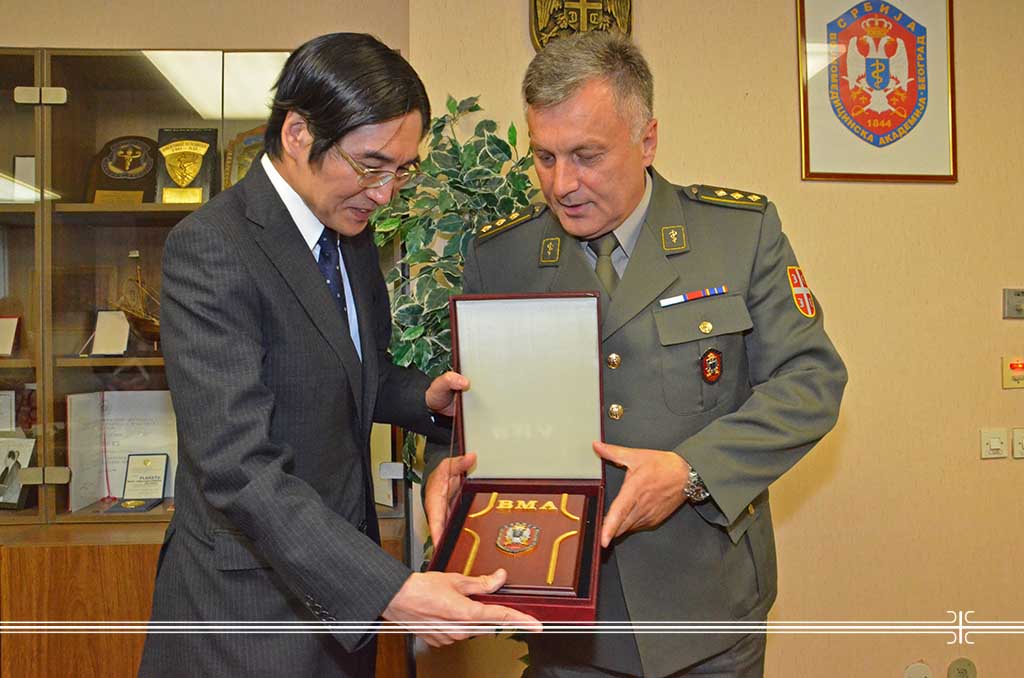 Cooperation potentials with Japan
19. 06. 2017
H.E. Ambassador of Japan in Belgrade, Juichi Takahara, with associates, visited the Military Medical Academy in order to establish cooperation in the field of research, innovation, and application of modern technologies in medicine.
The host of the meeting was the Acting Head of the Military Medical Academy, Colonel Prof. Dr. Miroslav Vukosavljevic, who together with the Deputy Head of the Military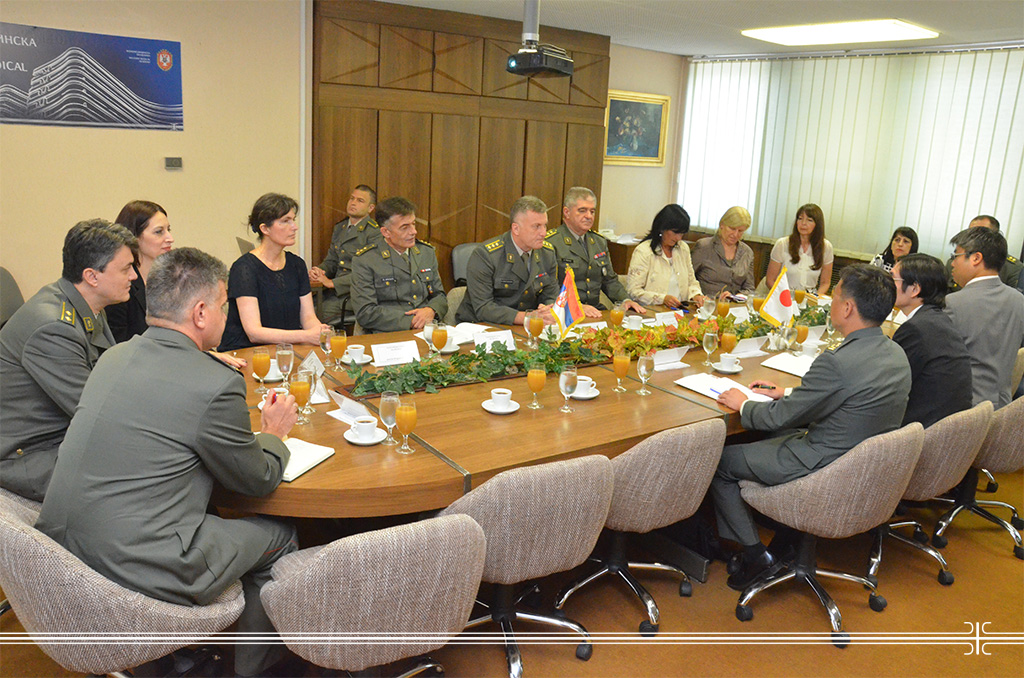 Healthcare Department Colonel Dr. Ugljesa Jovicic greeted the guests and expressed satisfaction with the initiation of cooperation. During the meeting, MMA scientific research projects were presented, the application of surgical minimally invasive techniques, the work of the National Poison Control Center MMA, the monitoring of the use of medicines in transplanted patients, the use of parenteral nutrition at the MMA, the diagnostics of breast cancer, the performance and results of the Center for Hyperbaric Medicine And other topics from the MMA's scope of work.
H.E. Ambassador Takahara thanked for the well-prepared topics and detailed information he received at the meeting and announced the continuation of the talks in the upcoming period.