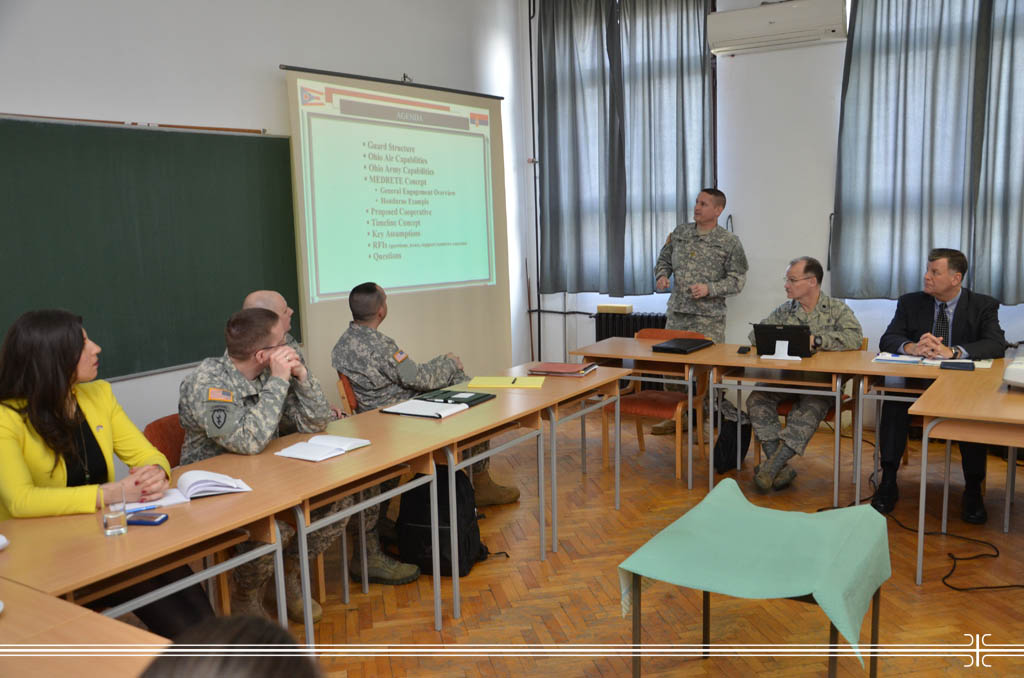 Cooperation with Ohio National Guard
16. 03. 2015
Ohio National Guard (ONG) and EUCOM work group visited the Military Health Department of Ministry of Defence. Expert meetings regarding cooperation in the medical field were held in the Military Medical Service Training Centre of the MMA and at the MMA.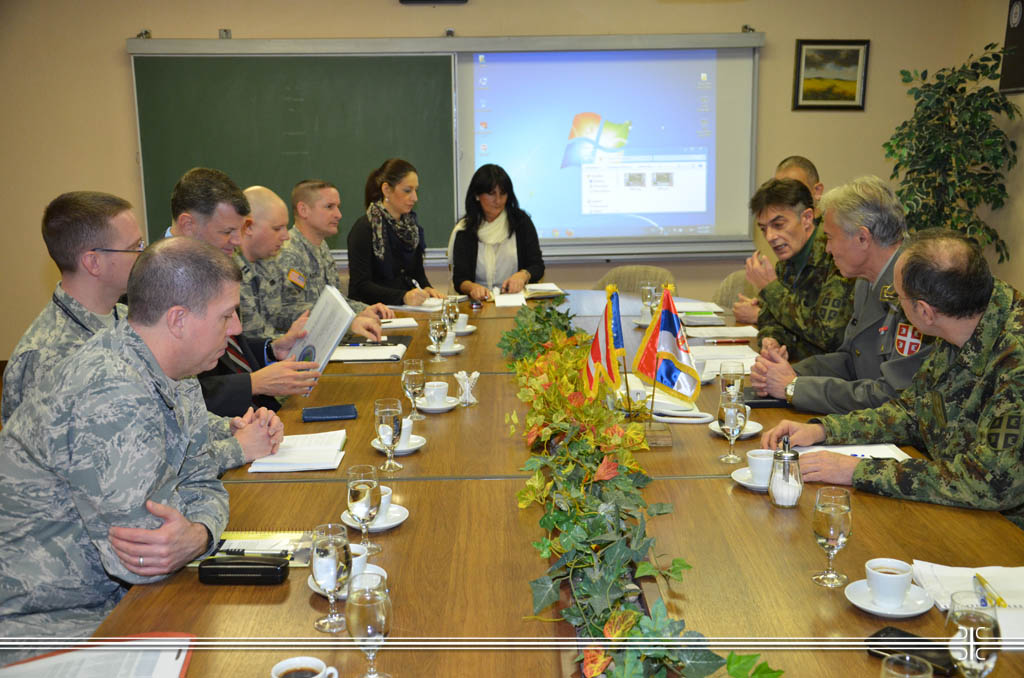 MMA's Assistant Head, Colonel Prof. Radovan Cekanac welcomed guests from Ohio and said that the current activity was continuation of the long lasting cooperation between the Military Medical Service of the Republic of Serbia and the Ohio National Guard. Prof. Cekanac informed guests about MMA's staff engagement in EU and UN peacekeeping missions, as well as the MMA interest in promoting the international cooperation in accordance with its needs and possibilities.
Their visit included the tour of the MMA's capacities and they were introduced with education and specialization possibilities at the Medical Faculty of the MMA.