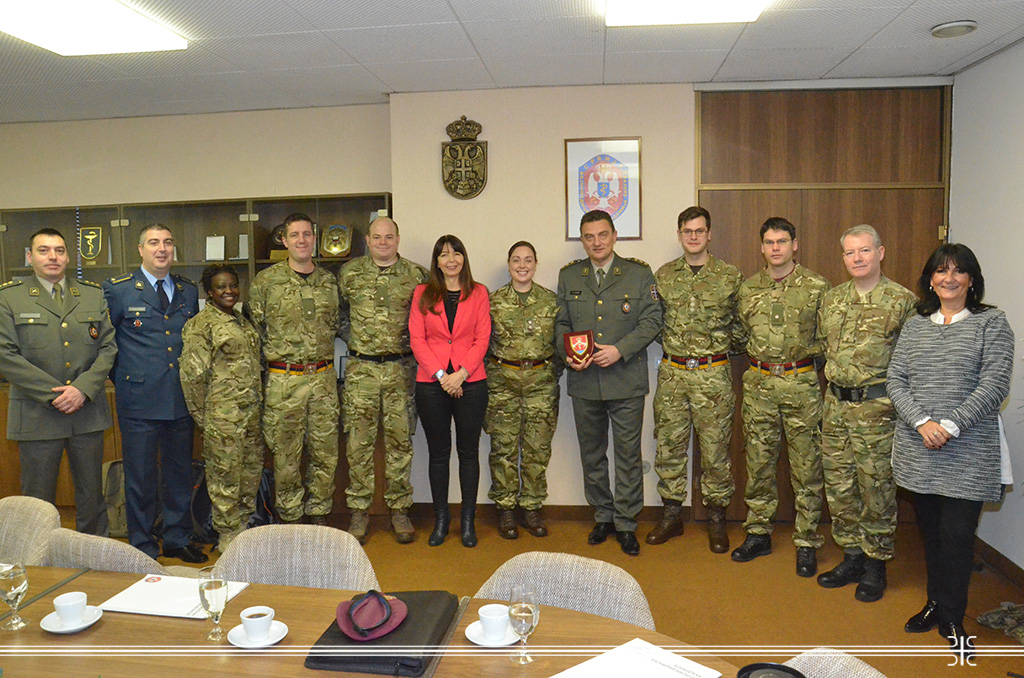 Course for British Military Doctors Held at Military Medical Academy
20. 12. 2016
Course on war surgery and toxicology intended for the member staff of the Armed Forces of the United Kingdom was held at the Military Medical Academy from 13 to 16 December 2016.
Seven British military doctors led by Lieutenant Colonel Laura Ann Duffy were welcome by Acting Head of the MMA Group of Surgical Clinics Col. Prof. Dr. Nenad Stepic and Head of the National Poison Control Center Prof. Dr. Slavica Vucinic with associates. The organization of MMA's work was presented to the course attendees as well as the educational program organized within the framework of the bilateral military cooperation plan.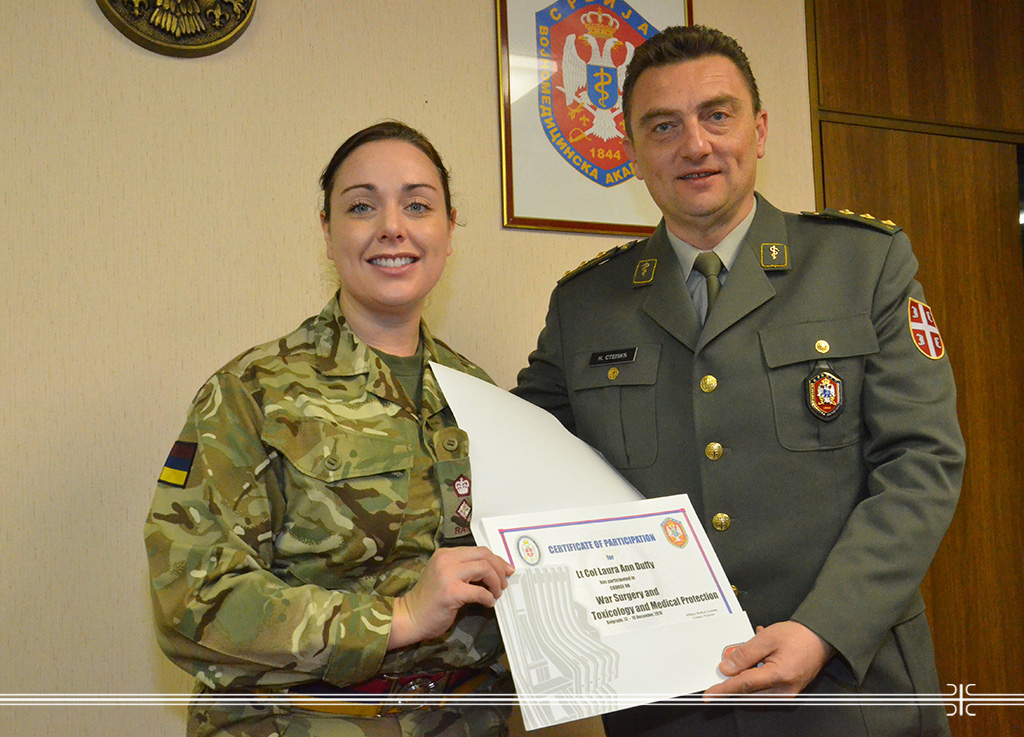 During the four-day course participants attended lectures on surgical treatment of war injuries, medical assistance in case of mass disasters, MMA's member staff experience in peacekeeping operations, as well as the experiences and recommendations on the subject of acute poisoning, genetic engineering, biotechnology and other specific medical fields. After completion of the course participants were awarded certificates and had the opportunity to see the organizational units of the Military Medical Academy.