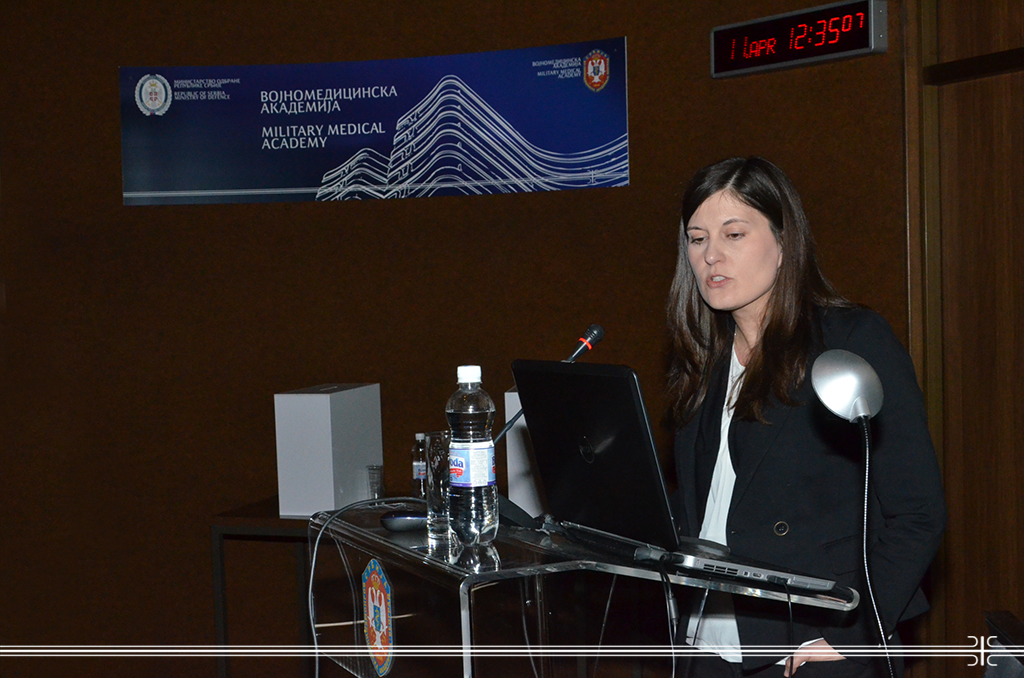 Course on Autoimmune Bullous Dermatoses
14. 04. 2014
Accredited continuous medical education course on autoimmune bullous dermatoses diagnostics and treatment, organized by Serbian Medical Society's Dermatovenerology Section and the MMA Clinic for Dermatovenerology, took place at the Military Medical Academy.
Presentations covered the topics of clinical diagnosis, methods for changes manifestations confirmation and their varicosity, comorbidity and risk factors which are relevant not only for basic diagnostics but further treatment and disease prognosis. All attendees had the opportunity to compare clinical and histopathological findings, new therapeutic principles and treatment methods for this kind of skin disease.
The meeting which gathered specialists from dermatology and their colleagues from the other medical branches as dentistry, otorinolaryngology, gynecology, ophthalmology, all necessary for the needs of diagnostics, had the aim to improve treatment of this disease on Serbian territory. Results of lectures and participation of attendees will be a valuable contribution for the future good clinical practice guide intended for treating autoimmune bullous dermatoses.