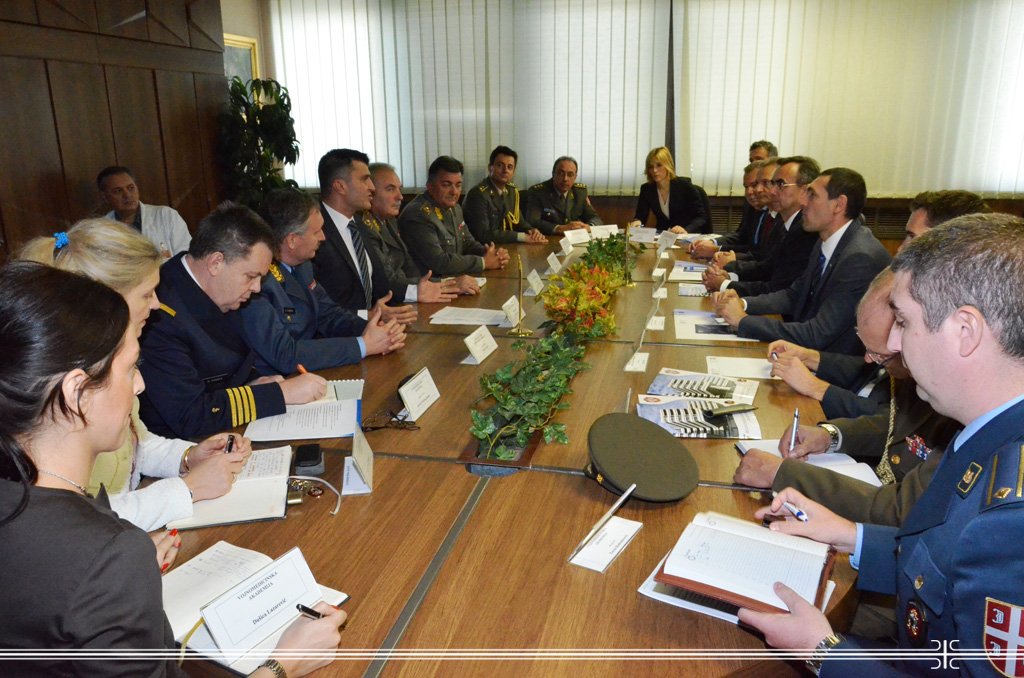 Croatian Defence Minister at MMA
28. 10. 2013
Within the official visit to the Ministry of Defence of the Republic of Serbia, Defence Minister of the Republic of Croatia Ante Kotromanovic and his associates paid a visit to the Military Medical Academy on October 28, 2013. The Croatian guests were welcomed by the Head of the Military Medical Academy Brigadier General Prof. Dr. Marijan Novakovic, State Secretary Zoran Djordjevic and the Head of the Military Health Department Brigadier General Prof. Dr. Zoran Popovic.
State Secretary Djordjevic expressed his wishes for the bilateral cooperation improvement in the field of military healthcare, whilst the MMA Head introduced the attendees with the hospital activities and future collaborative potentials.
Minister Kotromanovic said he was very pleased to visit Military Medical Academy due it represents recognizable part of the Serbian defence system with the well-known professional experience. Among the numerous Croatian collaboration interests, he pointed out those related to the MMA Medical Faculty of the Belgrade Defence University.
In further course of the visit, Croatian delegation took a tour to the units working within the framework of MMA, i.e. Clinic for Plastic Surgery and Burns, Center for Hyperbaric Medicine and Clinic for Emergency Internal Medicine.