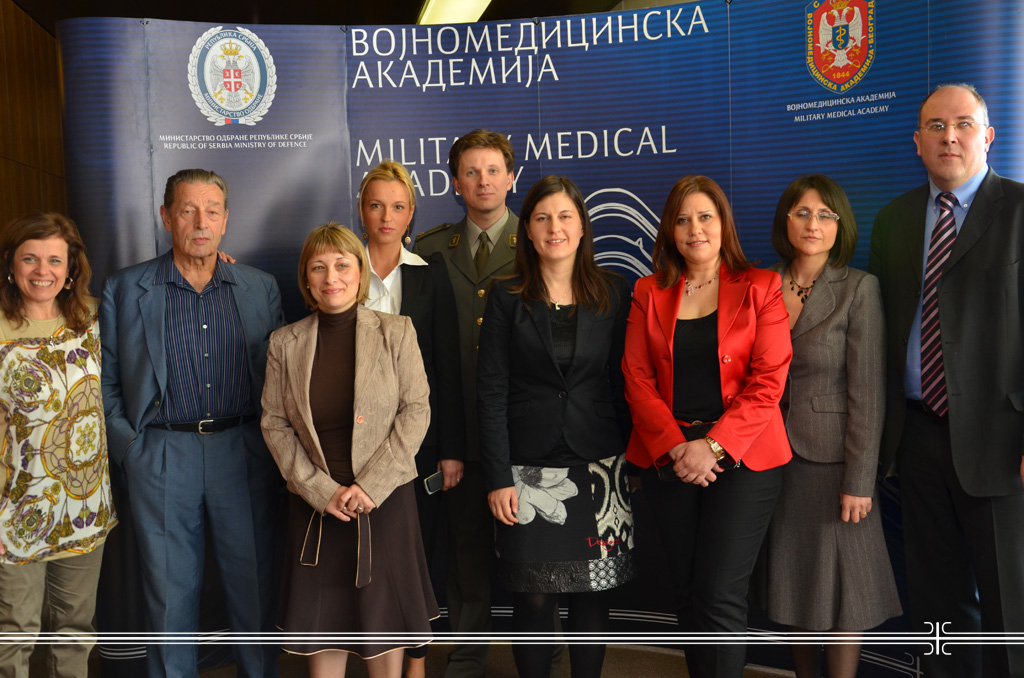 Cutaneous Oncology
22. 04. 2013
Military Medical Academy was the venue of the Serbian Medical Society's Dermatovenerology Section Meeting organized by the MMA Clinic for Dermatovenerology.
Introducing lecture delivered by Asst. Prof. Dr. Zeljko Mijuskovic presented the most common malignant skin tumor- basal cell carcinoma, parameters for the disease treatment in its late phase, factors relevant for disease prognosis, as well as the latest information offered by international guides on high-risk basal cell carcinoma treatment referring at surgical excision as the best possible method. Said presentation also covered possible therapies used in inoperable local and metastatic carcinoma types.
In course of the program, Prof. Dr. Lidija Kandolf Sekulovic introduced the attendees with the topic of BRAF mutated melanoma pointing out the significance of this gene for melanoma initiation, including as well clinical picture and risk factors. Due to melanoma incidence in Serbia and valuable fact indicating that disease prognosis mostly depends of its stadium, professor Sekulovic put an emphasis on adverse effects of ultraviolet radiation i.e. its prevention and education, especially concerning young generations as target audience.
Meeting program was enhanced with numerous case reports, research results and demonstration of different medications.