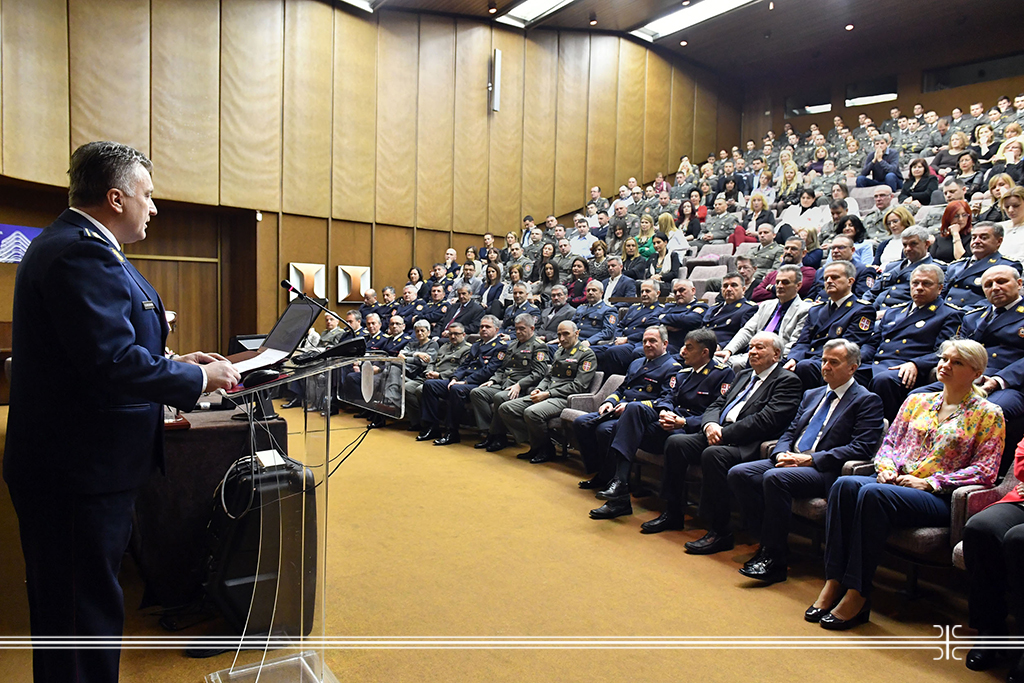 Day of MMA Medical Faculty
03. 03. 2017
Dean of the Medical Faculty, Col. Prof. Dr. Nebojsa Jovic reminded that currently there are 157 cadets at integrated studies of medicine, 25 students at academic specialist studies, 37 at doctoral studies, and 216 on medical specializations. Among them 115 are professional military personnel from the defence system, 78 from civilian institutions and 24 from abroad.
He emphasized that the Budgetary Fund of the University of Defence started working and fees for teachers and associates at the MMA Medical Faculty would be financed out of it, as well as research projects.
Graduates of specialized academic studies and MMA residents were presented diplomas and as a part of the event best papers of MMA residents and cadets published in professional journals and presented at professional meetings in the past year were delivered.