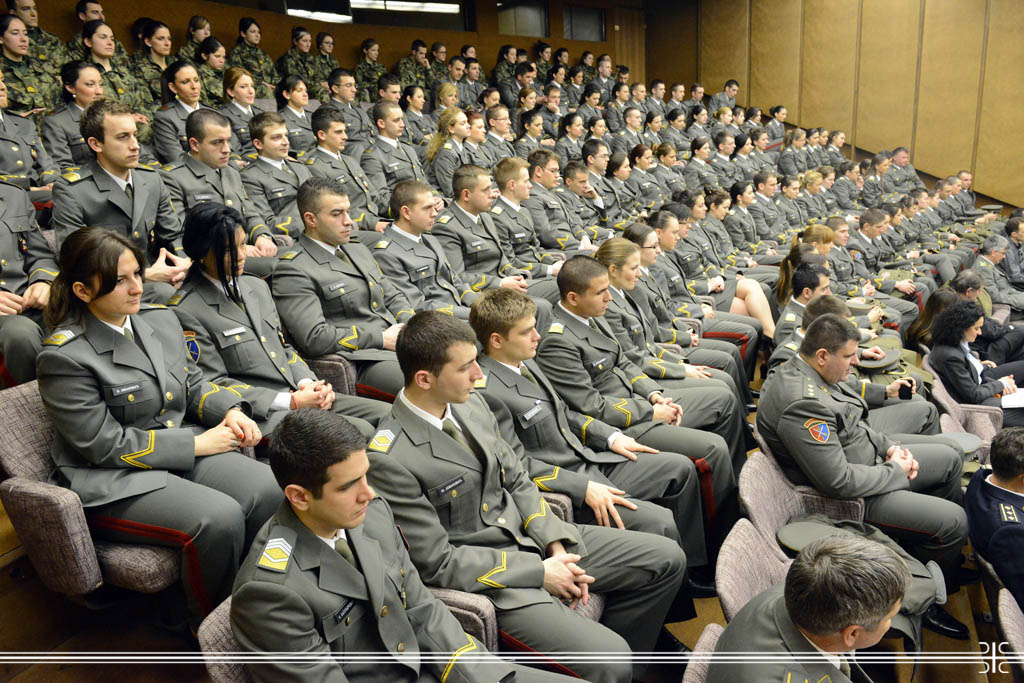 Day of the MMA Medical Faculty Officially Celebrated
28. 02. 2014
Military Medical Academy was the host of the MMA Medical Faculty Day, 2nd of March, solemnly celebrated at the MMA amphitheater. Marking also five years since this academic and scientific-research medical institution of the Defence Ministry has been established, it was attended by the Defence Ministry Rector Lieutenant – General Prof. Dr. Miodrag Jevtic and his closest associates, the MMA Head Brigadier General Prof. Dr. Marijan Novakovic and numerous eminent guests, professors, colleagues and friends of the MMA Medical Faculty and Military Academy, accompanied by residents and cadets.
Lieutenant- General Prof. Dr. Miodrag Jevtic reminded on 170 year-long tradition of medical science in Serbia and Military Medical Academy.
-The MMA Medical Faculty represents specific educational and scientific institution in our country. It is very important reference when speaking about our army and state, i.e. return to Europe, through the process of education and scientific development. Education is the key of the success. There are some preconditions which need to be satisfied to realize these goals, as appropriate valuation of teaching staff and academic results. After all the efforts put into, we plan to achieve it by the next year at the latest. Modern technologies, inter-operability, competitiveness, studies at distance became slowly but surely our academic standard.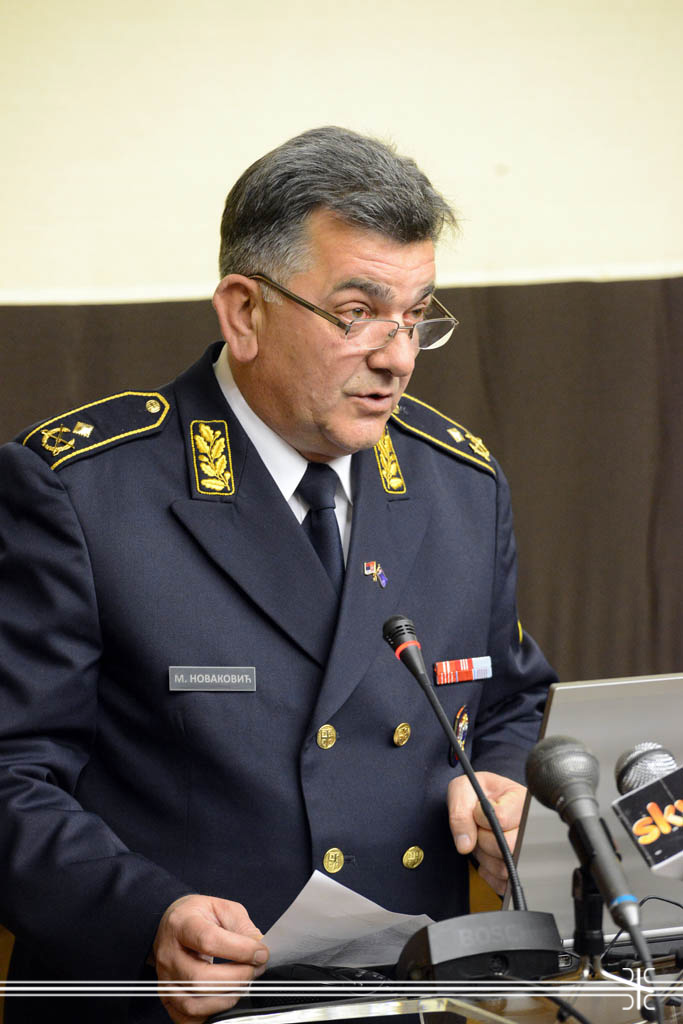 Thrusting in young generation, the MMA Medical Faculty cadets who are achieving great results in learning and scientific research, we do our best to have clear aim, which will include highly motivated experts, elite officers and doctors in the manner to free their creation spirit through the studying period and, later carrier, because it conditions each progress, said Lieutenant-General Prof. Dr. Miodrag Jevtic.
Congratulating the MMA Medical Faculty Day to all colleagues professors, doctors, residents and cadets, Brigadier General Prof. Dr. Marijan Novakovic, Head of the Military Medical Academy, pointed out the fact that five years of the MMA Medical Faculty means a lot, not only for the MMA members, but entire Serbian Armed Forces which will be greater in less than two years for the first generation of doctors, educated and trained exactly at the Military Medical Academy.
Our cadets have much to say. Demonstrating their learning duties and responsibilities to the colleagues and teachers and therefore achieved results, they only confirmed being the pride of all of us. However, it is not a surprise, because, in the last five years we educated the best of best. We dispose of excellent teaching and materiel base, highly educated, experienced and capable teachers, few classes of cadets, thus enabling qualitative mentor teaching, as well as continuous work and results monitoring, Brigadier General Prof. Dr. Marijan Novakovic said.
Wishing a warm welcome to the guests, the MMA Medical Faculty Dean Brigadier General Academician Prof. Dr. Miodrag Colic pointed out that process of achieving diploma of military physician is not easy, as the process the MMA Medical Faculty has experienced during this time period has not been.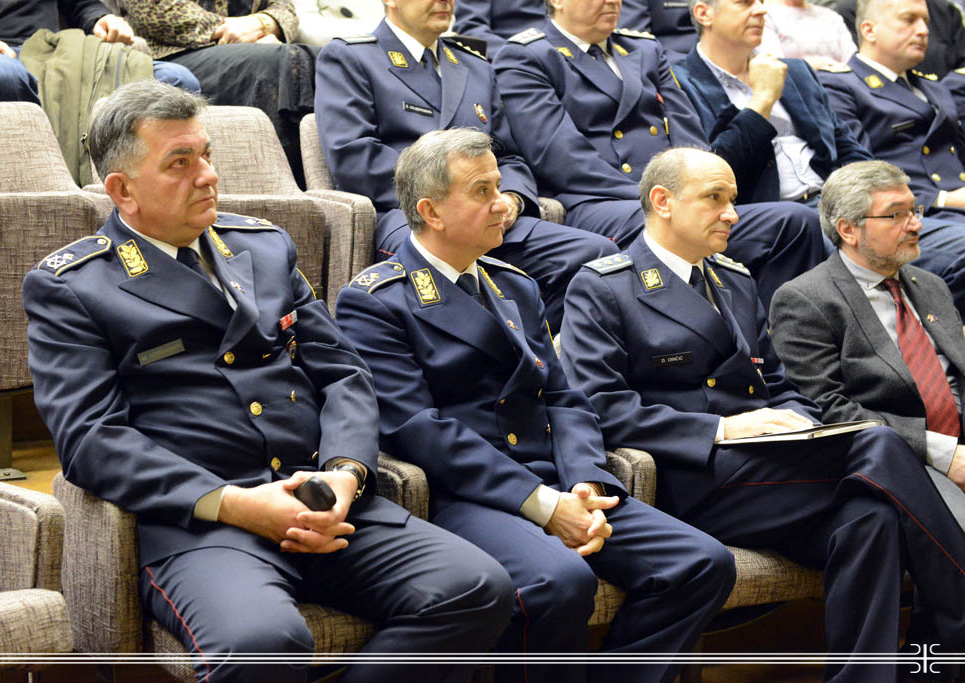 -Medical education in MMA started during the sixties of the last century, but only after founding the Defence University we had the opportunity to transform the former School for Advanced Studies in Medical Faculty, which, after one more accreditation, last year, has become also a scientific-research entity of the MMA. At the moment, the accredited study programs include integrated undergraduate studies of medicine, specialist studies and three modules of doctoral studies. Our students and residents are showing exquisite results, which is proved by their average of notes above 9,30, said Prof. Dr. Miodrag Colic.
Following the second part of the celebration, residents and cadets presented in short ten scientific and professional medical papers, in front of the Commission made of Brigadier General Prof. Dr. Miodrag Colic, Colonel Prof. Dr. Dragan Dincic and Prof. Dr. Zvonko Magic. The best residents and cadets were awarded with yearly letters of thanks and prizes.