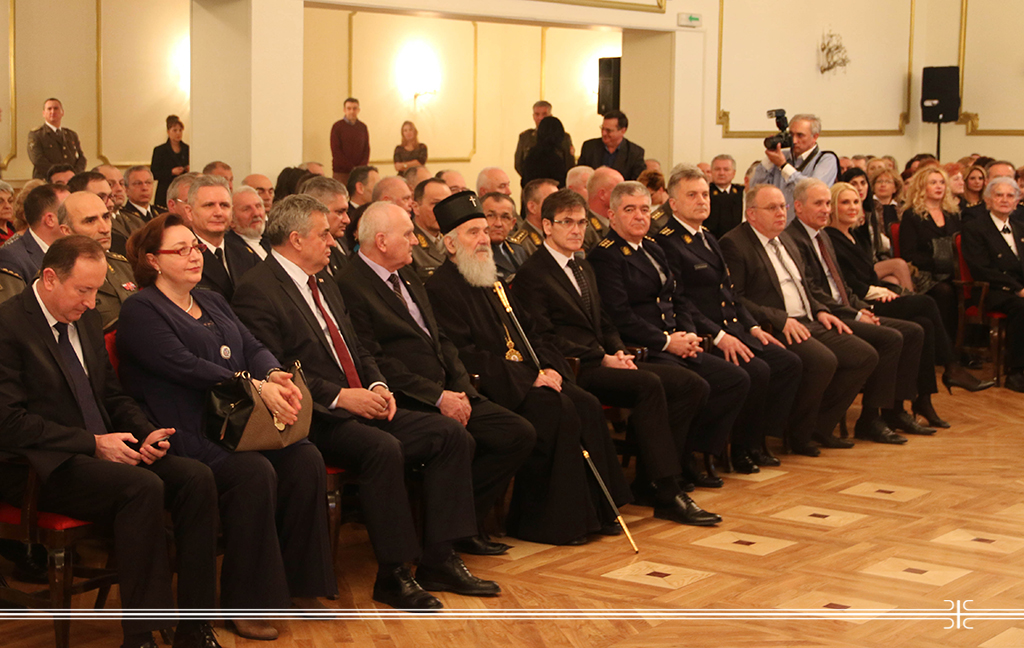 Day of the Military Medical Academy Marked
02. 03. 2017
- Ahead is a period of reorganization of the military healthcare. The modernization and investment in modern diagnostics are among the most important tasks of the Ministry of Defence. I assure you that you will have full support in all segments in order to maintain the highest level of healthcare - said the State Secretary.
- We have to work continually and build the future with constant improvement of ourselves, diagnostics and treatment in order to give our citizens the best possible quality of care. We must not be afraid of changes in order to reach the expected quality. We need courage to come to grips with the reality that in times that require a waiver, loyalty and hard work, to put the quality of medical services and ethics at the highest possible level.
Vukosavljevic mentioned that medical, educational and scientific research aspects will remain equally important in the future work because these are the three pillars that make the MMA unique in the country, and beyond.
The Medal "Dr Vladan Djordjevic" received a retired Colonel prof. Dr. Borislav Stijelja. The best author of the journal "Vojnosanitetski pregled" for 2016 is Assistant Professor Dr. Branka Roganovic was declared, and the best reviewer Colonel Prof. Dr. Slobodan Obradovic.