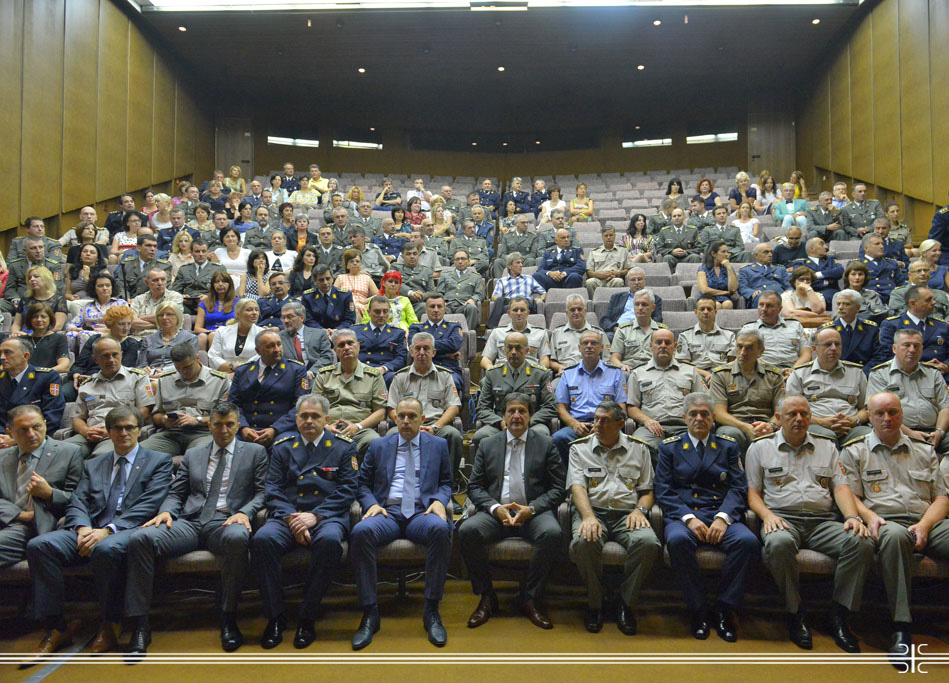 Day of the Military Medical Service Marked
30. 07. 2015
The Day of the Military Medical Service was marked today in the amphitheater of the Military Medical Academy. The event was attended by Ministers of Defence and Health Bratislav Gasic and Zlatibor Loncar and Chief of General Staff General Ljubisa Dikovic with associates, military healthcare employees and guests.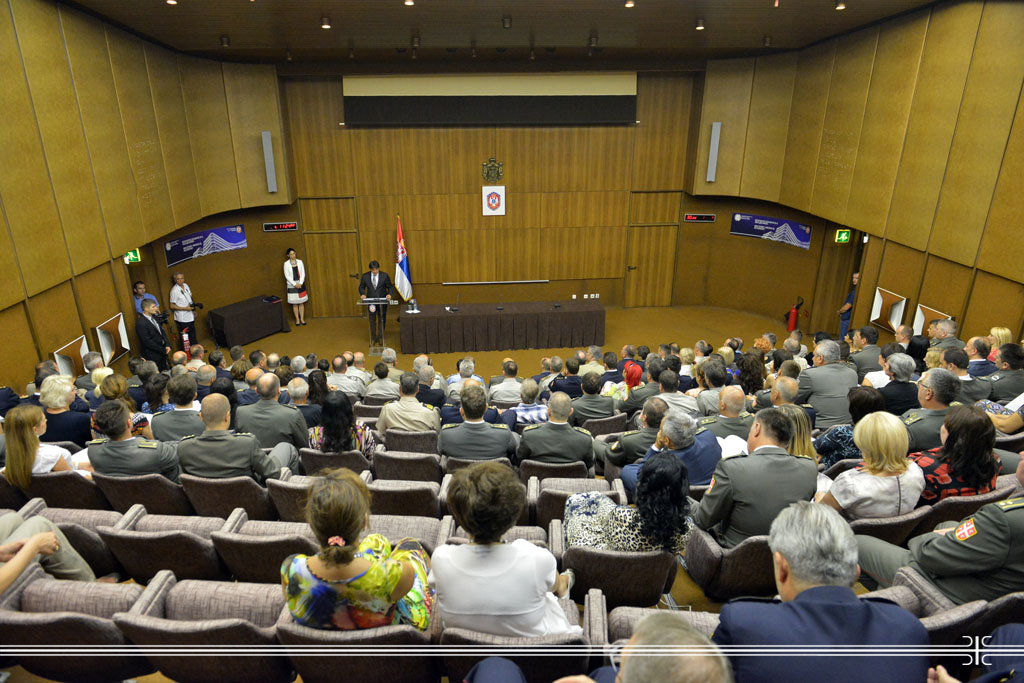 Addressing the gathering, Defence Minister Bratislav Gasic emphasized that Serbia and its Armed Forces had a reason to be proud of their military healthcare and its tradition.
- Our people especially appreciate the military healthcare and the doctors, whose professionalism and dedication have always inspired added confidence and trust. It has been built through history in which military doctors and medical staff fully shared the callous fate and the horrors of war with their people - the Minister said, adding that the cadets of the MMA's Medical Faculty, whose first class would be promoted this September, were a guarantee that the good tradition would be continued in the future.
Deputy Head of the Military Health Department Colonel Dr. Ugljesa Jovicic stressed that, from the first day, Serbian military doctors, nurses and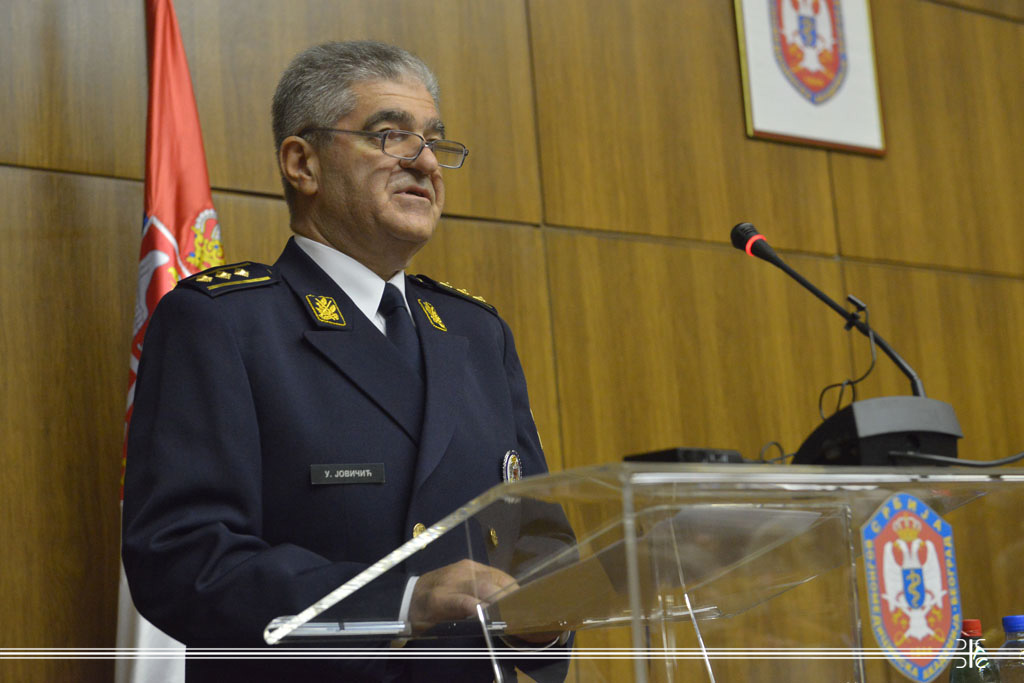 paramedics were with the army and the people, and that they often spent the war years on the front lines providing assistance to the wounded. He pointed out that the today's reputation the military healthcare enjoyed in the country and the world was deserved by employees of the clinics, military hospitals, military medical centers and MMA. According to him the crown of the service is MMA which has already been recognized as a regional leader in the field of healthcare.
On the occasion of the Day of the Military Medical Service, Defence Minister handed a letter of thanks to Desimir Jasarevic for the donation of medical equipment to the Ministry of Defence and the Serbian Armed Forces, and a plaque to Minister of Health Zlatibor Loncar as a symbol of respect and successful cooperation.
For the fourth year in a row, the Military Healthcare Department awarded the prize for the author endeavor of the year in the field of medical sciences to a military employee Prof. Dr. Sasa Vasilijic from the MMA's Institute of Medical Research for the work "Tolerogenic dendritic cells."
The Day of the Military Medical Service was determined on 30 July, when, in 1839, by the Decree of the Regency, Dr. Emmerich Lindenmayer became the first legal and placed by a decree Head of the Serbian Military Medical Service.