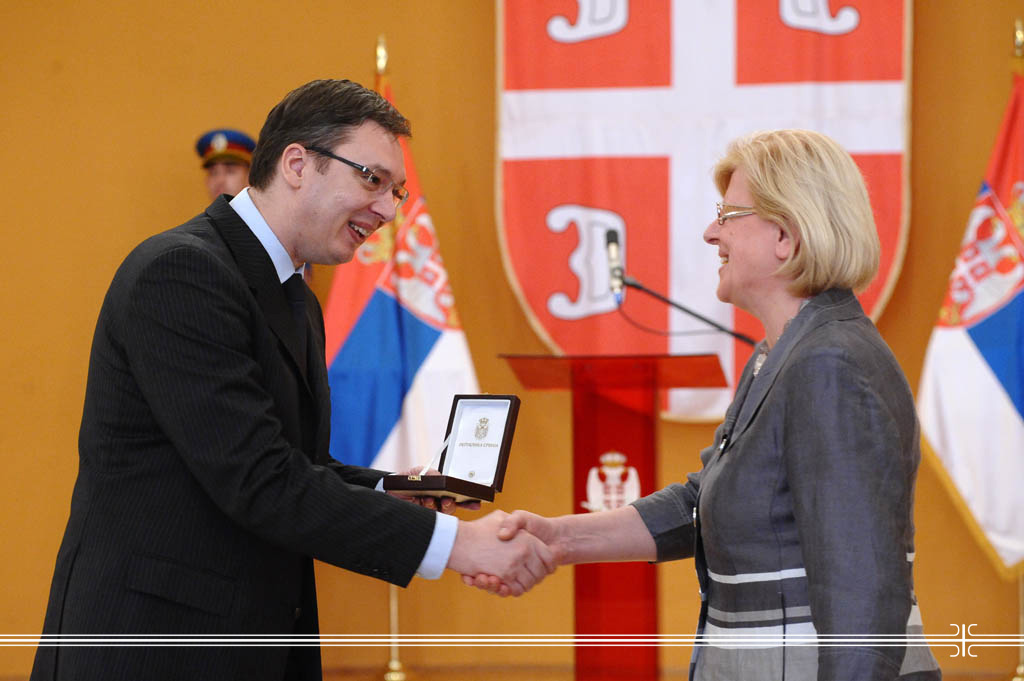 Decorations on Serbian Armed Forces Day
23. 04. 2013
Celebrationg the occasion of the Serbian Armed Forces Day in the Guard club on Topcider, the First Deputy Prime Minister and Defence Minister Aleksandar Vucic awarded the defence system representatives following the competence of the Serbian President. Serving zealously at the Military Medical Academy, its representatives Head of the Pharmacy Sector Prof. Dr. Mirjana Antunovic and Head of the Clinic for Orthopedic Surgery and Traumatology Colonel Dr. Milimir Kosutic received gold decorations.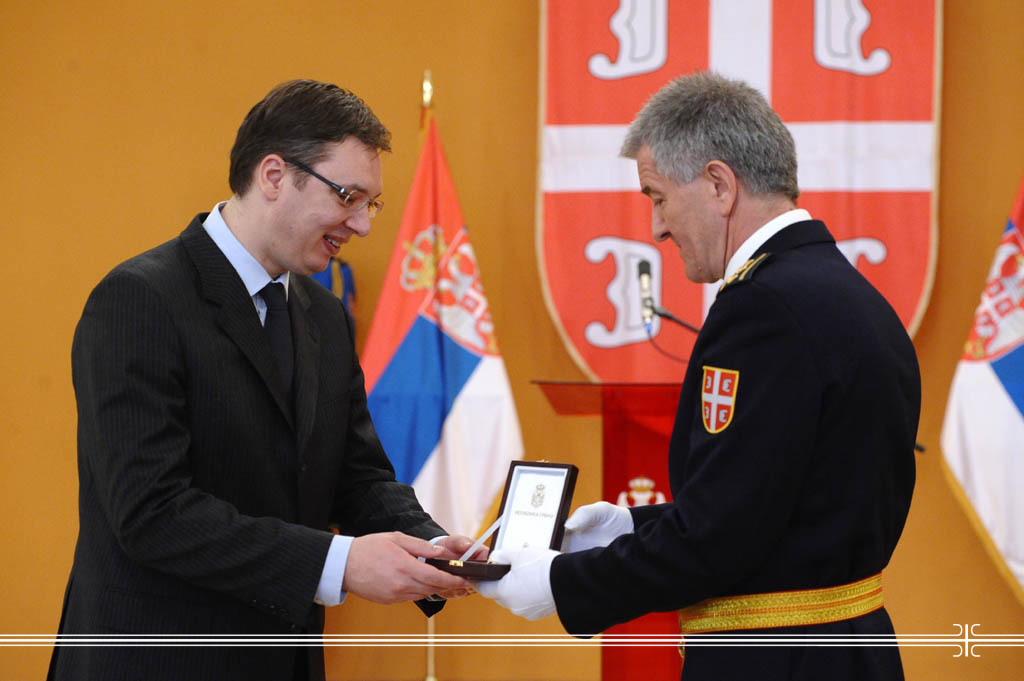 On this solemn occasion, Head of the Institute of Medical Research of the MMA Sector for Education and Scientific Research Prof. Dr. Zvonko Magic was awarded for the best scientific research project carrying the title "Prognostic and Predictive Significance of Genetic and Epigenetic Changes in Solid Tumors".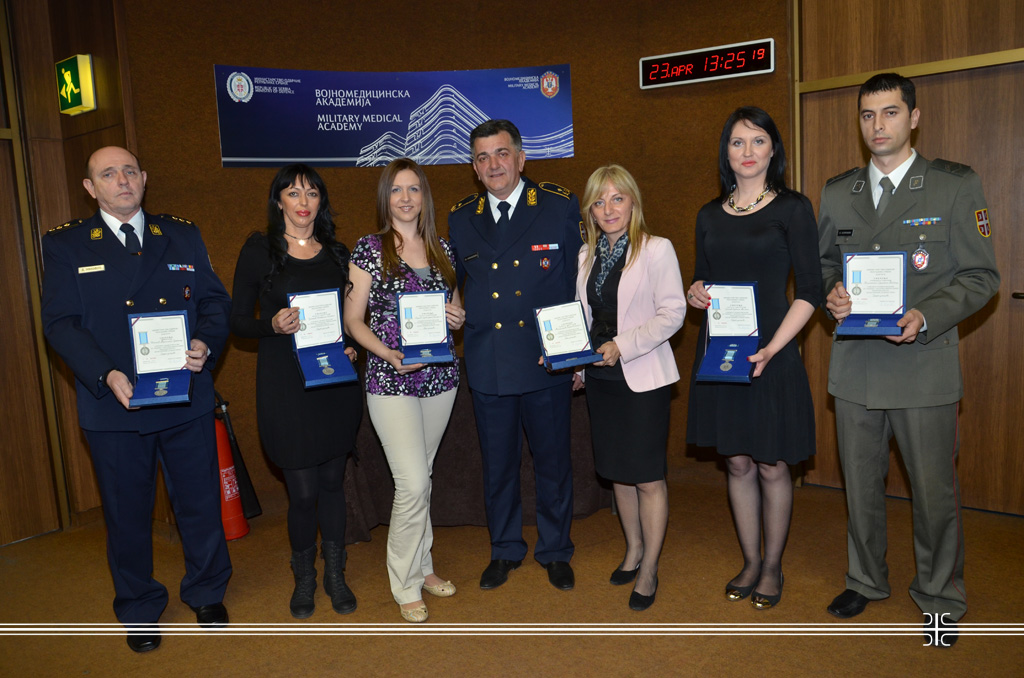 Military Medical Academy marked the Serbian Armed Forces Day by delivering seven memorial medals for the MMA members who had participated in multinational peacekeeping operations while performing logistic duties. Head of the Military Medical Academy Brigadier General Prof. Dr. Marijan Novakovic presented the awards to Colonel Dr. Dragan Ivkovic, Senior Corporal of the First Class Zarko Pavlov, Senior Corporal Boban Kalicanin and military employees Snezana Manojlovic, Ljiljana Cupovic, Danijela Barac and Milena Denic. In addition, 56 commissioned and non-commissioned officers were promoted into higher military ranks, whilst work accomplishments of the MMA employees between two anniversaries were decorated and approved, according to the decision of the MMA Head.