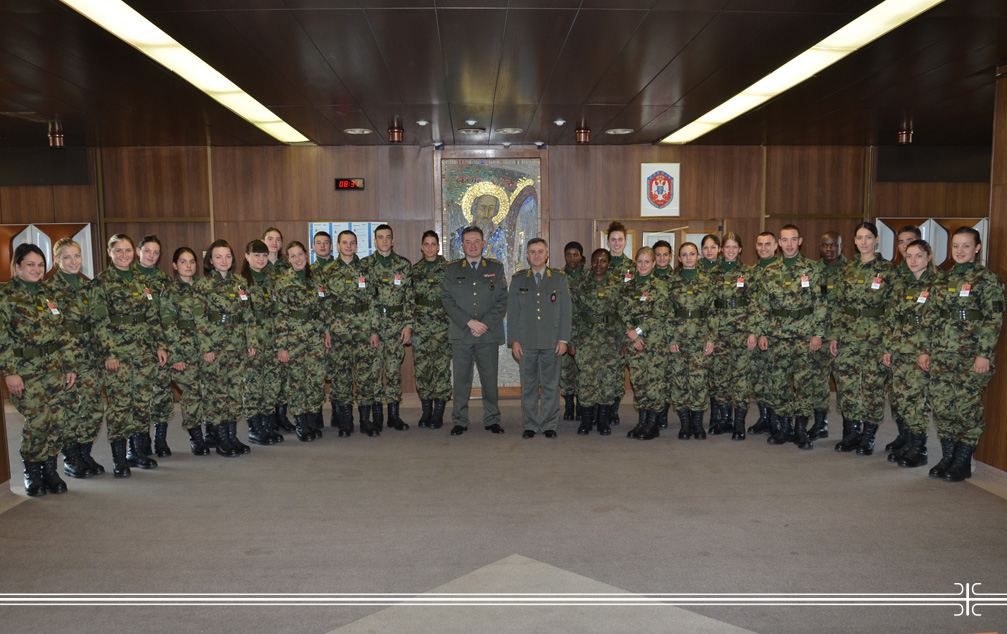 Defence University Rector's Welcome Address
07. 10. 2013
On the occasion of new academic year, starting at the MMA Medical Faculty of the Defence University in Belgrade, all cadets were addressed by Rector of Belgrade Defence University Lieutenant-General Prof. Dr. Miodrag Jevtic at the Military Medical Academy, October 7, 2013.
"It is my pleasure and responsibility to address you and wish you a lot of luck in this new academic year, especially intended for the youngest, fifth generation of male and female cadets. I believe they will handle well with a support of seniors, while our obligation is to provide them the best work preconditions", said University Rector. The Rector's welcome word was also dedicated to Namibia cadets as well as cadets from Bosnia and Herzegovina and Montenegro who express his hope for more foreign cadets in future. This will be possible thanks to the closer international cooperation between the Defence University and world military medical centers. It offers the opportunity to cadets and their professors to carry out their professional trainings and to bring the biggest names in military medicine to Belgrade so that they can share their knowledge and experience with Serbian colleagues.
The event was also attended by Medical Faculty Dean Brigadier General Academician Prof. Dr. Miodrag Colic and Medical Faculty Vice-Deans Lieutenant Colonel Prof. Dr. Tihomir Ilic, Prof. Dr. Silva Dobric and Prof. Dr. Milica Ninkovic.