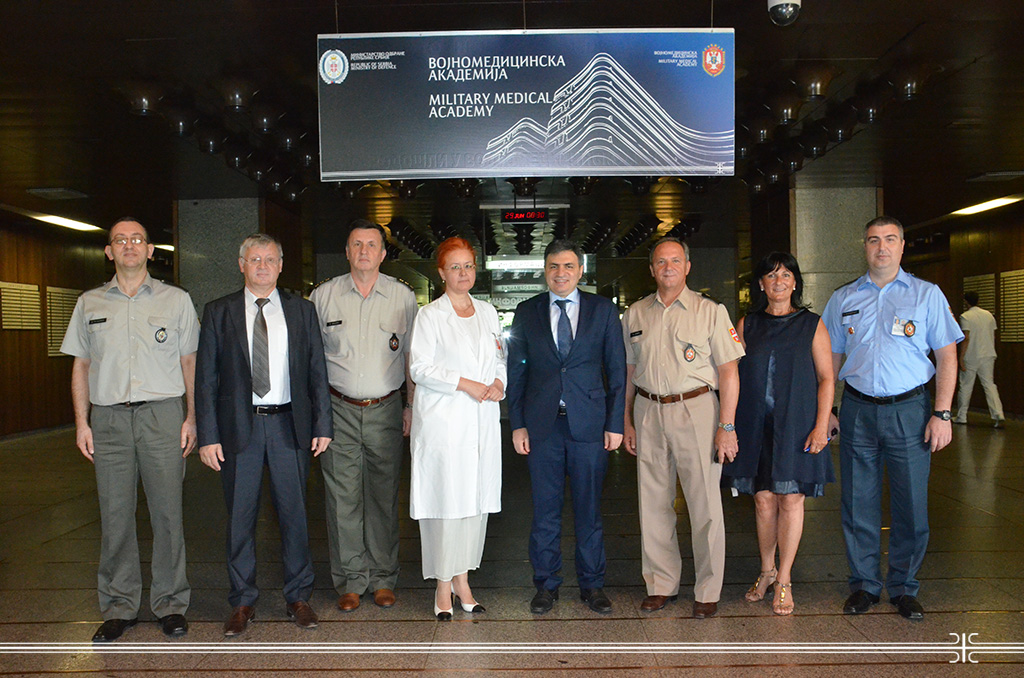 Delegation of the Republic of Armenia visited MMA
30. 06. 2017
Deputy Defence Minister and Director of the Military Industry State Committee of the Republic of Armenia David Pahchanjan and Deputy Chief of the Defence Policy Department of the Ministry of Defence of the Republic of Armenia Sergey Abramjan visited the Military Medical Academy within a visit to the Ministry of Defence of the Republic of Serbia.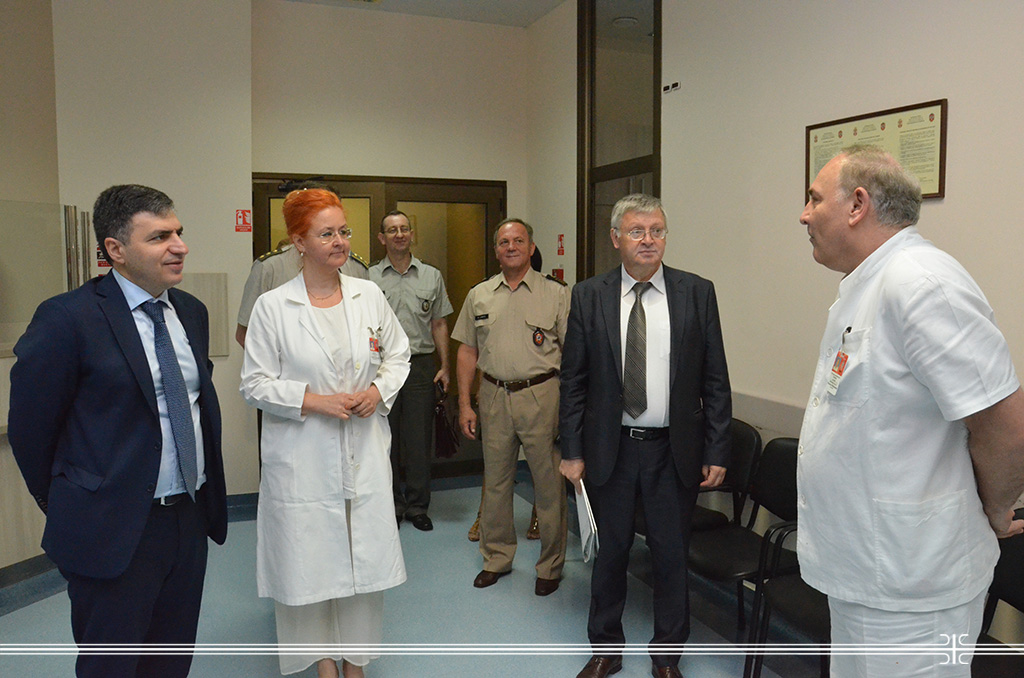 The meeting organized to present potential forms of cooperation in the field of health was attended by the Head of the MMA Nephrology Clinic, Colonel Professor Dr. Djoko Maksic and Dean of the MMA Medical Faculty of the University of Defence in Belgrade, Col. Professor. Dr. Nebojsa Jovic with associates.
In addition to presenting the organization of work at the MMA and the study programs of the Medical Faculty of the MMA, the topics of the discussion included the treatment of military and civil insured persons, education and further training of doctors and medical technicians, as well as cadets' obligations to the military health care system after completion of education. The great interest of guests was to get a closer acquaintance with the capacity of the Military Medical Academy and both sides agreed that the future exchange of experiences in the field of military healthcare would be mutually beneficial.