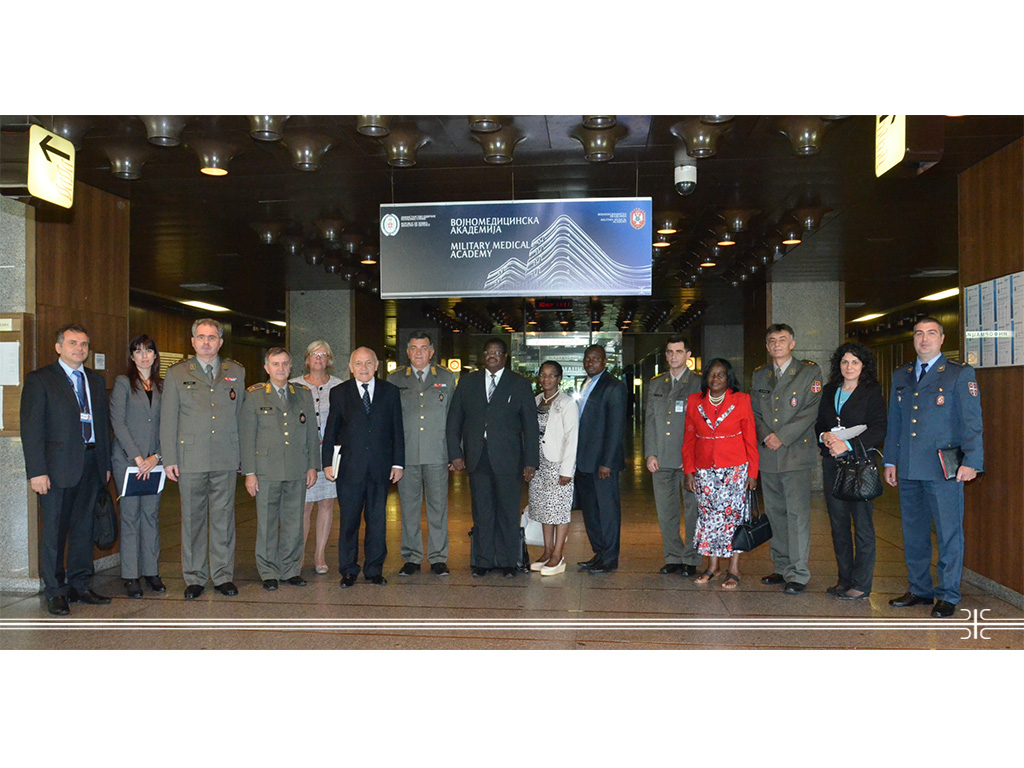 Delegation of the Republic of Namibia Visited MMA
02. 10. 2014
The Head of Medical Services in the Ministry of Defence, Brigadier General Dr. Sophia Ndeitunga paid a visit to the Military Medical Academy.
In the course of two-day visit, the guests were welcomed by the MMA management board introducing them with the MMA capacities in the field of treatment, education and scientific research, with the special emphasis on education-related further modalities of collaboration. The attendees got more insights about the study programs of the MMA Medical Faculty, Defence University, along with the specialization, courses and trainings organizing within the MMA Sector for Education and Scientific Research.
Delegation also met with three cadets, citizens of the Republic of Namibia currently attending basic studies of the DU MMA Medical Faculty and took a tour around several organizational units of the Military Medical Academy.